The Best Products For Filling in Brows
Eureka! I've Finally Discovered the Easiest, Fastest Brow-Filler Regimen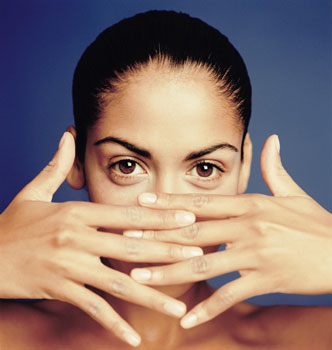 I've tried many brow-filling products as a result of a decade-old mishap involving an overly zealous tweezing experience, but recently I've struck gold (uh, taupe) with It Cosmetics' Brow Power Universal Eyebrow Pencil ($24). Lots of eyebrow pencils look harsh, but this one, thanks to its smooth, glide-on texture and natural-looking hue, appears faint and realistic on the skin.
Even better, the pencil needs no sharpening, and since its formulation is not overly emollient, it settles to a semimatte finish, staying put all day long. A soft spooly brush on the opposite end of the stick helps even out any harsh lines without erasing any of your work. The only unfortunate thing I have to say about the product is that Miriam, aka blond-haired Bella, is unable to use it because it's just too dark for her coloring. To see what other essential tool I now use for getting the perfect brows, just keep reading.
You may know how to shape your brows using the various angles of the face, but the technique requires a little skill. That's why, in conjunction with the brow pencil, Anastasia Brow Stencils ($20) have become a godsend. Sturdy, flexible, and foolproof, these templates of varying sizes allow you to cheat full-on brows — and fast.
Need to restore your brows to their former glory or just add a bit more oomph to them? Try this quick and easy two-step combination, then.