Betty Boop Halloween Costume
Halloween Costume Idea: Betty Boop
As POPSUGAR editors, we independently select and write about stuff we love and think you'll like too. POPSUGAR has affiliate and advertising partnerships so we get revenue from sharing this content and from your purchase.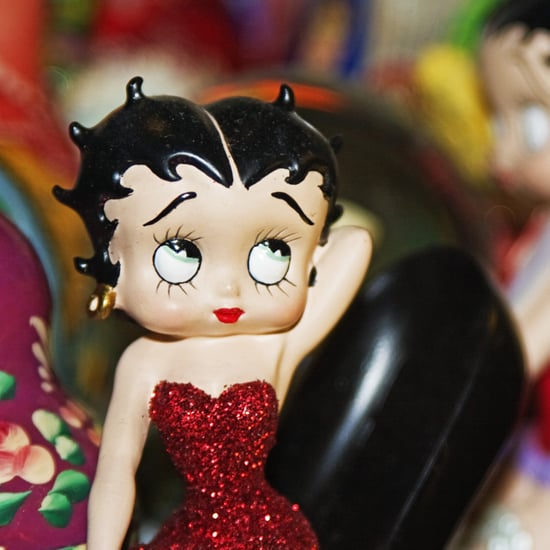 The costume: Betty Boop
With her big eyes, spindly lashes, and red puckered lips, the iconic cartoon star has a style like no other. So if you're thinking about going all-out on your Halloween beauty look, it's time to slink into that little red dress.
Hair and makeup: Betty Boop wigs are readily available online, but if you already have her black pixie on lockdown, just add some tight ringlet curls along the sides of your head. For makeup, wear false lashes on both your top and bottom lashes and exaggerate your brows with liquid black liner. Overdraw your lips in a heart shape — true loyalists may want to dab concealer onto the corners of the lips to keep the mouth looking small and oval shaped.
What to wear: Slip into a tiny red dress, whether it be a store-bought costume or one you've picked out of your closet. Red patent-leather pumps are a must, along with gold hoop earrings and gold bangle bracelets.
Take it to the next level: Shimmy a garter up your leg, grab a stuffed dog to stand in as Betty's pooch Pudgy, and break out into show tunes whenever the mood strikes.