Beyonce Short Haircut 2013
Beyoncé's Hairstylist Talks About Her New Cut!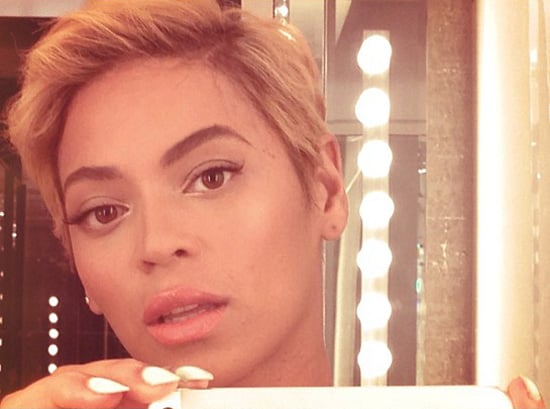 The world can't seem to stop talking about the most shocking haircut of the Summer: Beyoncé's new pixie. And neither can her equally surprised stylist, Kim Kimble. "I got a little teary eyed," her longtime stylist told People. "I've been working for her so long, she has this beautiful long hair and it's hard to grow hair out."
Apparently, Kimble was ready to style Beyoncé's formerly long mane for a music video shoot this weekend, but now she's coming up with a new plan. "It won't be the long, wavy, typical hair, but I'm really excited to do something different," she said. And for those wondering if this cut is the real deal, Kimble simply stated Beyoncé cut off her long hair "to make a statement."
And making the big chop wasn't the only thing on Beyoncé's mind; she also had Rita Hazan on hand to create her custom color. "Beyoncé's new look is modern and old Hollywood at the same time, and makes such a statement," Hazan said. "We wanted the color to be soft and sexy so I chose to highlight her hair with champagne and Summer blond tones. By strategically highlighting her whole head in very tiny sections, we achieved the perfect look."
And in case you're wondering what Queen B. will look like in her new music video, Kimble said she's looking forward to experimenting. So we'll just have to wait and see!