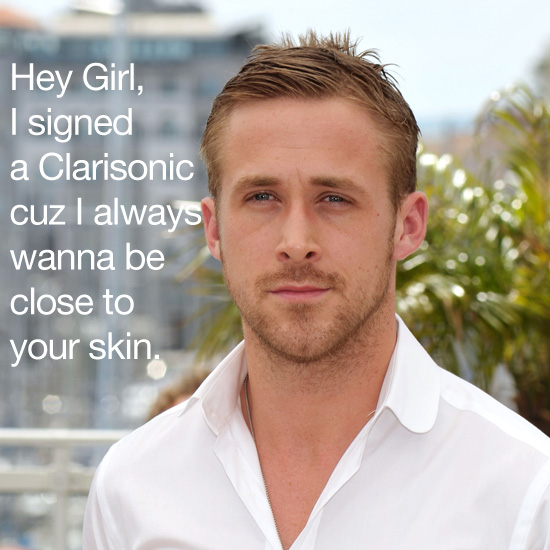 Do you love Ryan Gosling? Have you been in the market for a new Clarisonic? Then honey, have I got a deal for you. Right now, Charitybuzz is auctioning off a Clarisonic Hope Mia signed by none other than Mr. Blue Valentine himself. The lot doesn't close until Feb. 28, so you have plenty of time to put in your bid.
The total proceeds from the auction will go to Look Good . . . Feel Better, a nonprofit that "helps women with cancer look good, improve their self-esteem, and thereby manage their treatment and recovery with greater confidence."
It's a great cause, and just think about having Ryan whirring gently against your cheek each morning and night. If you're somehow not into the Gos (it's apostasy, but whatever), there are also currently auctions for a bunch of other cool signed Clarisonics from Lady Gaga, Nicole Richie, and Zoe Saldana, among others.