Bikini Waxing With No Gloves
Would You Get Waxed by the Gloveless?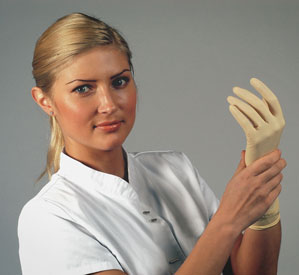 Yesterday, a friend told a tale of waxing gone uncomfortably bad. Instead of going to her usual bikini waxer across town, she decided to hit up a different salon closer to her home. But this service was completely different. The waxer wore no gloves, having no qualms about touching my friend's most intimate parts. It should go without saying, but my friend wasn't keen on the sanitary levels of the salon. She's vowed to never return.
In general, I'm a big fan of people snapping on the latex whenever they're going to be in my business — and yes, that includes estheticians and waxers. What would you have done in this situation? Would you have said something?