Bite Beauty Review and Background
This Lips-Only Beauty Brand Bites (And That's a Good Thing)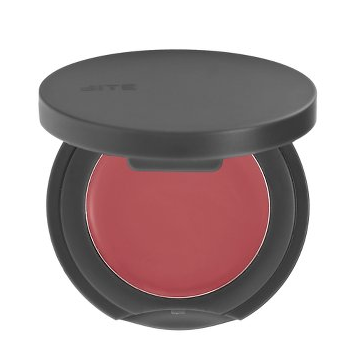 If you are what you eat, then you might want to get a taste of Bite. The new beauty line focuses solely on the lips, infusing its lipsticks and glosses with the powerful antioxidant reservatrol — the same antioxidant found in red wine. Instead of synthetic ingredients, the formulas feature natural ones such as fruit butters and organic beeswax. Minerals and food-grade colorants provide the pigments. It's a concept I like, especially because lip products typically end up getting ingested.
So I tried their new lip rouge ($22), which doubles as a cream blush. To see whether the rouge's Bite measures up to its bark, just keep reading.
Bite's products have great minimalist packaging; it's all putty-hued gray silicone that yields a little to the touch and feels nice in your hand. The lip rouge comes in a small, almost flat compact that looks like an expensive lip gloss. Actually using the rouge is a little different than you'd expect, though. The texture isn't typical of cream blush or lip stain; instead of soft, creamy color, it's a hard cake that takes some rubbing. This means that you don't end up over-applying. Because you use it sparingly, though, what you end up with is a tiny dot of super-pigmented color. It's great for lips, but on cheeks it's a little harder to spread if you have dry skin or haven't used a primer.
I like Bite's philosophy, and I hope mainstream companies will begin to use food-grade color and ingredients as well. Until they do, though, you can put your money where your mouth is buy using lines that explicitly use them.