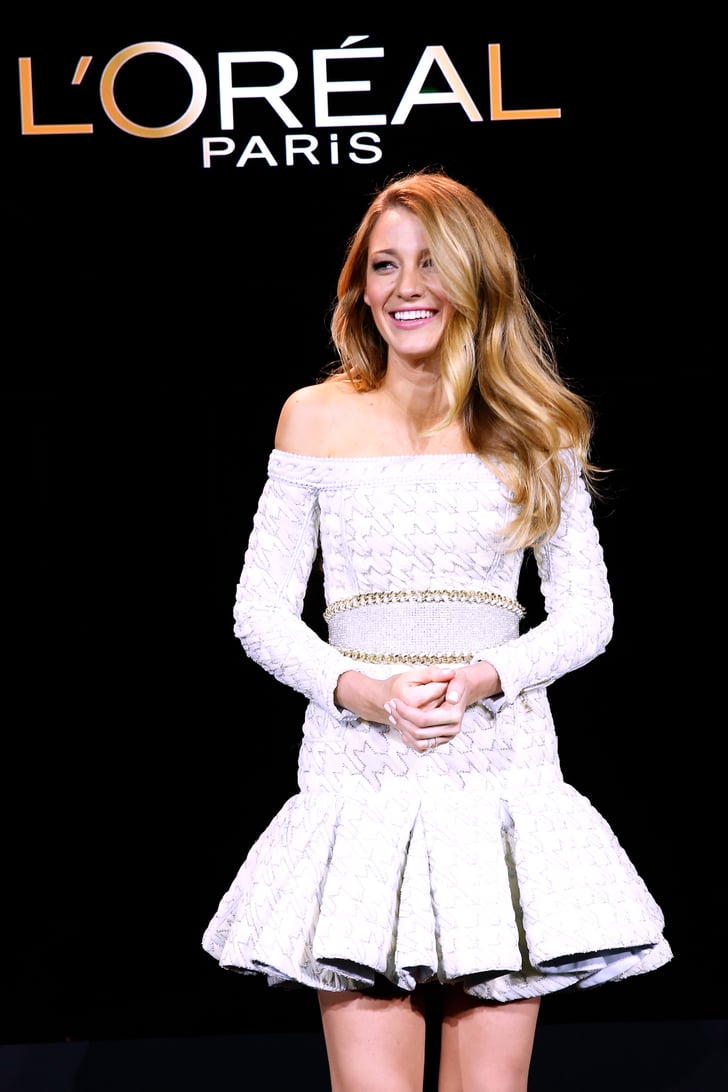 L'Oréal Paris's newest face was revealed to the world yesterday via Instagram, and now we have a first look at images of Blake Lively announcing her partnership with the brand. "[Blake] has become a beauty icon for a whole generation with her gorgeous gold-dipped hair, luminous gaze and drop-dead smile," Cyril Chapuy, brand global president of L'Oréal Paris, said in a statement. "This strong, charismatic and definitely glowing actress is joining the L'Oréal Paris family. And we're so proud to welcome her." Not surprisingly, Blake will be showcasing her gorgeous features and stunning head of hair in makeup, hair care, and hair color campaigns. And if the image below, released by L'Oréal, is any proof, Blake's style and beauty is one we want to emulate, too.
See what Blake had to say about her new role and another image released by the brand when you keep reading!
"I am thrilled and honored to join the incredible women who represent L'Oréal Paris," Blake said. "I grew up with the inspiration of their message, 'We're worth it.' What an important value to instill in women. That beauty is rooted in confidence. That is key. That is why I'm so proud to be a L'Oréal Paris woman." The California-born actress will be joining the ranks of fellow brand ambassadors, including Jennifer Lopez, Beyoncé, Eva Longoria, and Freida Pinto. This is just the beginning of an exciting new partnership, and we can't wait to see more of L'Oréal Paris's newest golden girl.