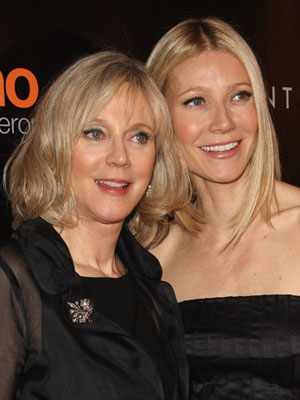 After recently appearing at her Hollywood Walk of Fame ceremony looking particularly youthful, some have speculated that Gwyneth Paltrow has had a little work done. While nothing's been confirmed, perhaps it's Gwyneth's mom, Blythe Danner, who's spilled the beans.
"Well, I think we've all fooled around with it [Botox]," Blythe told UsMagazine.com, adding, "I won't go into detail, but we all need a little help from our friends!"
While some stars are a bit more shy about revealing the truth about whether they've dabbled with the injection, it's refreshing to see Blythe's honesty on the topic. What do you think about stars revealing their Botox use? Do you care either way if they've been jabbed, or is it really none of our business?