Festival season is well under way, and the party has just wrapped up in Tennessee for Bonnaroo. Braids, waves, and two-toned manicures all made appearances under the hot sun, making this festival a lesson in trendy Summer beauty. Get some serious inspiration for your next outdoor concert adventure when you click through.
— Additional reporting by Jaime Richards
Source: Getty [1] and Marisa Tom
A lavender manicure added a touch of femininity to this otherwise edgy ensemble.
Photo: Marisa Tom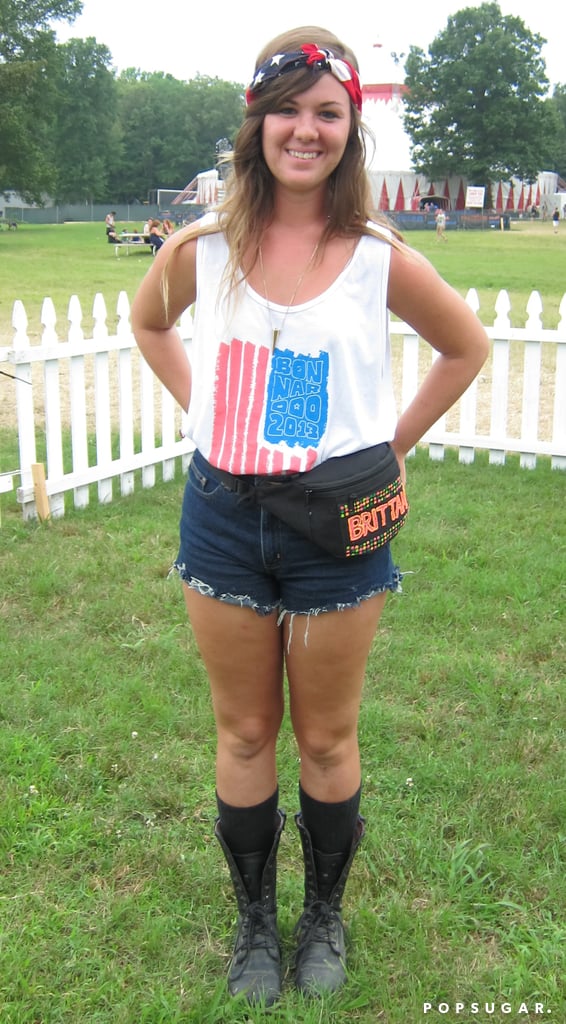 Keep your hair off your face and show your love for your country with an American flag bandanna, like this festivalgoer did.
Photo: Marisa Tom
Singer Solange Knowles kept things in the same color family at the Bonnaroo Music and Arts Festival, wearing tangerine lipstick, bright orange nail polish, and a peach-hued top.
Of Monsters and Men singer Nanna Bryndís Hilmarsdóttir accented her dip-dyed hair with a complementary steel-blue floral wreath.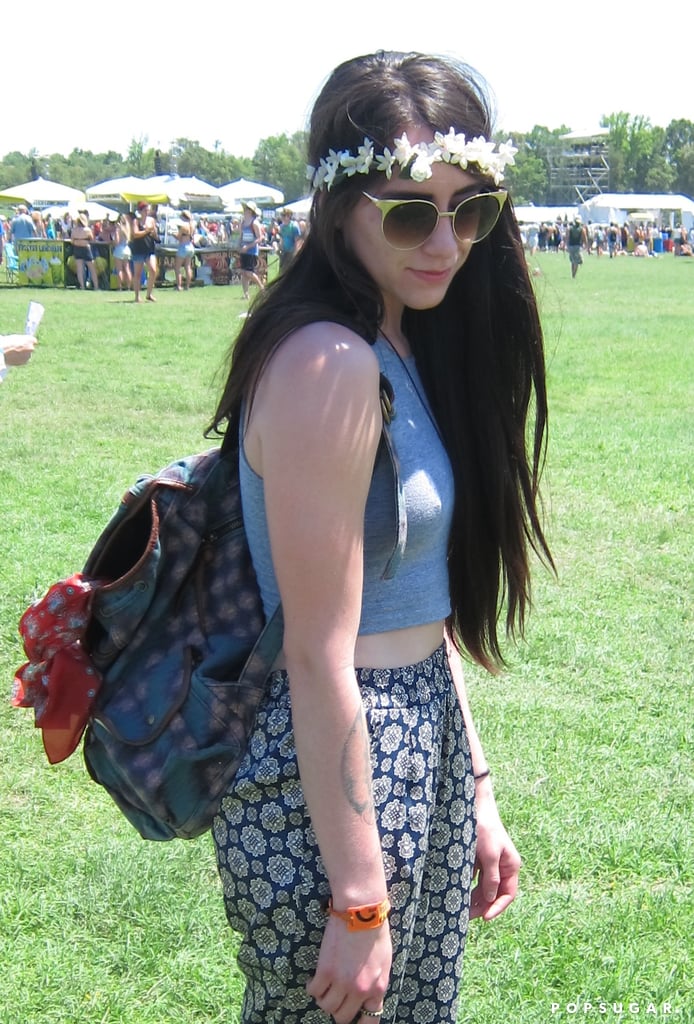 Long, straight hair plus a floral wreath equals a classic festival look.
Photo: Marisa Tom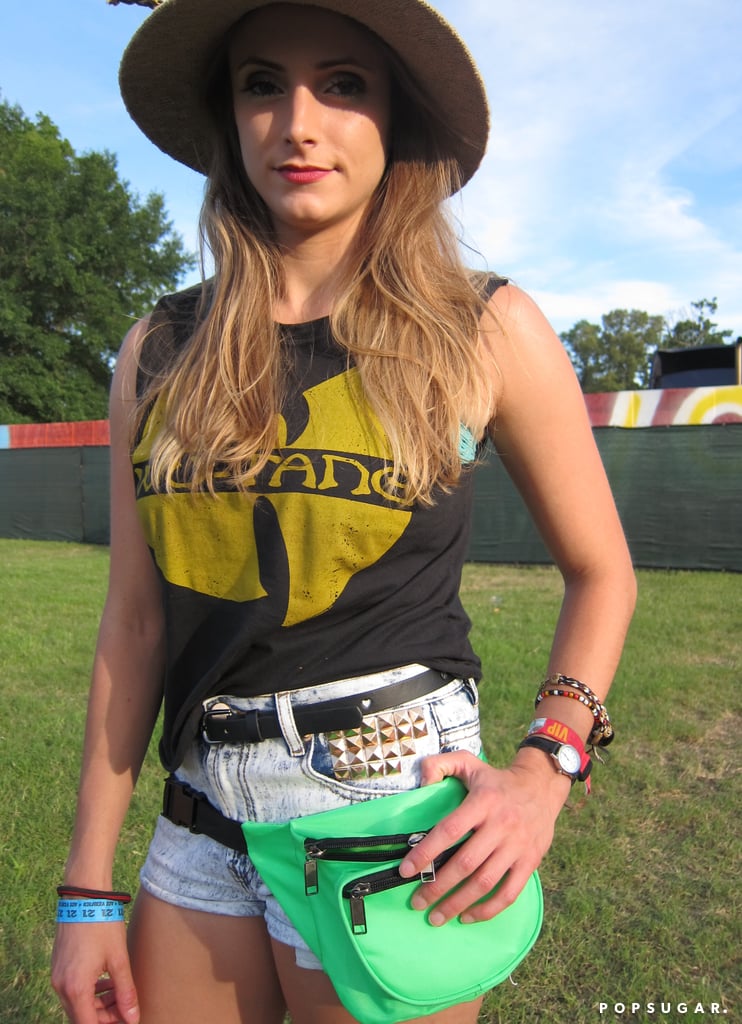 For an edgy take on festival style, just add studs — and a berry lip paired with a smoky eye.
Photo: Marisa Tom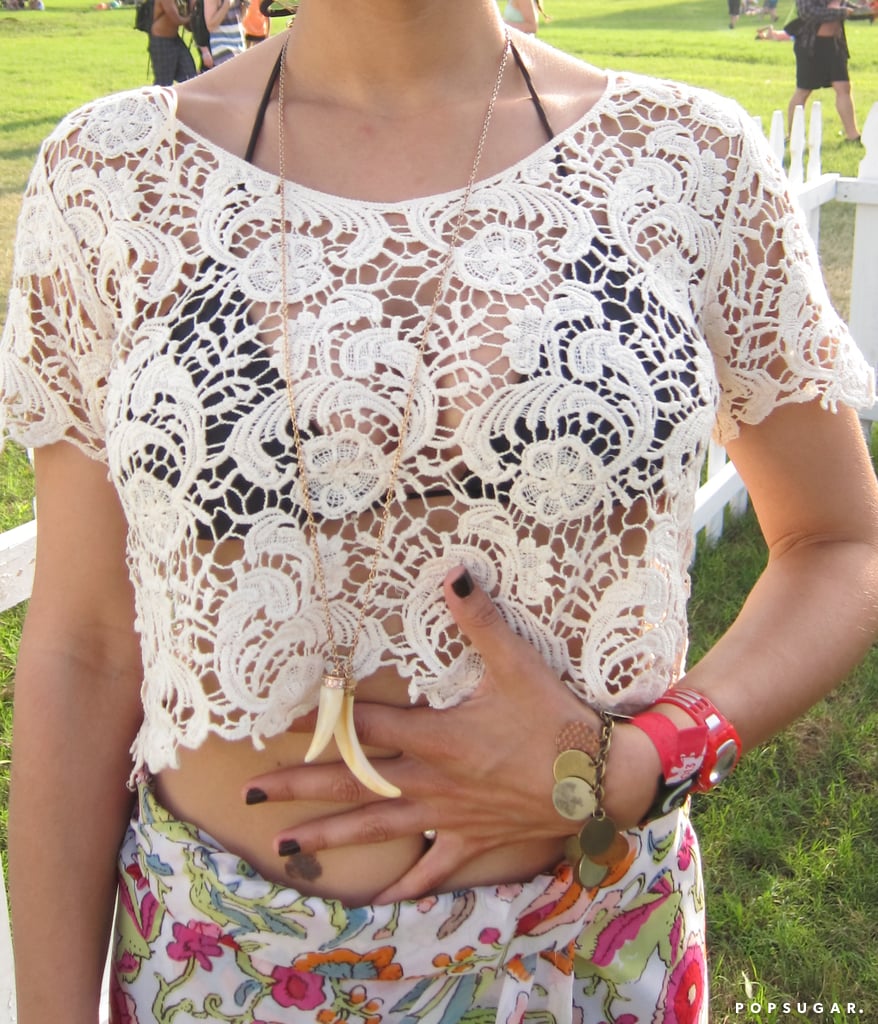 We love the contrast of dark polish against a bright, printed skirt and textural top.
Photo: Marisa Tom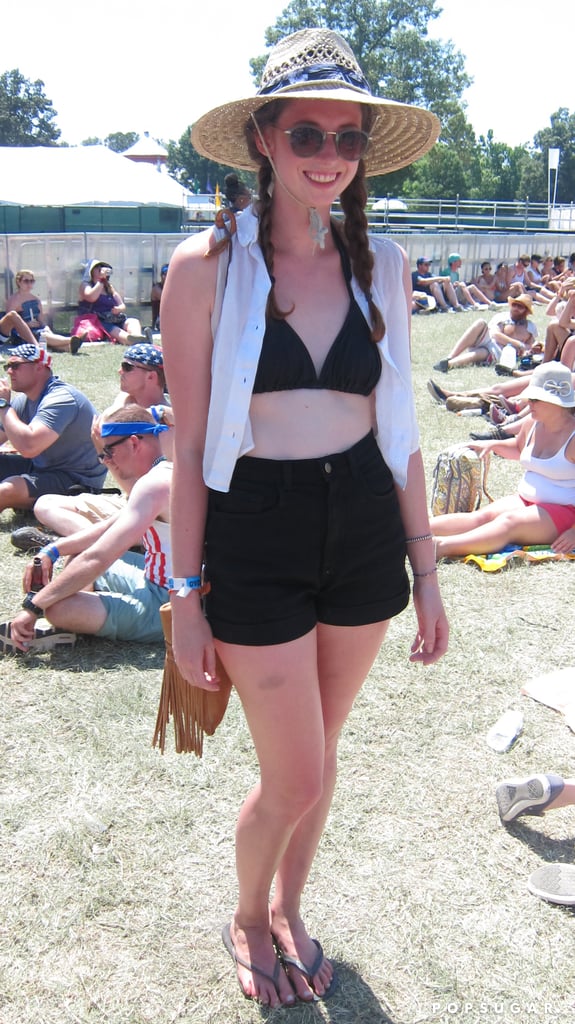 Pigtail braids get a hefty dose of style underneath a wide-brimmed hat.
Photo: Marisa Tom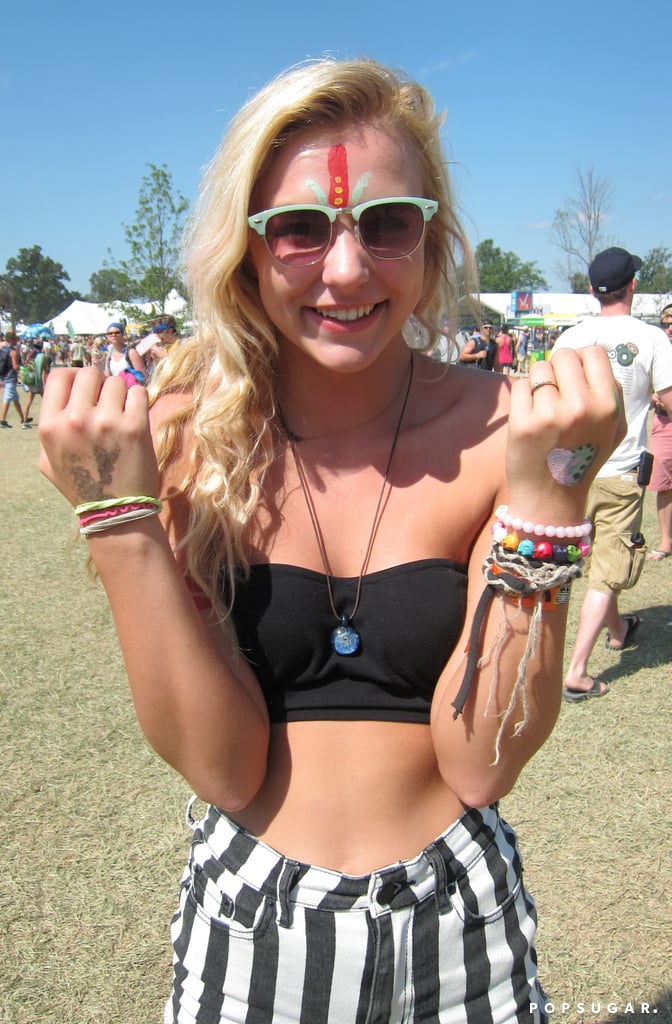 Summer music festivals and face and body paint are a stellar combination.
Photo: Marisa Tom
Floral headbands are a festival staple, but the girl sans glasses stepped up her look with turquoise eyeliner.
Braids were a favorite among this group.
Waves, headbands, and low-key makeup are a great way to heighten your festival style.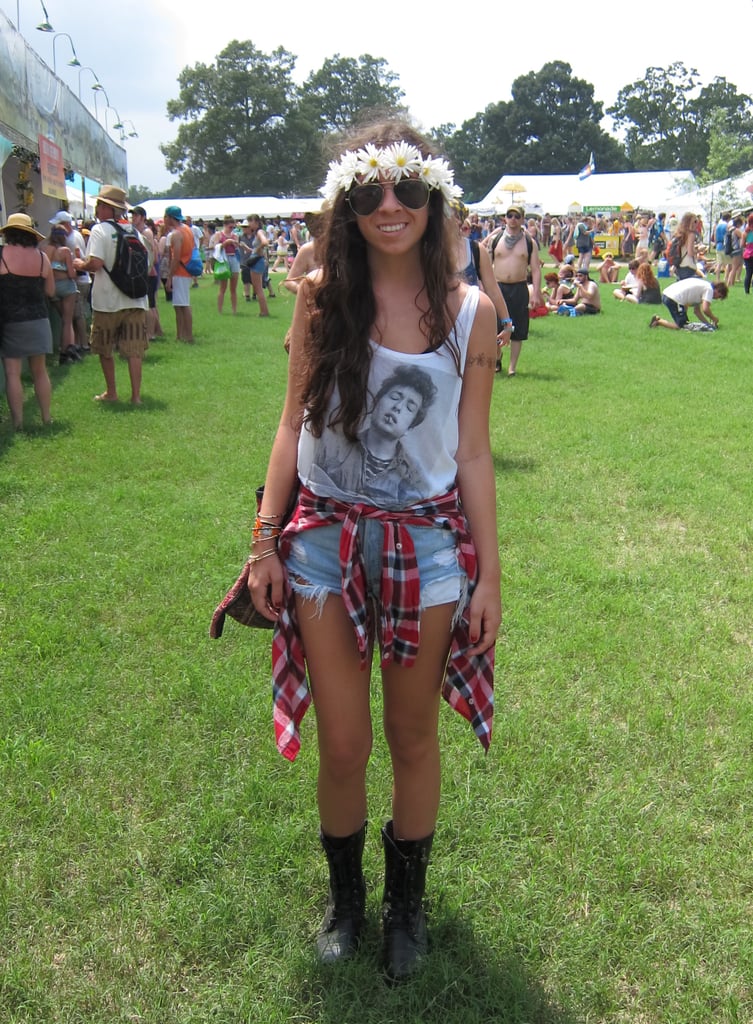 Grunge hair and an oversize flower headband give off an instant '90s vibe.
Photo: Marisa Tom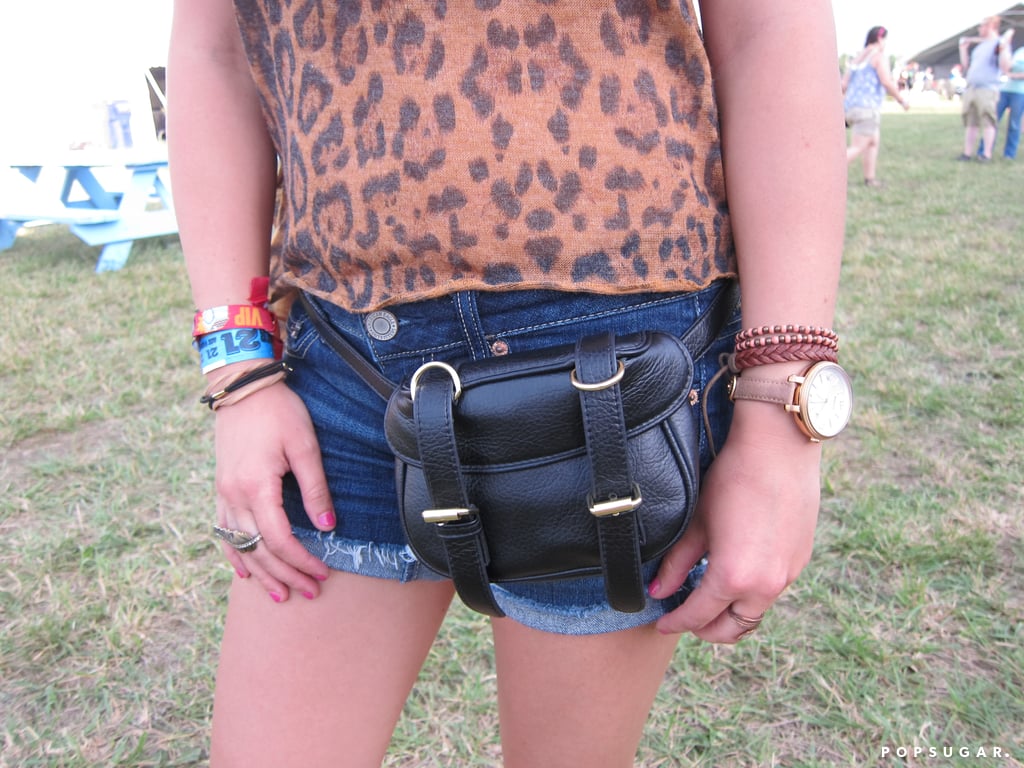 Add a pop of pink to your nails for instant flair.
Photo: Marisa Tom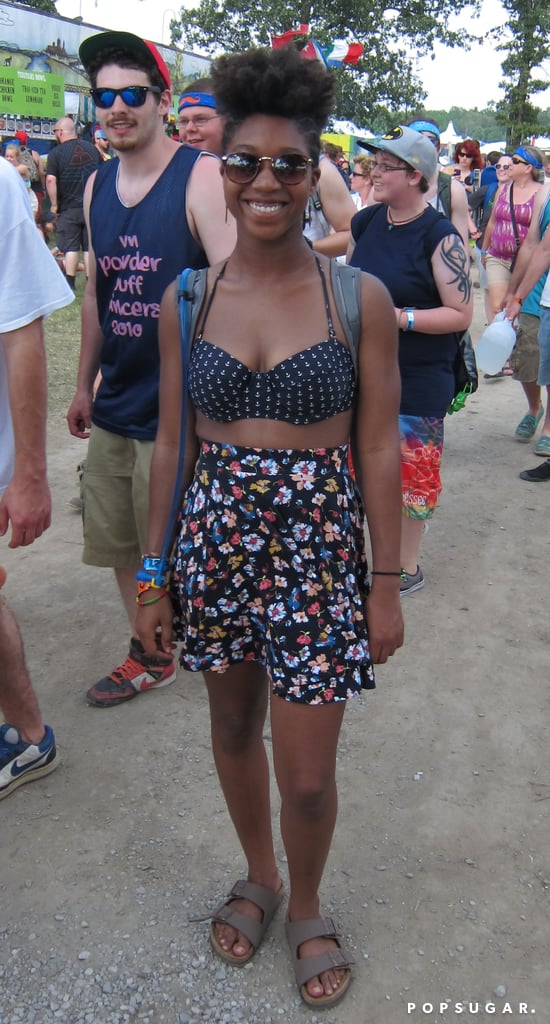 A twisted-up faux-hawk gave this look an edge.
Photo: Marisa Tom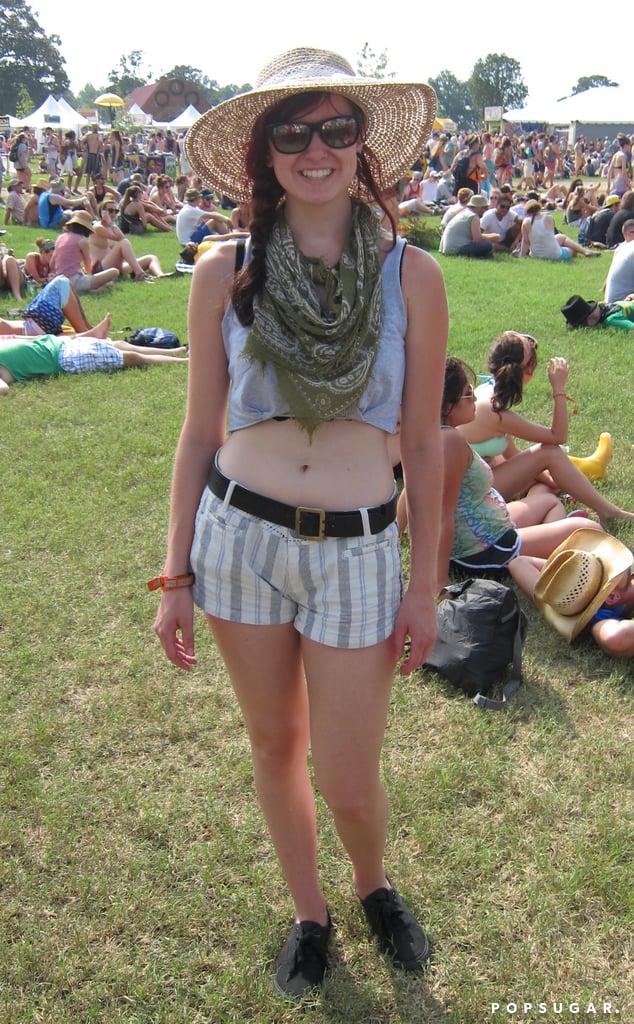 This girl's oversize floppy hat is ideal for two reasons: it looks chic and protects your face from the sun.
Photo: Marisa Tom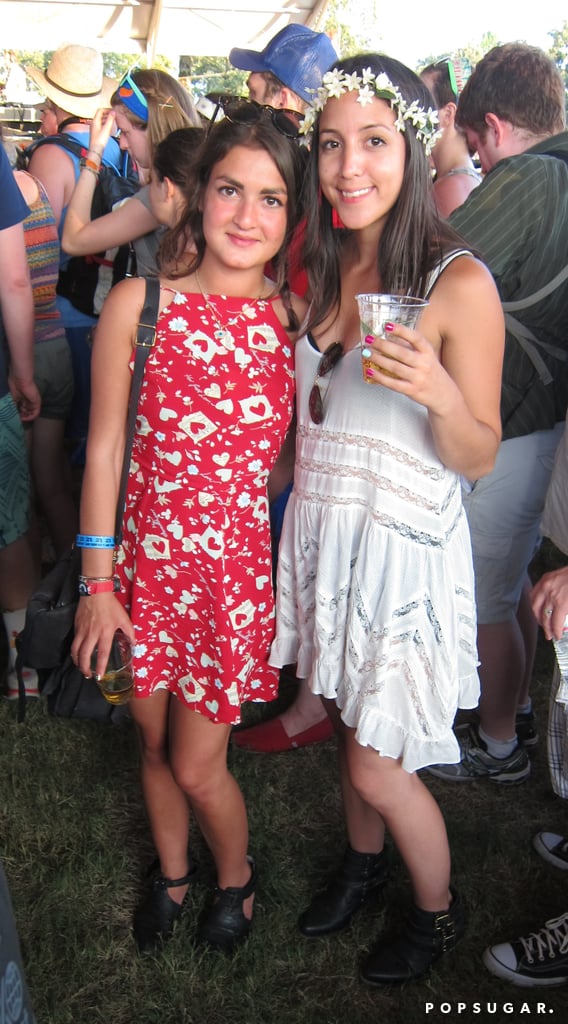 A flower headband and a pretty, two-toned manicure made these two an alluring pair.
Photo: Marisa Tom