As one of the most sought-after wedding planners in the business, Mindy Weiss has seen the good, the bad, and the unfortunate when it comes to bridal beauty. Working with more than 60 bridal clients a year, Mindy has teamed up with Dove Deodorant to share her bridal beauty wisdom to help brides feel wedding-day-ready.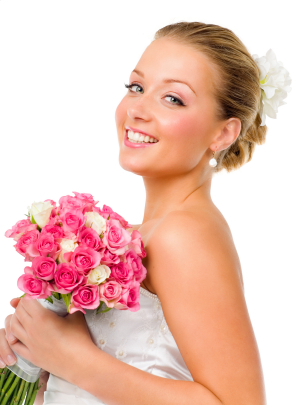 1. Test-run early. Select beauty products four to six months prior to the wedding day and do not switch at the last minute. Yes, that new night cream is tempting, but risking skin irritation will not be worth it in the end.
2. Don't overlook underarms. With every shave, you reduce underarm skin by 20 percent! Dove Ultimate Beauty Care is the only anti-perspirant/deodorant that contains a tri-moisturizing system that not only soothes shaving irritation and helps replenish delicate underarm skin, but also alleviates white marks while delivering 24-hour odor and wetness protection.
For 3 more tips, just read more.


3. Exfoliate to look great. A month before the big day, begin incorporating a gentle exfoliating body wash in your shower routine for smooth and soft skin.
4. Strut your stuff. Practice sauntering around in your wedding shoes so all you have to concentrate on is the good-looking groom standing at the end of the aisle. To avoid blisters, apply Vaseline to the areas on your feet that are prone to rubbing and practice walking around the house two to three weeks prior to the big day — your feet will thank you!
5. Preparation is key. Whether it is a chipped nail, chapped lips, or a loose curl, every bride should be prepared for the inevitable. Create an emergency kit that bridesmaids can carry filled with safety pins, breath mints, bottled water, aspirin, a nail file, and polish for unexpected chipping.
For more information on Dove Ultimate Beauty Care Anti-Perspirant/Deodorant, visit www.dove.com/deodorant.