Getting married can bring forth a lot of stress. Your Pinterest board is out of control, you don't understand why your maid of honor won't just send back her RSVP, and your fiancé would rather be watching football than picking table toppers. While we can't fix the frenzy that is wedding [1] planning, we can make deciding your makeup look and hairstyle a bit easier. Whether you need an updo idea, want clear skin for your big day, or are considering coloring your hair before you walk down the aisle, we've got you covered.
A Romantic Updo For Shoulder-Length Hair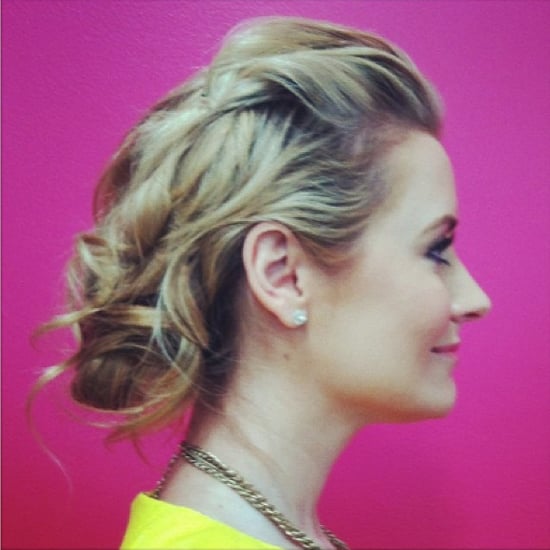 If your hair is in that awkward in-between stage or you just made the chop or have shoulder-length hair, it can be difficult deciding on what type of updo will work best for a date night or even your wedding [2]. We figured out a gorgeous style that works perfectly for hair that brushes your shoulders.
On Kirbie: Finders Keepers dress
What to Pack in Your Wedding Day Survival Kit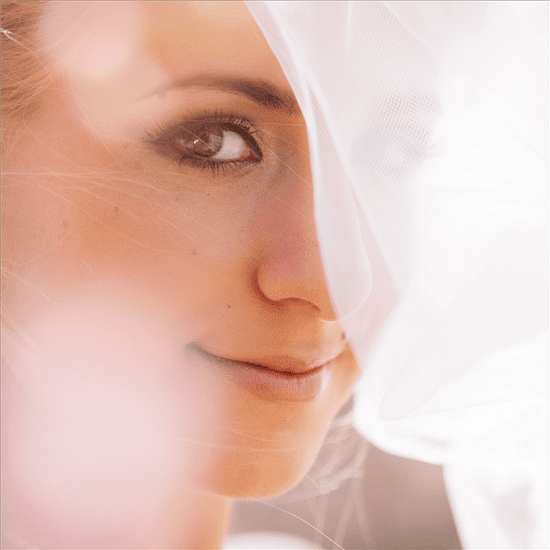 Whether you're the bride-to-be or just a helpful bridesmaid, you'll want to know that it's always important to keep a few things packed with you before you stroll your way down the aisle. You should also pack up before your wedding [3] week, so you don't miss some of the more important items — you know, the ones you never thought you'd forget. We've checked off every little necessity you might need (and could potentially forget) for the ultimate wedding beauty survival kit.
On Kirbie: Forever 21 dress
Try This Hair Removal Method Before Your Big Day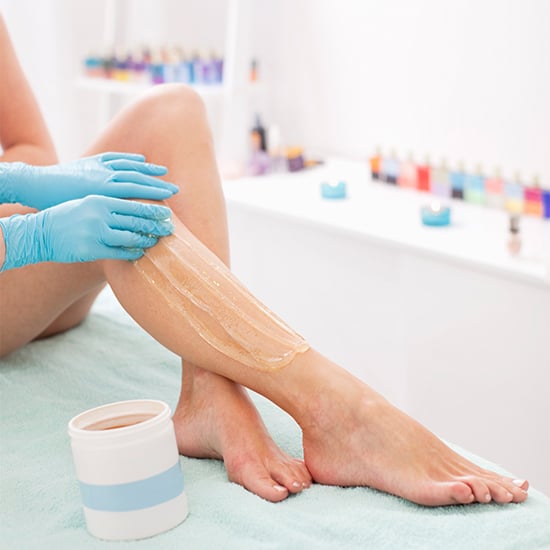 In the world of hair removal, everyone wants a budget-friendly option that promises to remove hair quickly without traumatizing the body during the procedure. Sugaring seems to be the best alternative when it comes to getting rid of unwanted hair. It costs about the same as waxing, but instead of potentially breaking the hair off at the skin's surface, this mixture of sugar, lemon, and honey removes the hair directly from the follicle, allowing it to grow back softer, less coarse, and thus, less noticeable. So who is it best for? Decide if sugaring is right for you.
On Kirbie: Darling dress, Kate Spade earrings
Bridal Makeup For Your Big Day, Honeymoon, and Beyond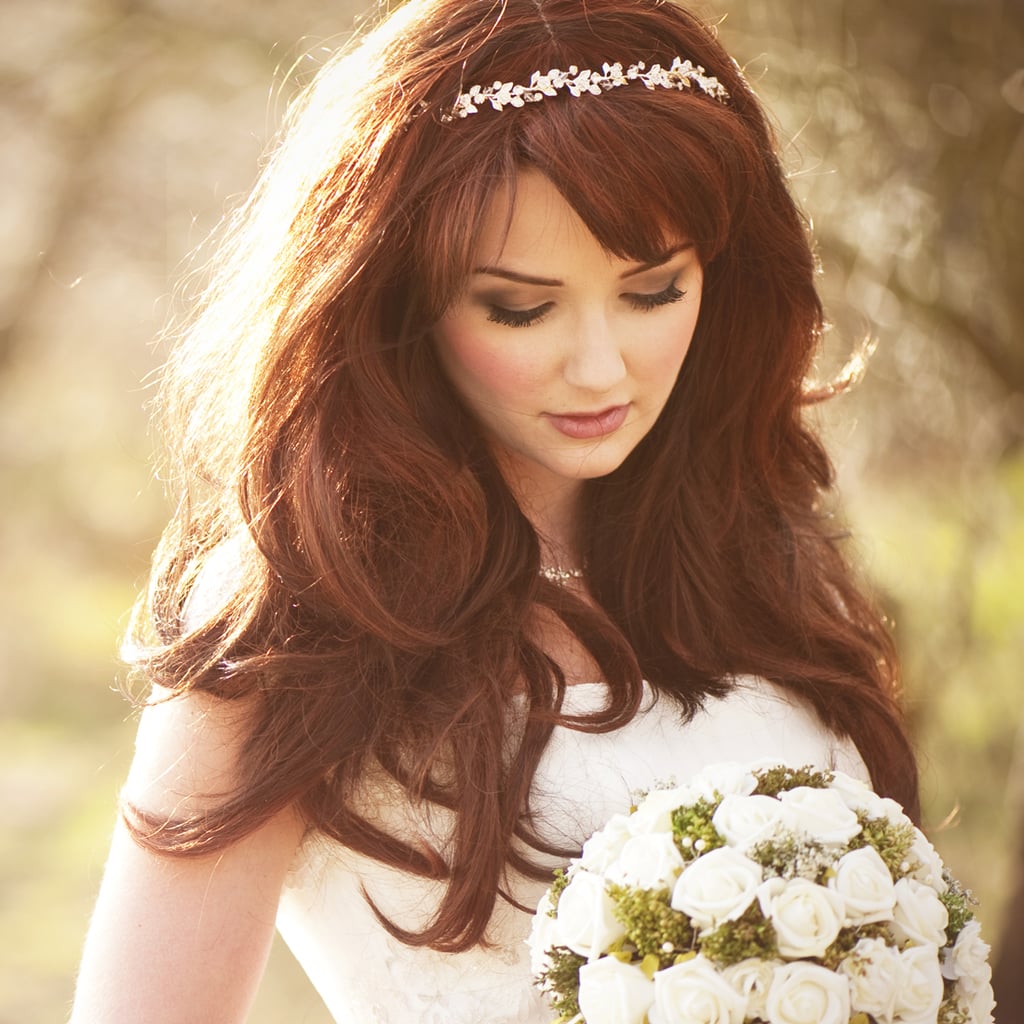 On your wedding [4] day, you want to look like the best version of you — not an overdone portrait of someone else. When we met up with Gregory Arlt, director of makeup Artistry at MAC Cosmetics, we knew we were in for a gorgeous and eye-catching bridal makeup look that the bride and bridesmaids would all want to wear. Better yet, this look wears well after the wedding, too.
On Kirbie: Laundry by Shelli Segal dress
Get Clear, Firm Skin Before You Walk Down the Aisle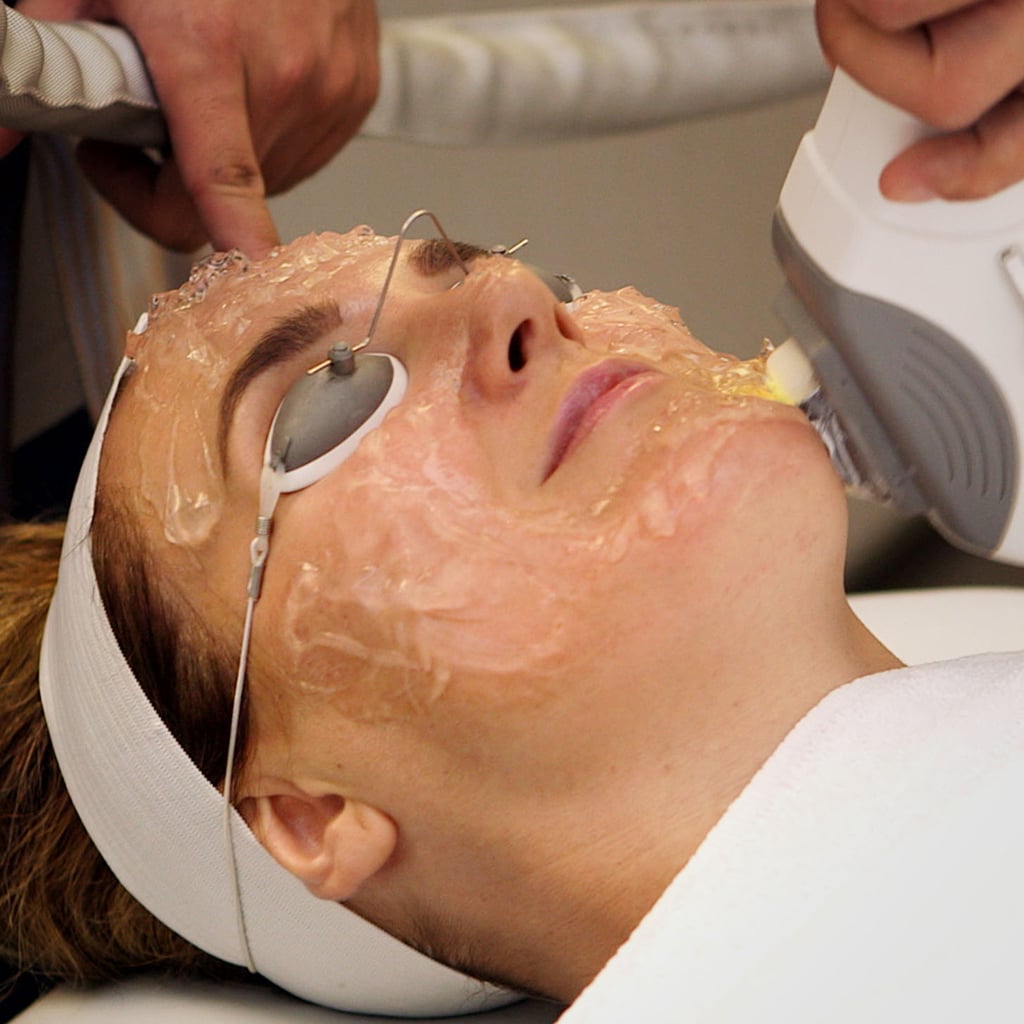 There's a 10-minute treatment sweeping Hollywood — and it gives your favorite celebrities their flawless red carpet glow! We visited premier Los Angeles spa Skin Laundry [5] to learn more about the newest laser and light facial that firms skin, cleans pores, and doesn't require any downtime.
On Kirbie: BB Dakota dress
Packing 101: Everything You Need For a Summer Wedding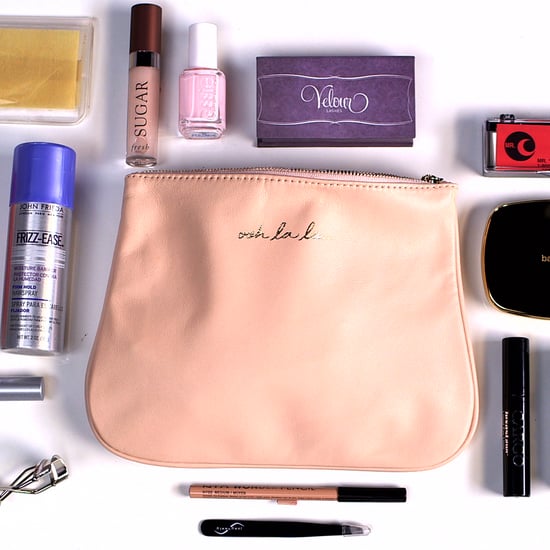 If you're headed to a wedding [6] this Summer, then maybe you're feeling a little stressed about what to pack. When it comes to your beauty products, what should — or shouldn't — make the cut? We packed out our beauty bag just for you, chock-full of must-have items that any bride, bridesmaid, or wedding guest will want to have on hand.
On Kirbie: Bebe top
A Different Take on a Bridal Manicure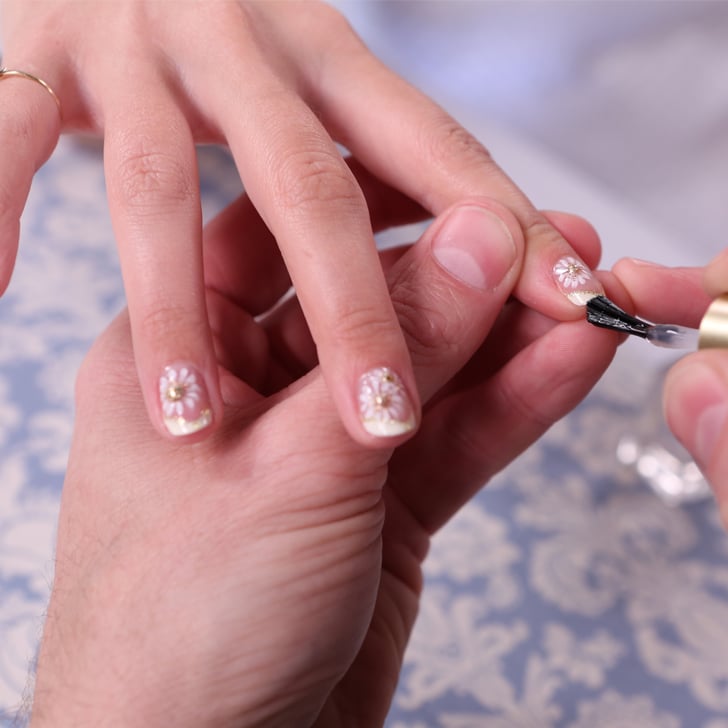 Tom Bachik, celebrity nail artist, works with a who's who of Hollywood: Jennifer Lopez [7], Beyoncé, and of course, Zooey Deschanel [8]. Needless to say, he knows a thing or two about nails. Tom dressed up Zooey's nails for the 2014 Golden Globes and works with the actress frequently to create one-of-a-kind manicures for her photo shoots and red carpet appearances. He told us what it's like getting a celebrity ready for an award show (hint: he paints perfect manicures, while his client is being pulled in three different directions — literally), what to expect in 2014 in terms of nail art, and the must-have nail color of the year! Plus, he gave us a step-by-step tutorial on how to achieve Zooey's vintage daisy manicure.
On Kirbie: Shoshanna dress
Better Skin Before "I Do": The Keys to Exfoliating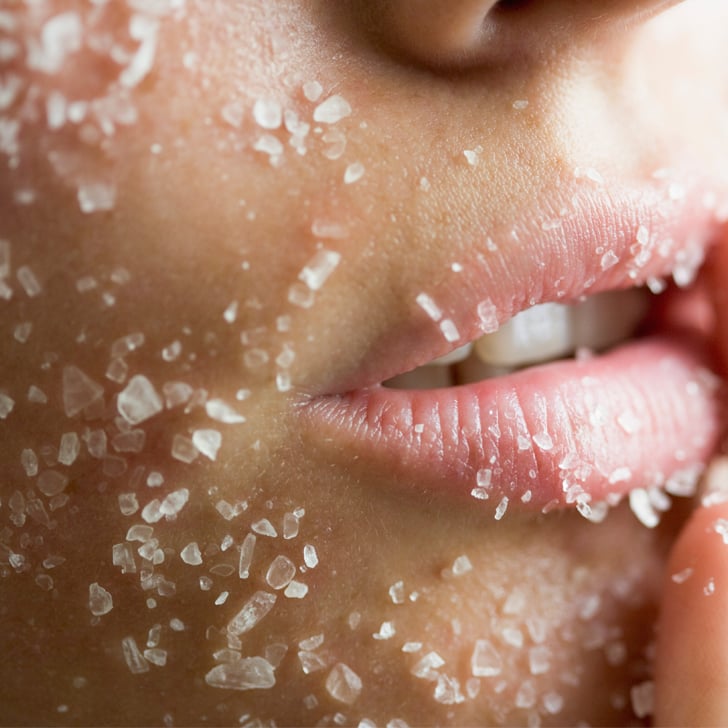 When it comes to your skin, a nice dewy glow is never outdated. And a huge factor in achieving that glow? Exfoliation. But sometimes you can be doing more damage than good, especially if you're exfoliating the wrong way! Learn the proper way to slough off dead skin and get that gorgeous glow, whether you have oily, dry, or sensitive skin. Your complexion will thank you.
On Kirbie: Rachel Roy dress
The Perfect Wedding Day Cat Eye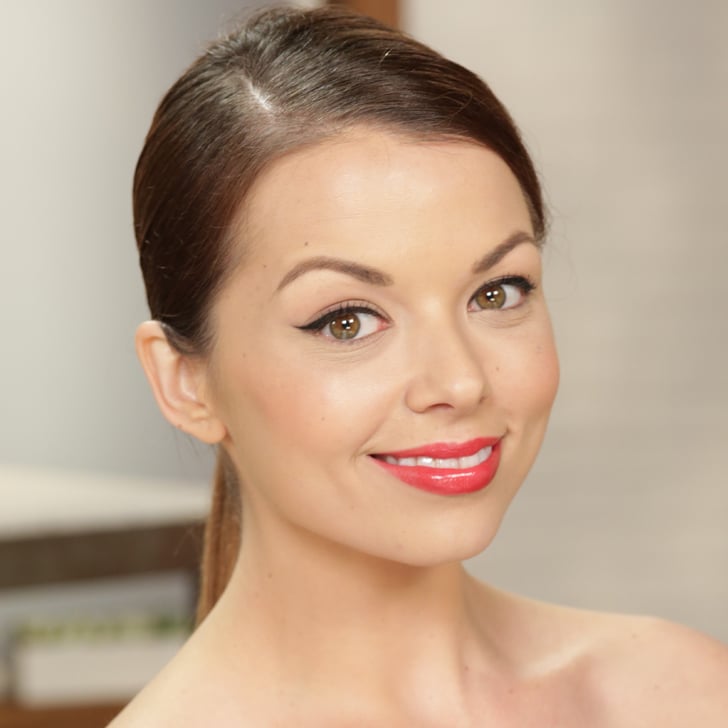 When it comes to winged liner, nobody wants to "wing" it. Nobody. Applying winged liner can turn a gorgeous classic into a dreadful mess faster than you can say "felt tip," so it's crucial that you know the proper steps to creating the gorgeous liner look. It will make the process at lot easier and less daunting. Celebrity makeup artist and self-proclaimed "wing master" Troy Jensen [9] teaches us the insider tricks to upping the wing ante. (We can definitely confirm his master status.)
And because winged liner is up for interpretation, we have three options to choose from: the sweet, basic wing; the mod double-liner style; and the va-va-voom cat eye. So we have a look just for you, whether you're a Lauren Conrad [10] type or embracing your inner '60s siren.
On Kirbie: Clover Canyon dress
Perfect Makeup Tips For the Photos That Will Last a Lifetime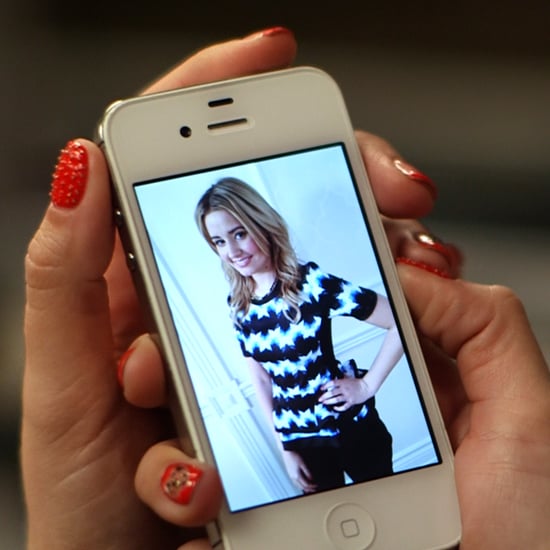 When it comes to looking good in photos, it's not always about the pose. If your face is shiny, or you're not applying the right shades of makeup, it can drastically alter how you appear in your pictures (even though you look fantastic in real life). So whether it's for social media or just a snap for your keepsake box, these five beauty tips are sure to save your next photo session.
On Kirbie: H&M
Prepare For Rain: Three Hairstyles That Look Good Wet and Dry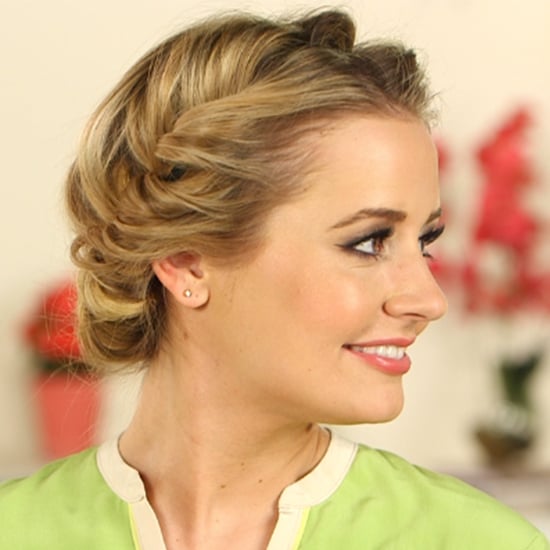 Aside from the hassle it can cause to your commute, rain also puts a, er, damper on doing your hair in the morning. These three styles are guaranteed to look good when you leave your home and even hold up against rain or humidity. Plus, they all look great on just-out-of-the-shower hair, too.
On Kirbie: Greylin top
Make Your Own Makeup Refresher For the Reception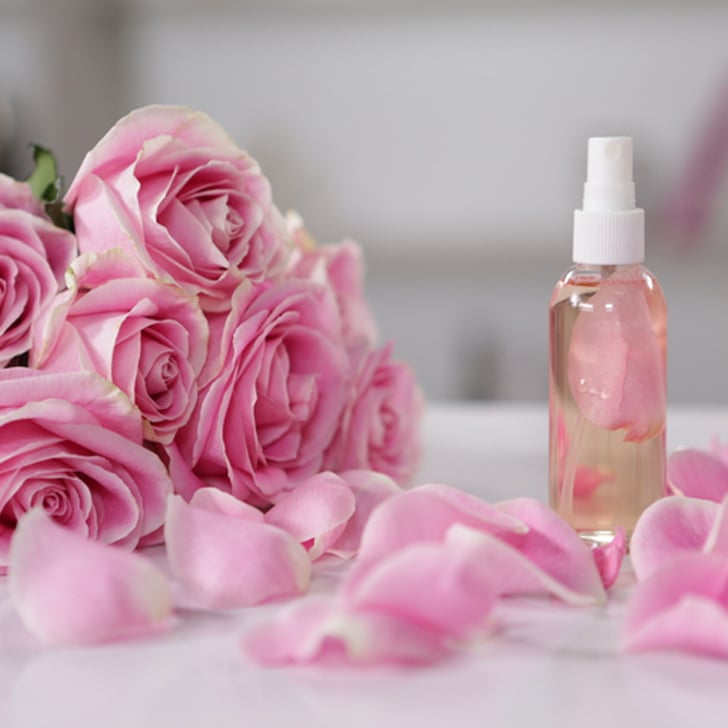 One of my first beauty purchases as a teenager was Mario Badescu's Facial Spray. My mom drove me to a beauty boutique two towns over, so I could use my allowance money to buy it — all because Hilary Duff [11] raved about its skin-saving benefits. Her skin was (and is!) amazing, so I knew it had to be worth it. My friends went and purchased it because of me — we were like a rosewater gang of sorts. It made my skin glow, and for someone with perpetually dry skin, this is somewhat of a miracle product. Plus, it helped coif unruly baby hairs. I carried that giant spray bottle to school in my backpack and now keep the travel size handy in my purse — a loyal fan over 10 years later.
This spray is full of aloe and herbs, but the main ingredient is rosewater. It's anti-inflammatory and calming, so it's a real treat when you're traveling or need to refresh your makeup. So the real question is why wouldn't you make your own at home? The recipe is simple, has the best scent, and makes a great gift to boot.
In case you're not the DIY [12] type, you can pick up Mario Badescu's cult favorite [13] ($7) yourself.
On Kirbie: Nanette Lepore top
How to Pamper Your Groom For Your Big Day
You've prepped, primped, and primed, all to look picture-perfect on your big day. But what about Mr. Tall, Dark, and Handsome? Help your groom feel just as ready to cross the threshold with these beauty tips. Whether he's trying out a fresh, old-fashioned clean shave or a stylish coif, he won't be able to help but say "I do!" to your wedding [14] day prep.
On Kirbie and Billy Ray: Topshop, J.Crew veil
Retro wedding? Try Vintage Waves and a Red Lip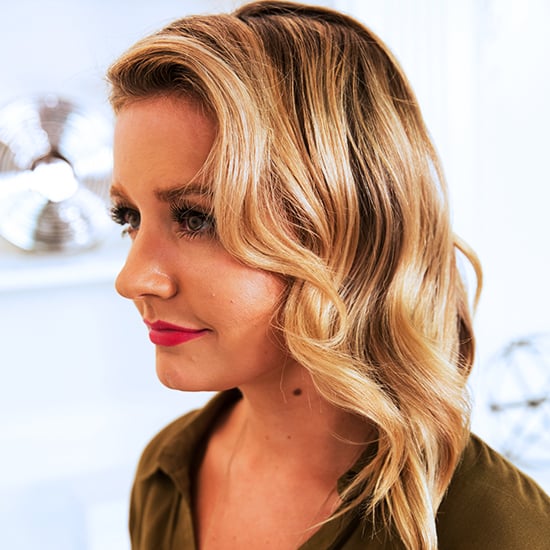 Veronica Lake was known for her gorgeous S wave and deep red lipstick, in addition to being a pinup beauty. To help you achieve that retro look, we break down the technique you should use to get those perfect vintage waves. Plus, get tips for re-creating the actress's classic makeup look.
On Kirbie: Bella Dahl top
How to Get the Perfect Shade of Red Hair
There's been a wave of celebrities going red lately — Kate Bosworth [15] and Sienna Miller [16] to name a couple — sparking a red frenzy at the salon. While these ladies make it look effortless, we all know it seems a lot harder to pull off red than other shades. But it doesn't have to be! Tara Carlson [17], color expert at Byron Salon in Beverly Hills, breaks down what shade of red each of us should strive for, depending on our skin tone, and offers up an easy DIY [18] to keep your red looking vibrant — even after you leave the salon.
On Kirbie: Cameo dress
The Dos and Don'ts of Applying Self-Tanner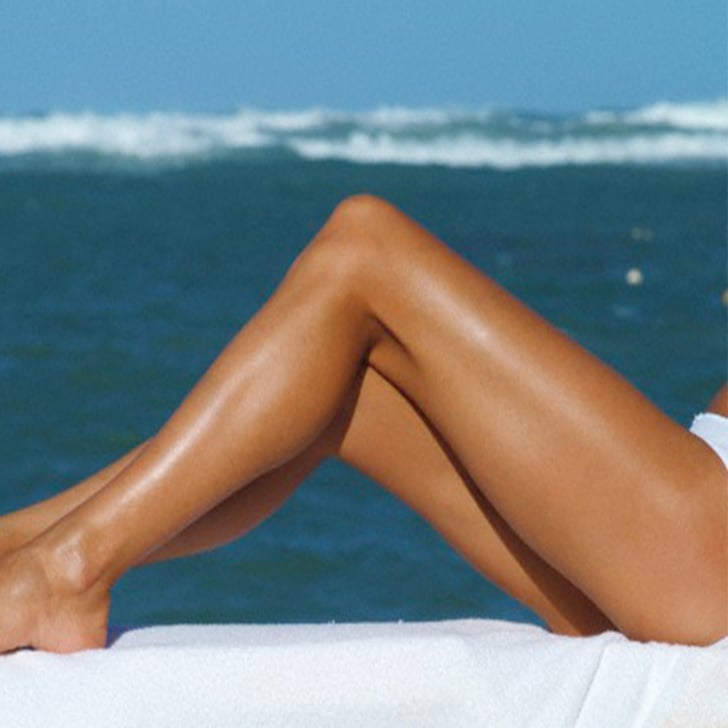 There's a reason why Victoria's Secret Angels get airbrush-tanned before their big show — it creates that gorgeous glow and helps accentuate their best assets. And while I'm sure the Angels would look immaculate even without their signature tan, it does inspire a lot of women to get the look themselves.
We all know by now that broad spectrum UV rays are dangerous and not worth the risk, which is why the "fake bake" or faux tan continues to rise in popularity. But where does one even begin when it comes to the self-tan? How do you keep it from looking like a streaky mess? When is the best time to do it? What technique should be used? Here are some of the best tips to ensure a flawless faux glow.
On Kirbie: Junk Food tee
The Eyeliner Trick to Make Your Lashes Look Longer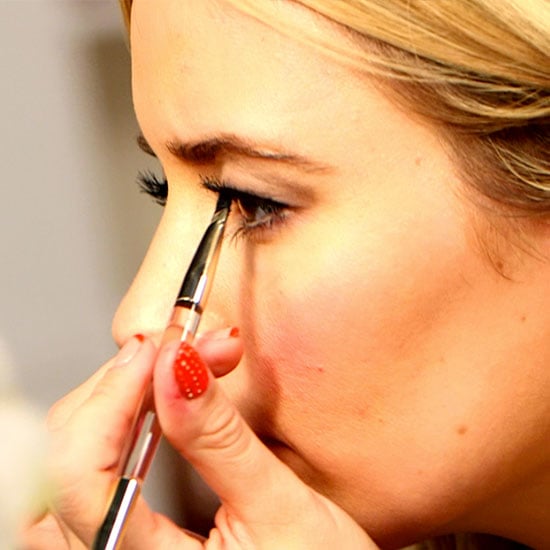 Tightlining is one of the best ways to create longer, fuller-looking lashes within seconds. Yes, mascara is key for achieving luscious lash fringe, but tightlining, a method of applying eyeliner at the base of the lashes, does wonders for your beauty look. Have we piqued your interest? Good. Now learn how to tightline for voluminous lashes in today's Beauty How-To.
On Kirbie: Topshop top
The Top Five Tips on Going Blond Before Your Wedding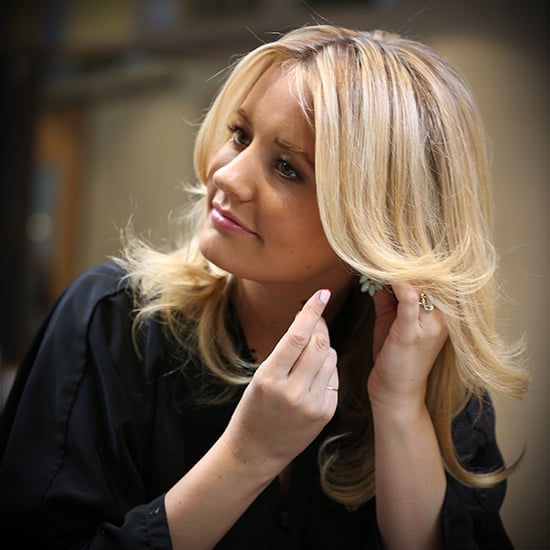 When going blond, celebrities have the luxury of seeing expert colorist Tracey Cunningham [19], who lightens the strands of women like Gwyneth Paltrow [20], Drew Barrymore [21], and Lily Aldridge — and she knows how to make the color look natural on anyone. She invited us to her Beverly Hills salon, Mèche [22], to give us tips on the best ways to lighten up, no matter if you're a brunette, redhead, or natural blonde.
On Kirbie: Rachel Pally dress
Three Makeup Bags That Make Packing For Your Honeymoon a Breeze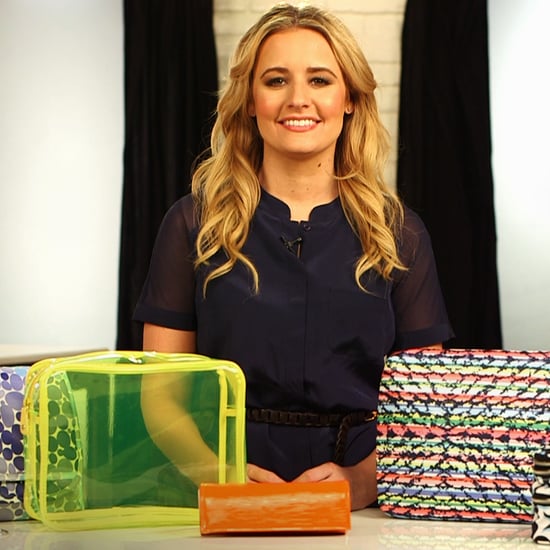 Travel makeup bags are essential for warmer weather. If you are going on a weeklong vacation, are traveling for business, or just need something to spruce up with during day trips, you'll want to see our five options, which are portable, organized, and easy to pack.
On Kirbie: Club Monaco dress
No More Oily Skin! Three Options That Fit in Your Clutch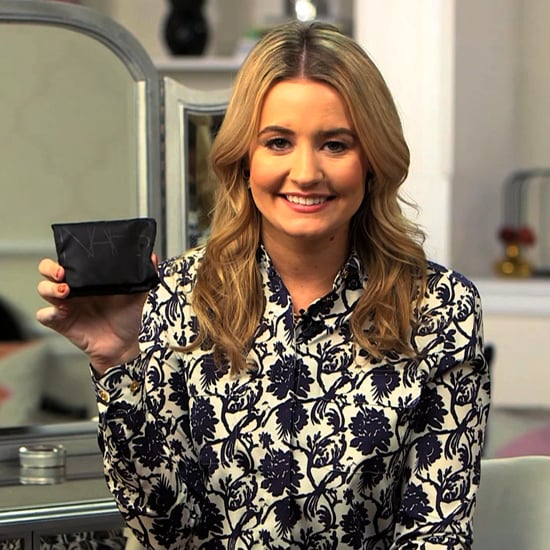 Oily, shiny skin can come at inopportune times and can especially be a nuisance when you're on the go. We picked out our three favorite mattifiers: a balm, a powder, and blotting sheets. Each fits easily into your purse, and all will keep you looking fresh and dewy throughout the entire day.
On Kirbie: Tory Burch top
Walk Down the Aisle in a Rose Bun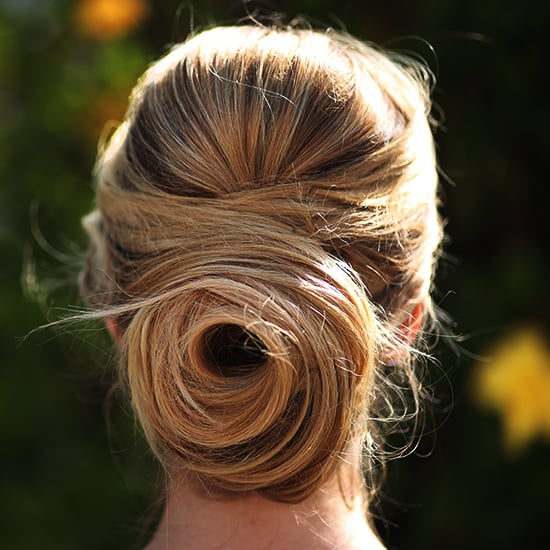 The bun might be your go-to hairstyle when you're trying to keep your hair out of your face. But this twisted style can also be equally chic and beautiful too, like a topknot, chignon, and even the clever sock bun. Now you can also add the rose bun to your repertoire this holiday season — with this tutorial, that's not as difficult as it looks. Learn each of the steps, and get ready to wow everyone at your next party.
On Kirbie: Ann Taylor dress
Going Brunette: What to Know Before Embracing the Dark Side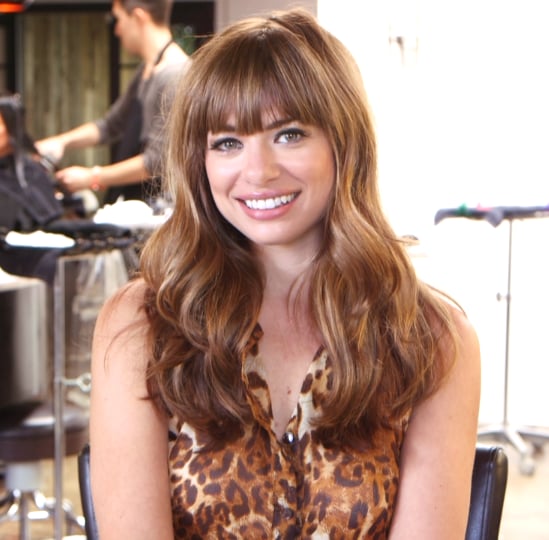 Going brunette (or darker, at least) is synonymous with the Fall season. But before you venture over to the dark side, there are a few things to keep in mind. "If your hair is damaged, going dark won't make it healthier. It will just make it darker," explains celebrity colorist George Papanikolas [23], who has worked with brunette beauties such as Miranda Kerr [24], Mila Kunis [25], and Sofia Vergara. So how can you keep your hair healthy and achieve the right shade of brunette for your skin tone? Papanikolas schools us during our visit to the Andy Lecompte Salon [26] in West Hollywood in LA where he transformed one client's hair right before our eyes.
Picture-Perfect Lashes Without Clumpy Mascara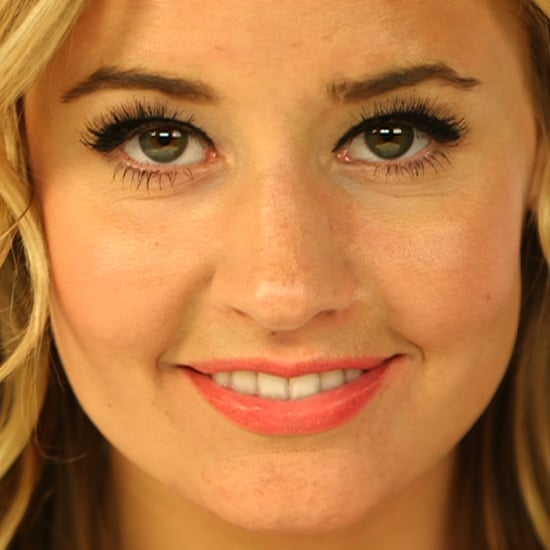 Individual false lashes lend a serious wow factor to any beauty style. And because they're so lightweight and you control how many to apply, the results are surprisingly natural looking. They thicken the lash lines, making you look like you have lashes for days, but depending on your technique, you can transform yourself with sexy fringe or even a pretty doe-eyed style. Watch now to see how you can accentuate your flutter with flair.
Five Tricks to Make Small Eyes Look Doe-Eyed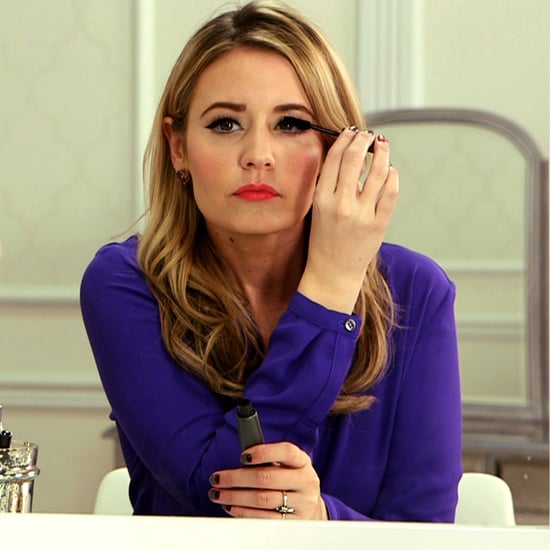 Trying to make your small eyes look bigger? If you have small eyes, here are a few tricks you can to use to create the illusion of bigger, wider eyes that even Bambi would be jealous of. And it doesn't require much makeup, either.