Brides in Sudan Traded For Cattle
And You Thought Dating Was Rough!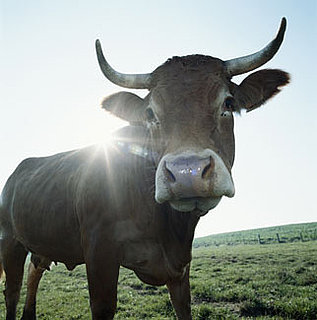 With each standing just about 5'11" tall, I'm not sure how both my mom and sister would feel if, thanks to their towering stature, they'd be swapped as brides in exchange for cattle. The Sudanese Mundari tribe values tall women. The reason: they say tall girls will bear daughters that grow quickly, who in turn can then be married off for even more cattle.
"A tall girl can command 60 to 100 cattle from a suitor," tribal chief John Modi Jubek told the LA Times. "A short girl may get 20 head, and, sometimes, short girls overstay their welcome in the father's home and end up fetching only five cattle. By then, a tall girl has already borne five children." Bartering brides is a tradition that's been going on for centuries, and sadly, women have no say in the matter.
In fact, once a girl turns 12, suitors can then start their wooing, pitching offers to fathers with promises of what livestock they can offer. No cattle equals no marriage, and therefore some potential grooms even borrow cattle from others so that they can get hitched. And if a man messes around with an unwed daughter and gets her pregnant, he's killed. While it's a system that is ingrained in their culture, and although dating in the States is tough, it all makes me appreciate selecting my mate based on attraction and choice — height be damned.