Bronzers For Dark Skin
5 Tips For Choosing Bronzer For Darker Complexions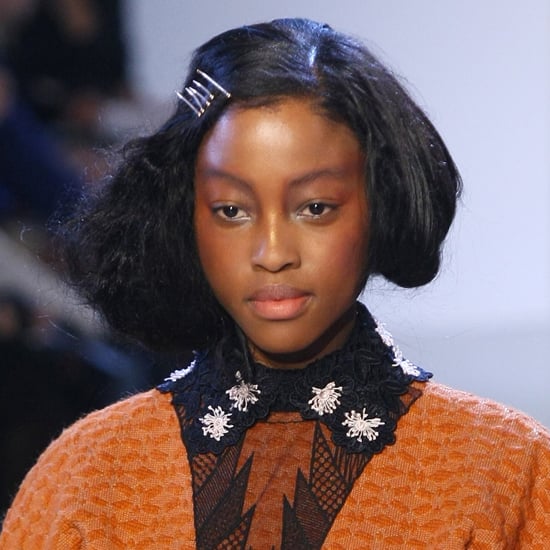 Bronzer is considered a safe way to "sun," and it gives the complexion an instant look of warmth. But for those who have a deeper skin tone, have you ever felt that instead of leaving you with a sun-kissed glow, your bronzer disappears or otherwise falls a little flat? Well, it doesn't have to be that way. All it takes is a few tricks and the right color choice, and you can make a bronzer work for you. Keep reading for more.
Picking your shade: Too light of a color can look ashy, but too dark of a color can look muddy. The best bronzer will be anywhere from one to two shades darker than your natural complexion — one that's not wimpy on pigment. Keep your eyes peeled for descriptors like dark, deep, or higher-numbered labels. As far as tones go, bronzed, golden, amber, tawny, or copper hues are typically the most flattering.
The formulation: If you have normal to oily skin, then try a powder formulation. For dry skin, a cream or gel bronzer is probably the way to go.
The finish: Whether you opt for a shimmery finish or a matte one, all women tend to look better with a sheer bronzer that allows the skin's natural colors to shine through. Essentially, you don't want it to appear as if your bronzer is just sitting atop your foundation or bare skin. For something different, try a shimmery finish on the forehead, temples, and upper cheekbones and a matte finish on the jawline and cheeks for contouring.
Applying it: Using a nice, big fluffy brush, sweep on your bronzer of choice everywhere the sun would hit: the temples, cheeks, along the hairline, the top of the nose, and the chin. As with most makeup, less is more; be sure to blend for the most natural feel.
Other things to keep in mind: When using a bronzer, you might find that you don't even need foundation, as one of a bronzer's benefits is that it helps to even out the skin tone. Pair your bronzed glow with sheer lips, and avoid going too brown with your shadow. The goal is to get a glowy, not monotone, effect.