Burberry Launches Makeup 2010-04-23 10:30:00
Mad For Plaid: A Peek at Burberry's Trench Coat-Inspired Makeup Line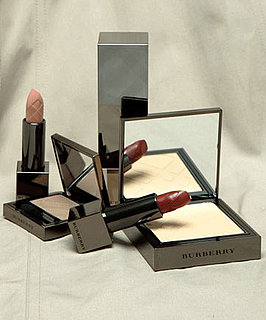 When you think of Burberry, what image comes to mind? Besides the oft-copied tan, black, and red tartan design, likely it's the classic, timeless trench. This wardrobe staple is exactly the inspiration behind the brand's new color cosmetics line, Burberry Beauty, which is set to launch in July at Nordstrom. On the reasoning behind the latest venture, Burberry's Christopher Bailey explained to WWD, "When we were doing makeup [at shows and photo shoots], I felt like we weren't able to get the right attitude. It was either caked-on makeup or then just the wrong colors, the wrong tones, the wrong spirit for makeup. I wanted it to be this kind of effortless elegance."
Aiming to be totally wearable, the 96-unit line will center on sheer washes of color. It includes a Lip Definer pencil ($24) and Sheer Foundation compact ($59), among standard cosmetic staples like bronzer, eye shadow, lipstick, and the like. Partly influenced by the weather, the palette also features shades like stormy grays and blues and sunny, glowing hues throughout. Get more details when you read more.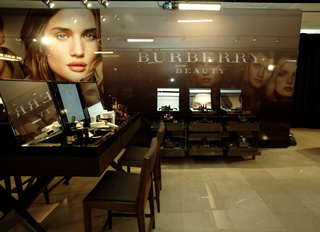 In keeping true to the inspiration, the makeup's outer cartons will mimic that famous trench coat fabric, and the packaging will be imprinted with Burberry's signature plaid. And if you're like me in wondering if spokeswoman Emma Watson — whom I wholeheartedly expected to find backing the endeavor — will be involved with the line, it appears not. "I didn't want it to be about any one specific type or muse or face," Bailey said. While I wish the prices were a bit more reasonable, I'm looking forward to checking (heh) out Burberry's new makeup, even in the already overcrowded world of cosmetics. How about you?