Burberry Lip Mist Review
Burberry Lip Mist Looks Good, Feels Like Real Luxury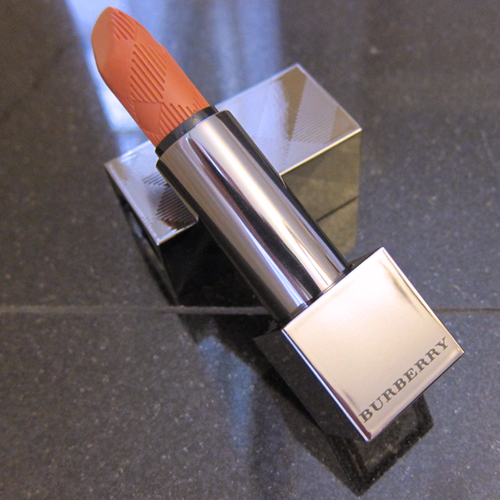 It's rare to encounter a beauty product that actually does make you feel like you're using something luxurious and precious, but Burberry's new Lip Mist ($30) has me fully in its thrall. From the delicate magnetic snap of the cap aligning itself to the elegant shimmy when its tube swivels, designer Christopher Bailey and company have managed to create a product that's rife with sensory detail. Simply put, it's incredibly satisfying to use. And the lipstick that's inside doesn't lack for charm, either. I tried the Lip Mist in Copper, so to see how it wears and get a full review, just keep reading.
When someone tells me that a lipstick costs $30, my typical reaction is, "Go find another lipstick," but if you're a design fiend who treasures packaging and the experience of applying makeup, this may be worth it.
On the product side, the color is semisheer and moist, very much like Dior Addict lipstick. Lip Mist's formula is slightly creamier and less glossy, but otherwise they're comparable products at almost exactly the same price point. The great thing about Lip Mist, especially a light shade like Copper, is that no matter how much pigment you layer on, it never completely loses its transparency. Even with a couple of heavy coats, my lips were still visible through the color.
There are lots of pretty lipsticks out there, but if you're intent on splurging and you want something that feels expensive, all while giving you a natural look, I'd say give Lip Mist a try.