CEW's Carlotta Jacobson Talks Beauty Industry Trends
CEW's Carlotta Jacobson Talks Beauty Industry Trends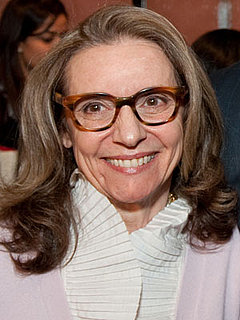 Receiving a CEW Award can catapult a newbie beauty product from obscurity to stardom. Each year, beauty professionals and experts convene to celebrate the best products of the year, voting on their favorites in the process. Last year, products like the Neutrogena Wave Power Cleanser, Lancôme Ôscillation, and Harajuku Lovers Fragrances "G" were just a few that took home the coveted accolades. But who will take home the top honors this year? We'll find out on May 21, when the 2010 winners are announced. In the meantime, I asked Carlotta Jacobson, the president of Cosmetic Executive Women, about her favorites and what we can expect from this year's group of entrants. To find out what Jacobson had to say, just keep reading.
On the most innovative and fun-to-use products this year:
Jacobson says that the eyes have it, noting that there are lots of new lash-enhancing products made to help lengthen and stimulate lashes. Also, there has been a proliferation of products that meld skin care and makeup. "This year, we have foundation that doubles as skin care and sunscreen (such as Lancôme Ôscillation Powerfoundation), and suncare products that are also powders (like the products from Bare Escentuals and Peter Thomas Roth Clinical Skin Care), which also feature a new delivery system for sun care," she said.
On how this year's demonstration was different from previous ones:
Not only has the number of CEW Beauty Award entries increased, but there were more than 550 new products at the product demonstration this year. But that's not all. "Our Indie Beauty Award entries nearly doubled, up to 38 from 20," she said. "This year we have also expanded hair care from two categories to five categories. This led to an increase in hair products entered."
On the biggest trends:
According to Jacobson, "We are seeing more hairstylist-created brands in the both the mass and prestige categories."
"Also, this year there are health/wellness elements in a variety of products, and we see ingredients like soy, vitamin C, and açai across many of the categories," she added.
"Although not new, there will be more interest in them from consumers who are cutting back on their beauty budgets," she said. "For example, there are makeup products that provide skincare benefits and cleansers that address skin damage while also cleaning."
Photo courtesy of CEW