California Finds Toxins in Toxic-Free Nail Polishes
California Inspection Finds Toxins in Nail Polish Labeled Toxic-Free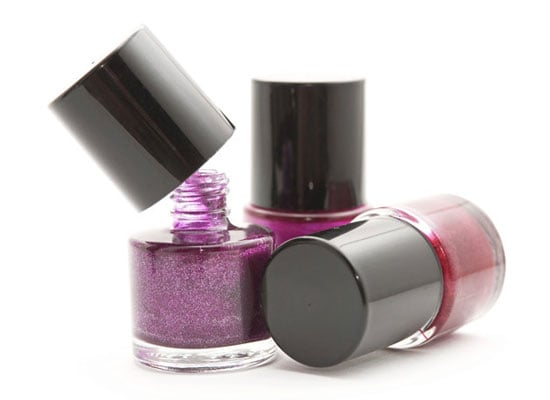 California is throwing down the gauntlet on toxic beauty once again. First it was Brazilian blowouts, and now it's nail polish. The state's Department of Toxic Substances Control announced that some of the lacquers used in California salons are guilty of false advertising. In fact, of the 25 products gathered in the group's recent investigation, 12 claimed to be free of toluene. Ten of these, however, were found to contain the toxic ingredient. In addition, of the seven products that claimed to be completely three-free (void of toluene, dibutyl phthalate, and formaldehyde), five were discovered to have one or more of these dangerous substances.
The problem is, these ingredients have been linked to birth defects, asthma, and developmental disorders when inhaled. "We know there are exposures at salons, both to workers and customers, and we're concerned about potential harm," Karl Palmer of the DTSC told the AP. "Our strategy first and foremost is to shed light on the reality of what's in these products and put this information out to everyone."
The list of culprits includes salon-only brands Sation, Dare to Wear (for which the owner refutes the claim), Chelsea Nail Lacquer, New York Nail Polish, Sunshine Nail Lacquer, Cacie, and Golden Girl. The decision to take legal action against the offenders is up to the California attorney general. The companies would be in violation of Proposition 65, which states that all harmful chemicals must be revealed by the manufacturer with warning signs.