Camellia Oil For Face, Hair, and Body
Why Camellia Oil Is the Latest Buzzed-About Beauty Oil
As POPSUGAR editors, we independently select and write about stuff we love and think you'll like too. If you buy a product we have recommended, we may receive affiliate commission, which in turn supports our work.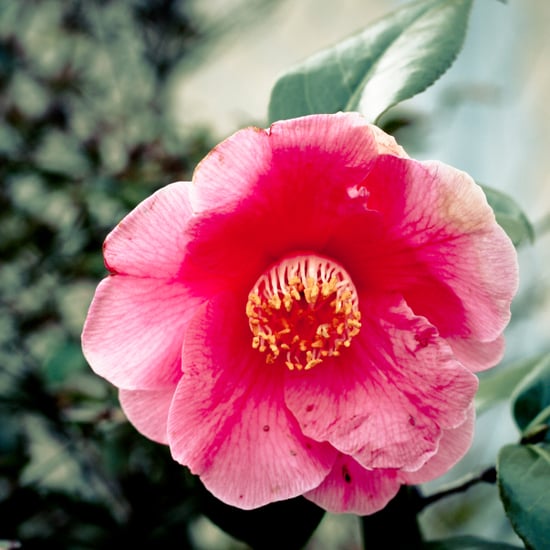 Camellia flowers may be best known as the floral muse of Coco Chanel, but this flower's oil is currently making waves in the beauty arena. "Camellia oil, or tsubaki oil, has been popular in Japan for thousands of years as a cooking oil," explains Vicky Tsai, founder of skin care brand Tatcha. And over time this healthy cooking oil eventually made its way into Japanese women's beauty routines for their skin and hair. While this traditional moisturizer has been around for centuries in Japan, its beautifying benefits are just starting to gain popularity on a global scale. Learn why you should be giving it a try when you read more.
Where it's often sourced: "The best camellia oil comes from one of the islands of Japan called Oshima island," Tsai says. "The oil comes from the nut of the beautiful camellia flower that grows in the dead of Winter. The women who traditionally harvest the oil are famous for their hair that grows down to their feet and glowing skin, and it's because they use the oil from the nut they're harvesting on their skin and hair."
What makes it stand out: Camellia oil easily penetrates skin without clogging pores, nourishing the skin with omega-9 fatty acids, polyphenols, vitamin E, and even plant collagen and proteins. "It's full of essential fatty acids and lipids that are similar to those that you find in your skin, so it doesn't leave a greasy feeling," Tsai says.
You'll love its versatility: Camellia oil does a face and body good, but it's also excellent for your hair. "The top layers of the skin and your hair are made up of a similar protein, keratin," Tsai explains. "So it's wonderful for your hair because you're introducing a lipid structure that the cells recognize. For ages, women in Asia have been putting camellia oil in their hair after they wash it as a leave-in conditioner; the key is just to start from the middle of the hair, down to the ends."
So whether you're new to beauty oils or you're just looking for a multitasking wonder, adding camellia oil to your routine is the perfect choice from head to toe.