Canadian Woman Avoids DUI Thanks to Botox
Here's Why Botox Kept One Woman Out of the Slammer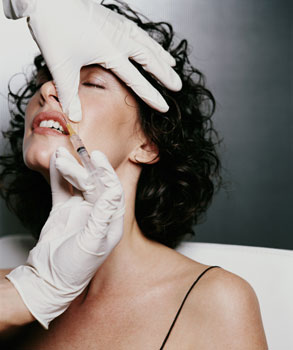 There are a surprising number of different ways Botox is used besides smoothing out wrinkles, and unfortunately, let's add avoiding a potential DUI to the list.
Earlier this year, a Canadian woman, Paddi Anne Moore, was pulled over and asked to take a breathalyzer test. But after four attempts to "blow" into the mechanism, poor Paddi just couldn't do it. Her excuse? While she admitted she had been drinking, recent Botox injections prevented her from being able to pucker up to do the test properly. The officer didn't buy it and charged her anyway.
The charge was recently dismissed by a judge, however, because Moore's doctor was able to provide a written note for her stating that "the physical effects of Botox injections to the upper lip and mouth area is that the patient is unable to purse [her] lips or whistle." What do you think of Moore's defense? Did she get off too easy or is her excuse legit?