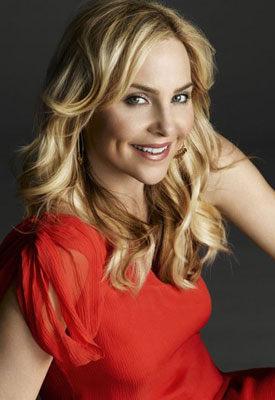 When you have your own line of cosmetics, amazingly clear skin, a makeup and beauty book, you're part of a successful show that's been on the air for eight years, and you have one of the most effervescent personalities around, what's your next logical step? For Carmindy Bowyer of TLC's What Not to Wear, it's a partnership with dietary supplement Glowelle.
"Women always ask me, 'How can I get that healthy-looking glow?' Well, the answer is start from within," she told WWD. While I wasn't such a fan of Nestlé's Glowelle ($28-$89), Carmindy says the results were good enough to make her ditch her bimonthly facials.
Have you tried Glowelle, or would you consider making the Carmindy-endorsed purchase?