Caudalie Vinosource Moisturizer Review
What We're Sweet On: A Customizable Crème
As POPSUGAR editors, we independently select and write about stuff we love and think you'll like too. POPSUGAR has affiliate and advertising partnerships so we get revenue from sharing this content and from your purchase.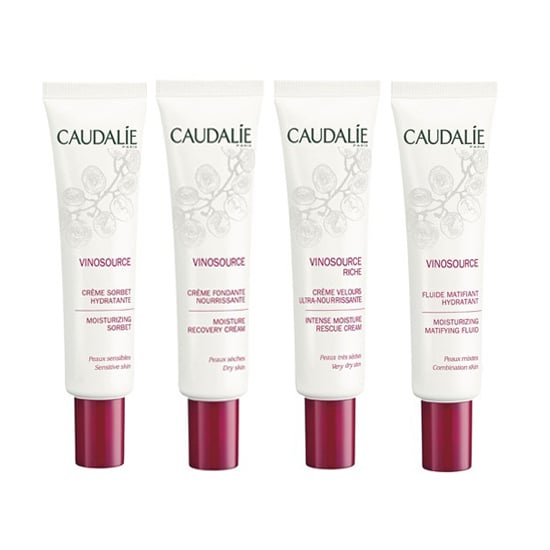 Caudalie was thinking of every woman when releasing its Vinosource range, which includes four different types of moisturizers: very dry, dry, combination, and sensitive. We tried the gel-crème Moisturizing Sorbet ($38) for sensitive skin, which is a lot like putting cucumber-scented whipped cream on your face (and that's a good thing). The lightweight formulation makes it perfect if you have a product-heavy beauty routine, and a pea-sized drop can cover the face and neck.
Rife with nourishing ingredients from grapes, including organic grape water, grape oil, and antioxidant-rich grape seed polyphenols, the the sorbet also contains vinolevure, a tiny molecule that can hold up to 100 times its weight in water. Now, that's moisture! One try and you'll covet this product like a fine vintage wine.