Celebrities With Bob Haircuts | People's Choice Awards 2013
The Lovely Lob at the People's Choice Awards: Who Wore It Best?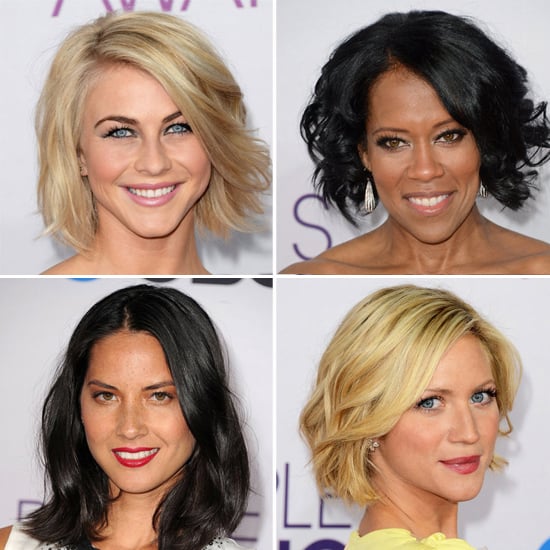 Heads were bobbing on the People's Choice Awards red carpet, and it was all about the hair. It seemed like the lobbed-off bob was the hair choice du jour, and plenty of celebrities were sporting the look. Julianne Hough paired her blond bob with bold brows, and Regina King kept hers coiled in curls. Olivia Munn took her hair back up around her shoulders, while Brittany Snow did hers tousled and tight. All four women opted for different ways to style their shorter cuts, but whose hair did you like best?