Celebrities With Bright Lip Color, Summer 2012
3 Ways to Wear the Fruit-Punch Lipstick Trend This Summer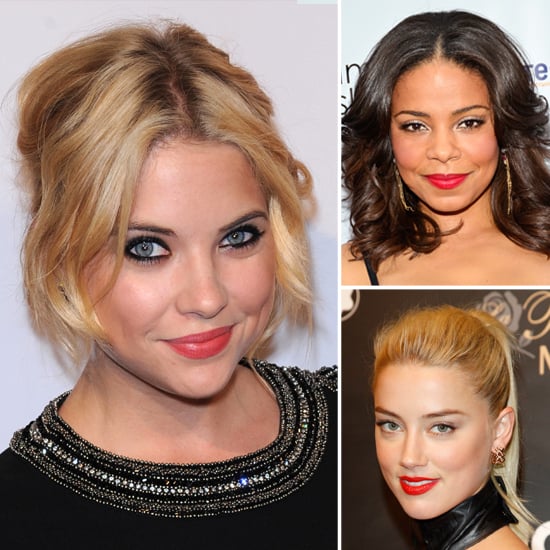 While there are many shades to choose from on the daring end of the color spectrum, this season's hottest lip hue is turning out to be a blazing reddish orange. The only question is this: Which actress will you be taking cues from when sampling the look yourself? Decide how hot you'll go when you read more.
Black top: Ashley Benson's coral-infused orange lip stain provided a nice pop of color against her black frock, and you can apply this principal to your eyes, as well. Just rim the eyes amply with black eyeliner, and watch those coral lips get all the more edgy.
Red hot: Sanaa Lathan opted for a classic, matte red lipstick paired with a frosty champagne shadow and cascading curls. It's the perfect palette to wear when going for a more subdued effect.
Fire alarm: Amber Heard's red-orange lipstick is the best of both looks: daring yet classic. Add an iridescent metallic eye shadow and sleek ponytail for a style that's sure to turn heads.