Celebrities With Bright Red Lipstick
Who Had the Best Scarlet Lipstick This Week?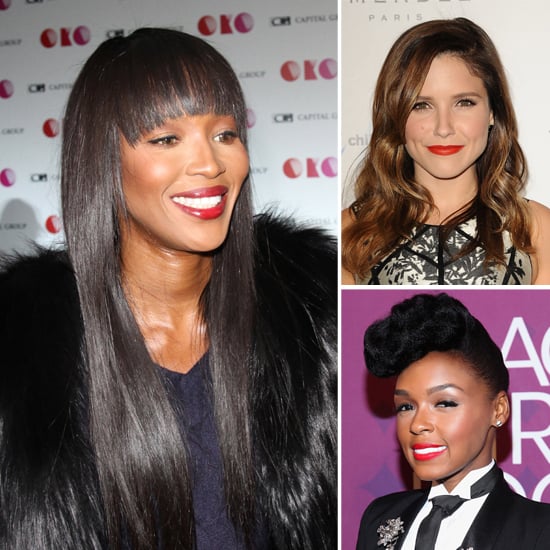 Although red lipstick is always a popular color, it gets a lot more love come Fall. Case in point: these three ladies who were all fans of the shade this week. Naomi Campbell paired her scarlet lipstick with some gloss and heavy bangs, while Sophia Bush opted for a matte shade and soft waves. And Janelle Monáe stunned in her signature vintage look, complete with bright red lipstick. This cherry-red color is always a good choice, but who wore it best this week?