Celebrities Matching Makeup to Their Dresses
Who Matched Her Makeup to Her Dress Best This Week?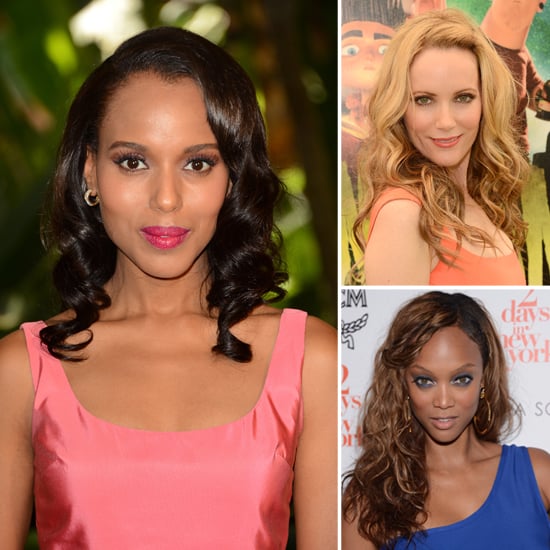 This week, a handful of celebrities stepped out with eye makeup or lipstick looks that matched their dresses, a monochromatic cosmetics trend that's as fresh as it is fun. Kerry Washington coordinated her pretty pink dress with a bold magenta lipstick and a swipe of rose eye shadow. Tyra Banks lined her eyes in sparkly cobalt to mimic her punchy blue ensemble. And Leslie Mann paired her citrus-toned frock with a pale peach lipstick. It was a parade of hot Summer hues for makeup and clothes, but who wore the look best?