Celebrities With Natural Makeup
Fresh Faced: Whose Summer Makeup Had the Most Glow?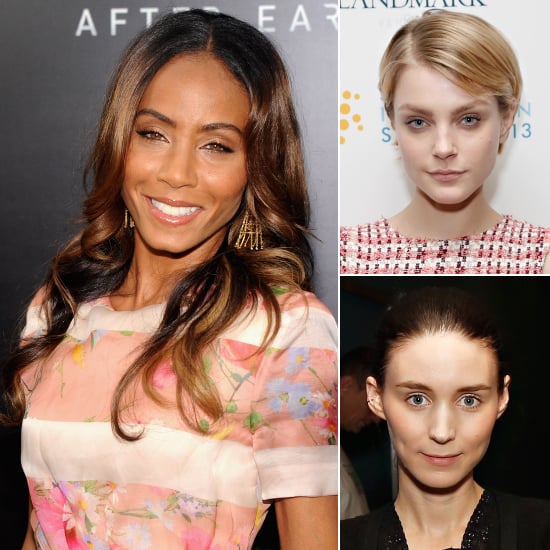 Temperatures are creeping up, which means heavy makeup is bound to start melting down faces, but three celebrities had the right idea this week: fresh-faced skin with a natural glow. Jada Pinkett Smith was positively glowing at the premiere of After Earth, while Jessica Stam opted for dewy skin to match her pretty pink frock. And Rooney Mara stuck to blush and little else at the Social Innovation Summit. This makeup look is perfect for Summer, but who wore it best?