Celebrities With New Hairstyles
What Do You Think of These 5 Stars' Hairstyle Changes?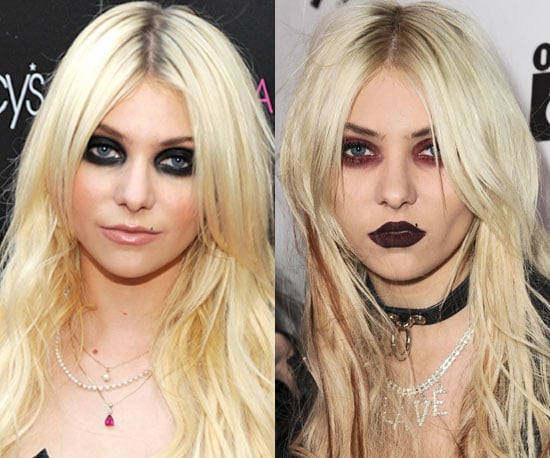 Taylor Momsen's look has been evolving rapidly, to say the least, and last night she premiered new texturized, purple-red streaked hair that complemented her matte plum lipstick and aubergine greasepaint eye makeup. The style's extremely reminiscent of Christina Aguilera during her "Dirrty" phase, but do you think the new look works on Taylor?