Celebrities With Purple Lipstick | Poll
Adorably Aubergine: Whose Purple Lips Did You Dig This Week?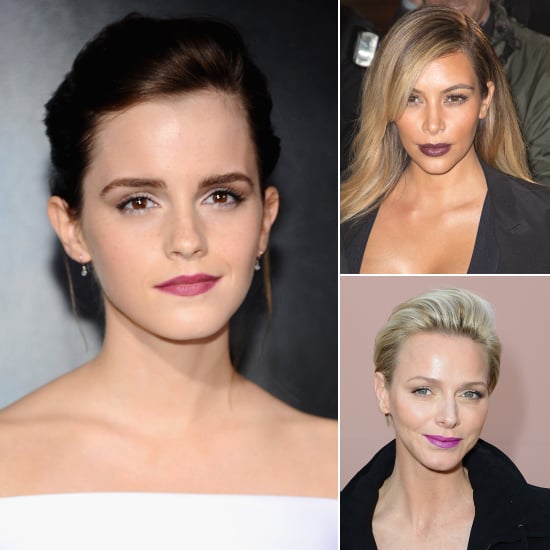 Fall is officially here, which means the deeper hues are coming out of makeup bags. Don't believe us? Three separate celebrities were seen sporting varying shades of purple across their lips this week. Emma Watson opted for a berry hue, while Kim Kardashian swept a deep wine shade across her lips. And Princess Charlene of Monaco went for an edgy shade of bright grape at Paris Fashion Week. All three were different, but completely gorgeous. Whose did you like best?