Celebrities With Side-Swept Curls
Whose Side-Swept Curls Do You Like Best?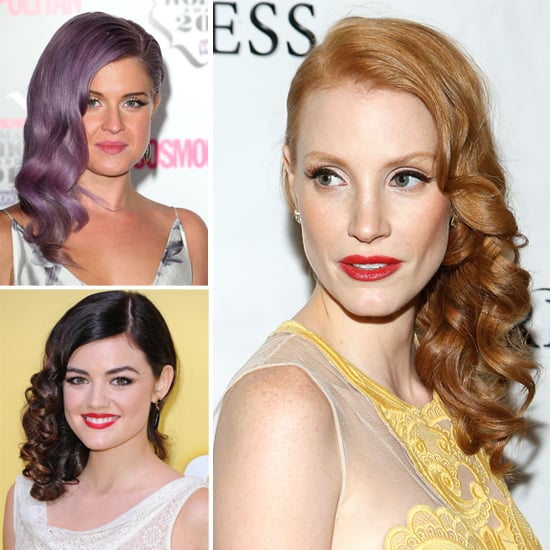 Like something out of a Hollywood movie from yesteryear, three celebrities stepped out this week with delicately cascading, side-swept curls. Jessica Chastain stunned at the opening night of her play The Heiress with her fiery red hair done in tight waves. Kelly Osbourne wore her lavender locks in a looser, wavier version of the style, while Lucy Hale went for full, bouncy curls at the Country Music Association Awards. Each star put her own spin on the vintage-inspired coif, but if you had to choose, who did it best?