Celebrities in Sleek Buns
Who Had the Best Dressy Bun This Week?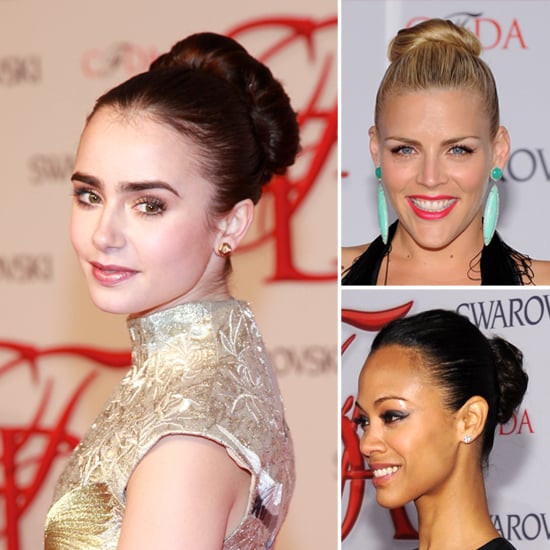 We've seen a variety of undone topknots this season, but this week, it was all about the polished bun. While sleeker than its laid-back cousin, the pristine pin-up is just as cool, especially since it can be positioned in a variety of ways. Lily Collins, for example, wore the chic style in a voluminous puff that spanned from the crown to the occipital bone, while Zoe Saldana situated hers somewhere in between. Busy Philipps moved her bun closer to the face, though, so that it peeked out straight from the top. All three looks are as classy as they come, but which one gets your vote in this week's poll?