Celebrities Wearing Braided Updos
Who Had the Best Braided Updo This Week?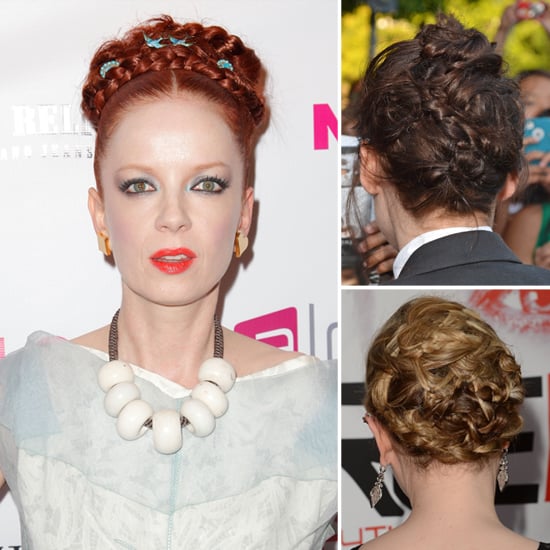 Stylists are always coming up with new ways for their star clients to wear braids, and this week there were plenty of creative adaptations on the popular look. Shirley Manson of Garbage fame put her own unique spin on a headband braid updo, incorporating blue bird pins front and center. Kristen Stewart and Anna Paquin, on the other hand, both chose to showcase their plaits in the back. Kristen went for a punk-rock element by braiding around a mohawk base, while Anna opted for a network of woven strands amalgamated throughout. All impress, but which one is best?