Celebrities Wearing Brick-Red Lipstick
Whose Brick-Red Lipstick Do You Prefer?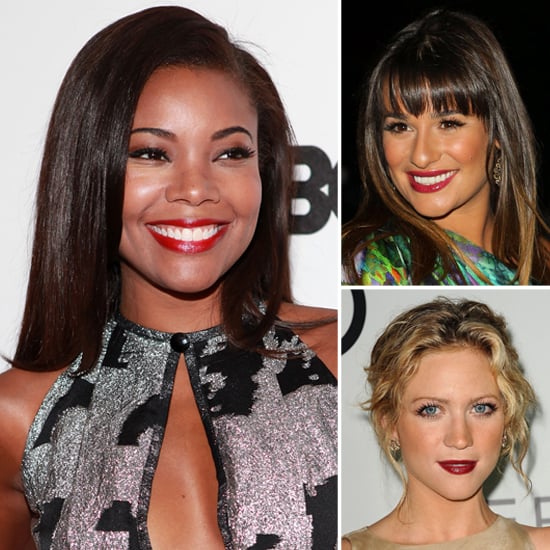 Celebrities were hitting the brick this week in the most beautiful ways, stepping out with the hot-for-Fall hue on their lips. Gabrielle Union swiped on a satiny version of the shade, while Lea Michele hosted a party with a crimson smile. And Brittany Snow was the most daring of them all, opting for a deeper color that provided a stunning contrast to her blond hair. Red is always a classic, but this brick tone is a step above. So who wore it best?