Celebrities Wearing Downton Abbey Updos
Who Had the Best Downton Abbey-Style Updo?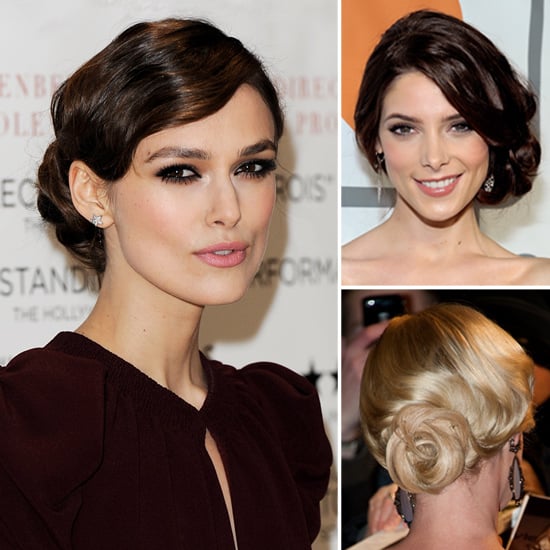 Everything old is new again, and with the wildly popular success of Downton Abbey, there seems to be a rising interest in King George V-era beauty. Keira Knightley, a Brit herself, looked absolutely stunning earlier this week, donning a shiny, wavy chignon at the Dangerous Method premiere, while Ashley Greene did her own take on the century-old trend, sporting a voluminous, tossed-to-the side look. And although short styles weren't quite en vogue back in the 1910s, Katherine Heigl still managed to achieve a stylishly upper-crust coiffure by wearing her chin-length bob in a loose, twisted bun. All styles are swoon-worthy enough to bring out the smelling salts, but which one has you politely clapping the hardest?