Celebrities Wearing Dramatic Makeup
High Contrast: Whose Shadow and Lipstick Pairing Do You Prefer?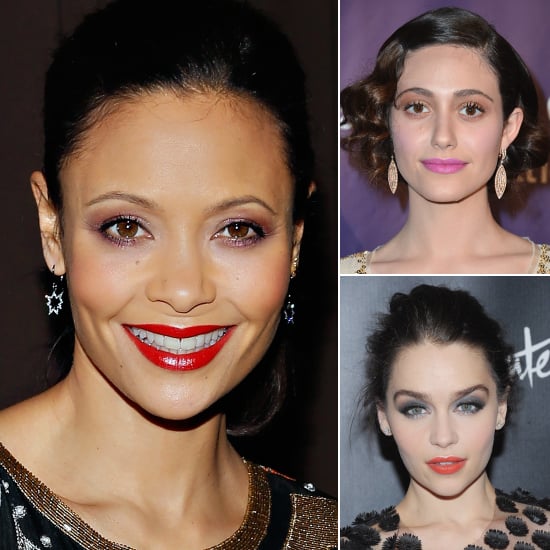 The standard rule of eye shadow and lipstick pairings is balance: downplay one feature and focus on another. But this week, three leading ladies chose to buck that idea, opting for bold shadows paired with bright lipstick hues. Thandie Newton paired a crimson lip with sparkling berry eye shadow, while Emmy Rossum went for coral eye shadow and bubblegum-pink lips. And for the premiere of her new play Breakfast at Tiffany's, Emilia Clarke wore smoky bluish gray shadow on her eyes with tangerine color on her lips. This bold makeup look is definitely a head-turner, but whose look do you like best?