Celebrities Wearing Hair Accessories
Party Perfect: Who Had the Best Holiday Hair Accessory?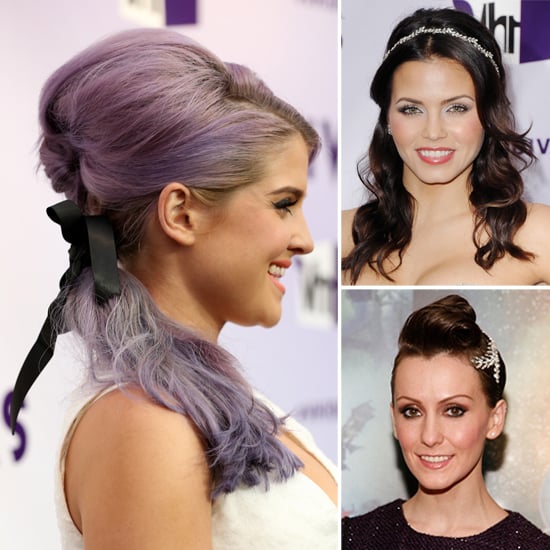 Hear those sleigh bells ringing? The holidays are all about amped-up hair accessories, and celebrities showed us their finest ways to get all decked out. Kelly Osbourne paired her vintage bouffant with a slick black bow, while mom-to-be Jenna Dewan-Tatum sported a delicate crystal headband. And Cirque de Soleil performer Erica Linz accented her pompadour updo with a sparkly barrette. With so many ways to dress up your hair, it seems ribbons and sparkles make the best accessories. But who wore it best?