Celebrities Wearing Hot Pink Lipstick
Who Had the Hottest Hot Pink Lipstick Look This Week?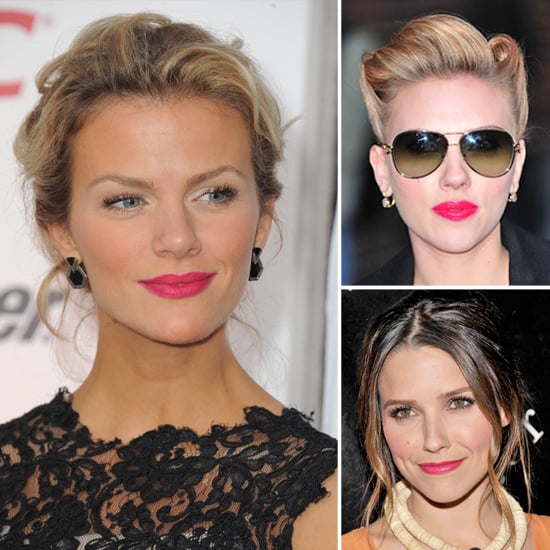 Forget the ubiquitous smoky eye and neutral lipstick combination; stars are really amping up their lip color choices this season. Last week we saw plenty of glamour with retro-inspired red lips, and this week, a new batch of celebrities took it up a few notches with bright, bold fuchsia-pink shades. While Scarlett Johansson went for a high-shine finish, Brooklyn Decker and Sophia Bush chose creamier versions. It's a fun, festive shade that's perfect for the jovial season, but if you had to pick your favorite, whose hot pink was the hottest?