Celebrities Wearing Orange-Pink Lipstick
Who Had the Prettiest Fruit Punch Lip Color This Week?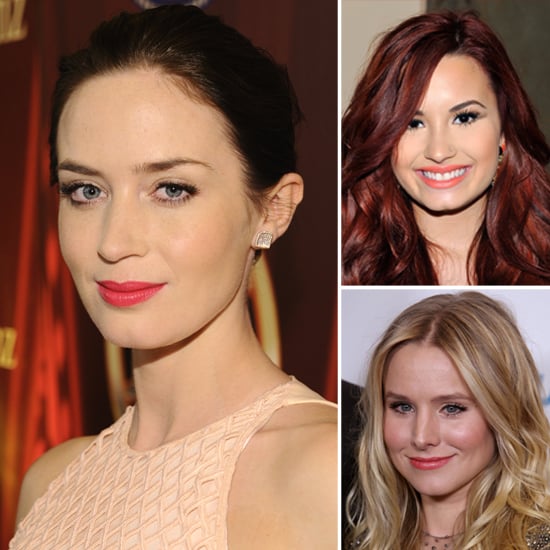 Statement lipstick may well be the most popular celebrity look we've seen emerge in the past month, with Hollywood dames wearing everything from classic red to neon pink. This week, several lovely ladies decided to give pretty orange-pink hues a try. Emily Blunt went with a glossy poppy pink that contrasted nicely against her powdery gown, while Demi Lovato wore a creamier shade with plenty of orange thrown in to accentuate her dark auburn hair. And Kristen Bell took things in a slightly different direction with a shimmery, semisheer shade that was soft but eye catching. They're all red-carpet winners in our book, but which lipstick do you love best?