Celebrities Wearing Purple Lipstick
Plum Perfect: Whose Purple Lipstick Did You Like Best?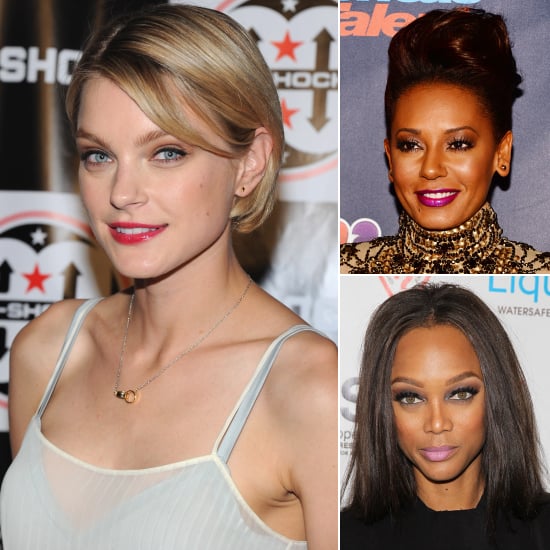 Even though we haven't even hit Labor Day just yet, celebrities are already opting for Fall hues with their makeup. Need proof? Three celebrities opted for varying shades of purple on their lips this week. Jessica Stam went full-on berry, while Melanie Brown took on a brighter purple shade. And Tyra Banks kept things delicate with a matte lavender hue. All three ladies chose different shades of violet, but whose did you like best?