Celebrities Wearing Red Lipstick 2013
'Tis Red Lipstick Season: Which Star Pulled It Off Best?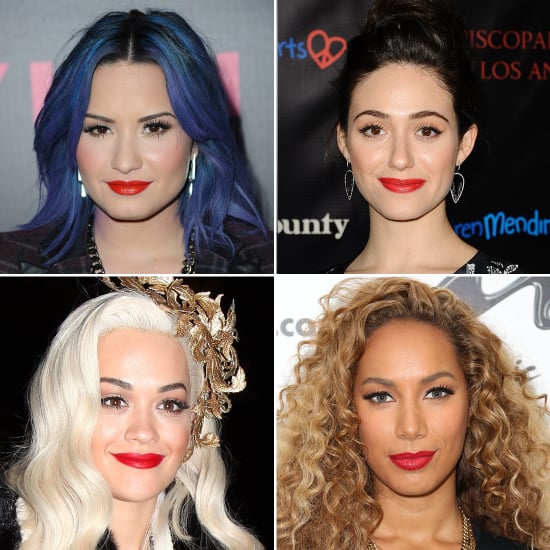 Celebrities were out this week to remind us that this is the season for red lipstick. Demi Lovato paired her crimson shade with her jewel-toned hair, while Emmy Rossum went glamorous with red lips and a high bun. We couldn't stop staring at Rita Ora's headpiece-and-red-lipstick combination . . . or Leona Lewis's curly mane with her scarlet hue. All four of these ladies were getting us in the holiday spirit with their lipstick colors, but whose look did you like best?