Celebrities Wearing Red Lipstick | Pictures
Red, She Said: Whose Crimson Hue Rocked It Best This Week?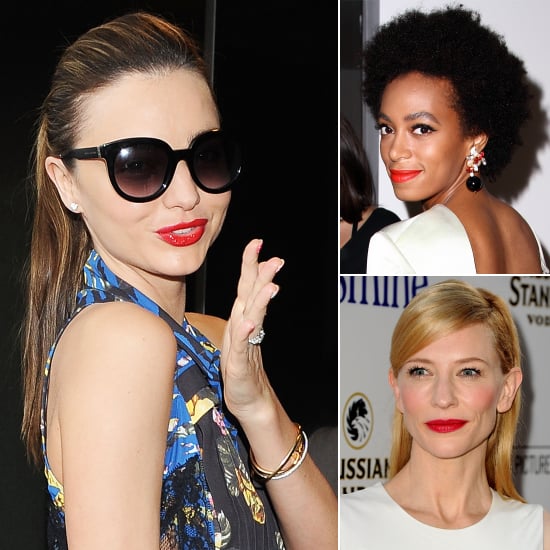 Red lipstick is, of course, a makeup classic, and a bevy of celebrities showed off how to wear it this week. Miranda Kerr paired hers with black sunglasses and a ponytail, while Solange Knowles wore hers while showing off her back-to-natural Afro. And Cate Blanchett went full-on vintage with a crimson pout and a vaguely '60s-inspired hairstyle. Three ladies, three shades, but whose look was best?