Celebrities Wearing Watermelon Pink Lipstick
Who Wore Watermelon Lipstick Best?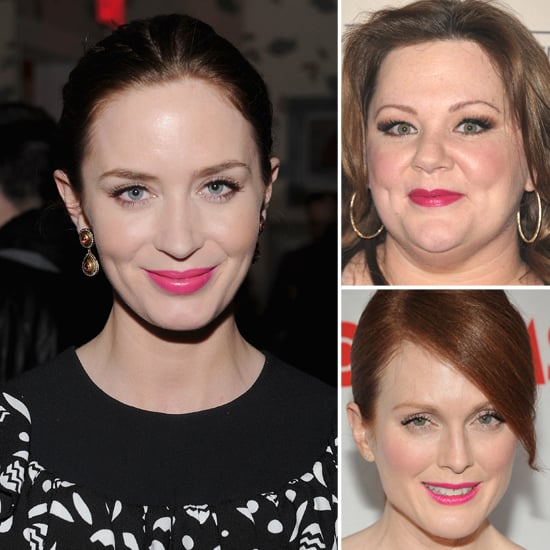 Fruity, bright pink lipstick is one of the year's biggest red carpet trends so far, with celebrities opting for every shade from bubblegum to cranberry. This week, three stars stepped out in equally vivid shades of mid-tone watermelon pink. First up: Emily Blunt, whose glossy lipstick was offset by understated hair and makeup. Then we have Julianne Moore, who wore an almost-matte stain and complemented it with a swoop of her beautiful copper hair. And last but not least, Bridesmaids star Melissa McCarthy wore a slightly deeper shade and added plenty of false lashes and soft, pretty curls. They all looked great, but which of these looks do you think wins out?