Celebrities Who Use the Harry Josh Blow Dryer
What Guy Has Miranda Kerr and Gisele Bündchen Heated Up?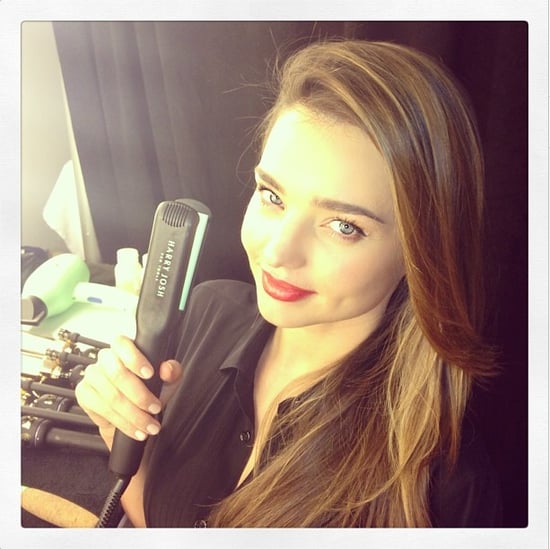 If you've been reading our site recently, you've probably come to realize that we're fairly obsessed with Harry Josh. Whether it's his Pro Tools Pro Dryer ($250) or his Ceramic Styling Iron ($200), Josh has been gaining quite a serious following when it comes to his tools. But it's not just us . . . a bevy of celebrities like Miranda Kerr (above) have been taking to Instagram to snap their support and adoration. Don't believe us? Just scroll on to see the famous faces who are using Harry Josh tools too!
Gisele Bündchen
Ashley Olsen
See more celebrities posing with their tools after the jump!
Helena Christensen
Karlie Kloss
Hilary Rhoda
Rose Byrne
Karolina Kurkova
Behati Prinsloo
Ellen Pompeo
Emily DiDonato