Celebrity Blondes at the 2012 CMT Awards
Blonde Royale: Who Had the Best Blond Style at the CMT Awards?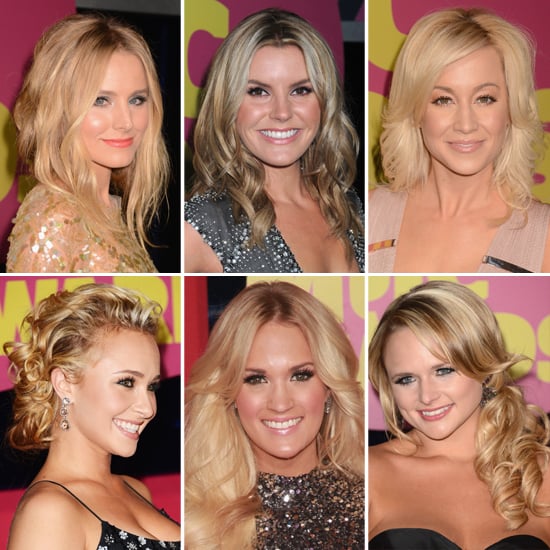 Last night's CMT Awards proved to be the battle of the blondes, and there were a variety of styles to highlight the following stars' flaxen coiffures. In terms of updos, Kristen Bell wore her long blond waves in a tousled, pin-up bob, while Hayden Panettiere's featured mounds of curls. Grace Potter, Carrie Underwood, and Kellie Pickler all showed off their color by wearing their strands down in free-flowing loose waves. And finally, Miranda Lambert opted to stay on trend with a chic side ponytail. It's obvious these country girls like to keep their hair color light and bright, but who won the blonde bombshell award in your view?