Celebrity Hairstyle Changes
What Do You Think of These 5 Stars' Style Changes?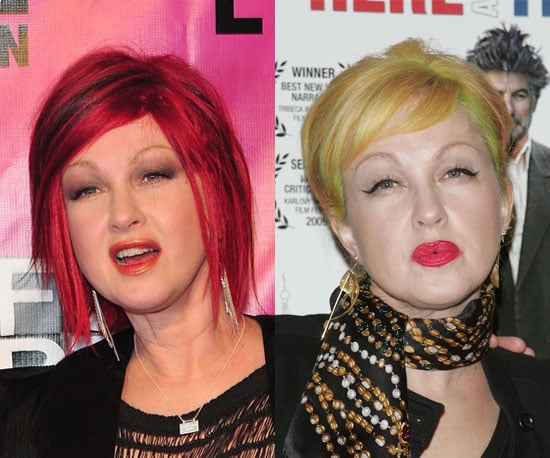 Cyndi is known for her out-there hair, so it's not that unusual for the songstress to be seen switching up her hair color multiple times over the course of a short period of time. Earlier this month, Cyndi debuted this shocking pink hair color — which the majority of you loved — and just last week, she showed up at a premiere sporting this yellow and green style. What's your favorite shade?