Celebrities love a good manicure, and they aren't afraid to show off their nails on our favorite photo app, Instagram. From Kerry Washington's remastered french style to Drew Barrymore [1]'s pretty polka dots, stars are fueling our nail-art obsession and giving us serious envy. Scroll through to see all the amazing manicures, and don't forget to keep up with our editors by following POPSUGAR Beauty on Instagram [2]!
Source: Instagram [3]
Zooey Deschanel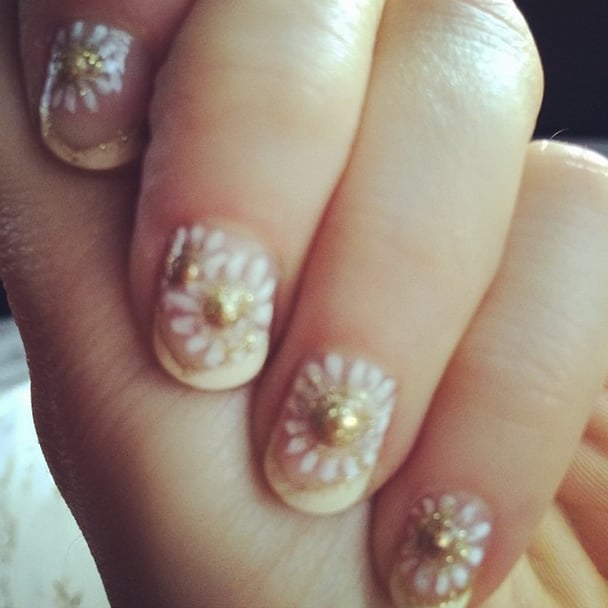 Zooey is known for her girlie-retro style, so were weren't surprised when she picked this pretty petal mani for the Golden Globes back in January. We're betting DIY [4] fiends will be re-creating it for Spring soirees.
Source: Instagram user zooeydeschanel [5]
Lupita Nyong'o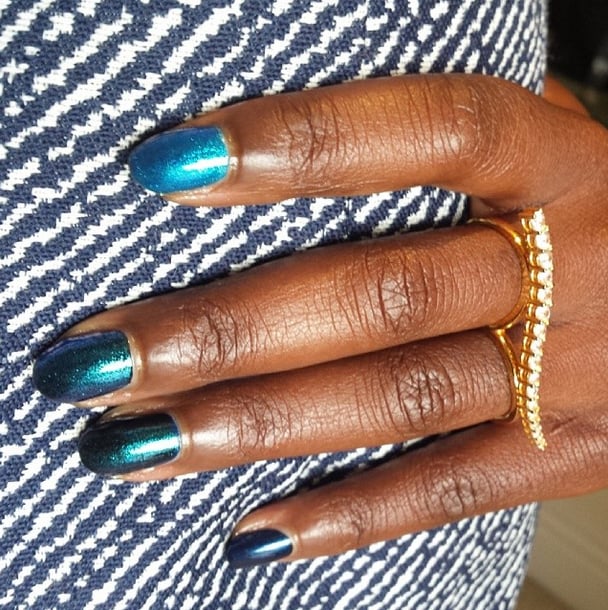 Lupita always shares pictures of her amazing bright manicures, but this stunning ombré style is one of our favorites. We'll say it again: no one wears color like the Oscar winner [6].
Source: Instagram user lupitanyongo [7]
Margot Robbie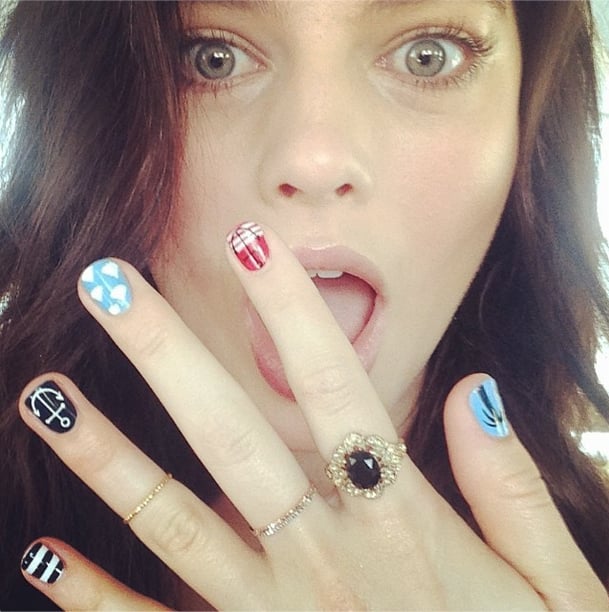 Nautical nail art helped Margot get in the mood for a beach vacation. We hope it gives you some fun ideas for Memorial Day weekend!
Source: Instagram user margotrobbie [8]
Demi Lovato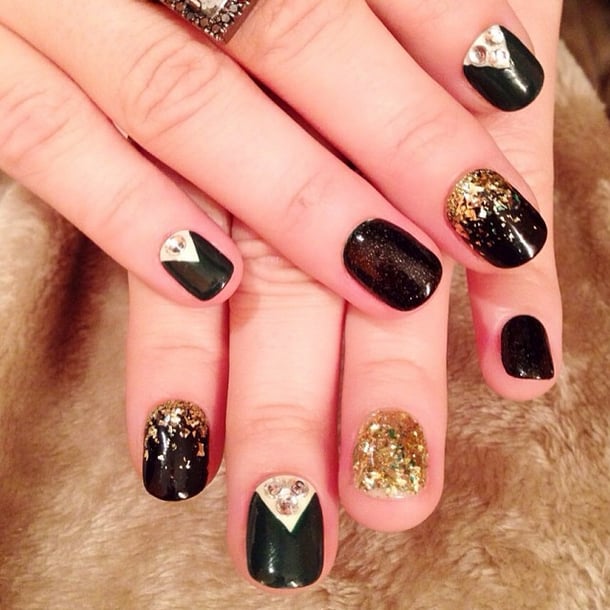 These edgy black and gold nails fall right in line with Demi's rock-star style. Try rocking gold, black, and white for your next music festival.
Source: Instagram user ddlovato [9]
Emmy Rossum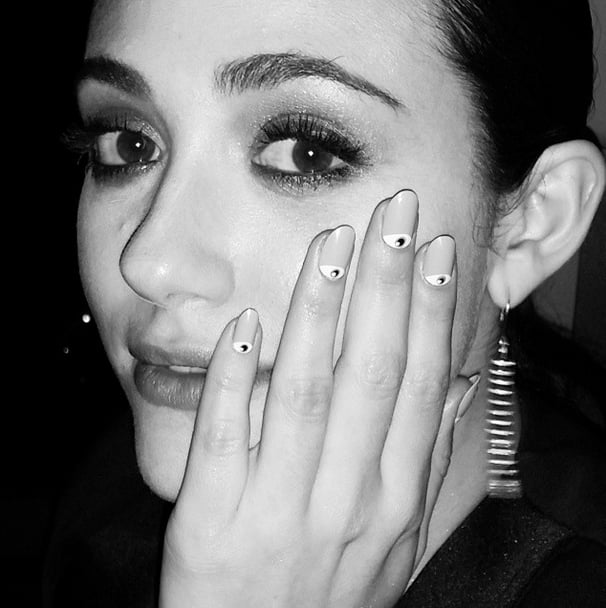 Emmy paired dark, sultry eye makeup with an of-the-moment evil eye manicure created by Butter London nail artist Katie Jane Hughes.
Source: Instagram user emmyrossum [10]
Katy Perry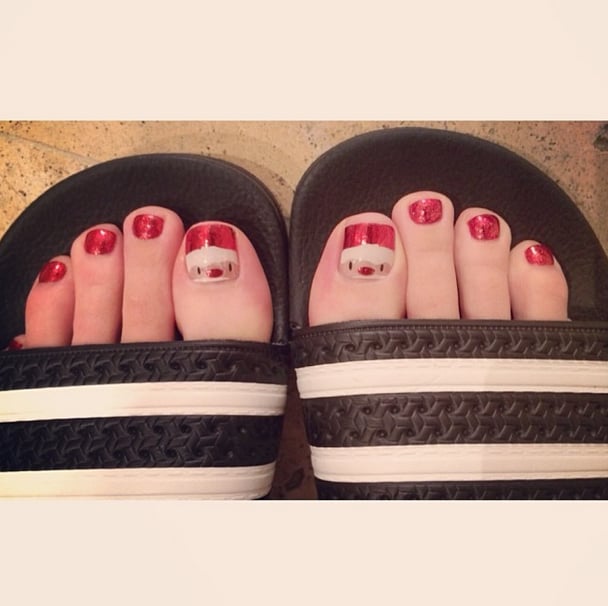 This fun Holiday pedicure is a perfect example of Katy's superbold beauty choices. And while Christmas is far, far away, doing nail art on your toes is a sign that you're a true manicure maven.
Source: Instagram user katyperry [11]
Lea Michele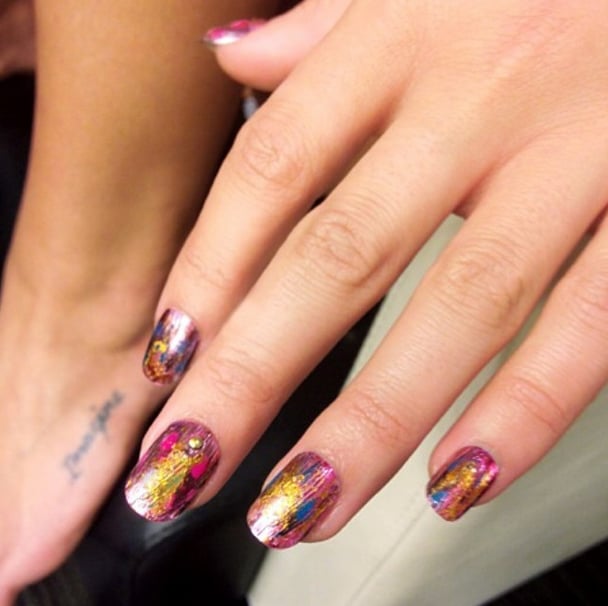 Lea may be best known for her amazing long locks, but this foiled manicure is proof she's an all-around beauty star. Follow her Instagram for sneak peeks of her looks when she's on set for magazine and music video shoots.
Source: Instagram user msleamichele [12]
Alessandra Ambrosio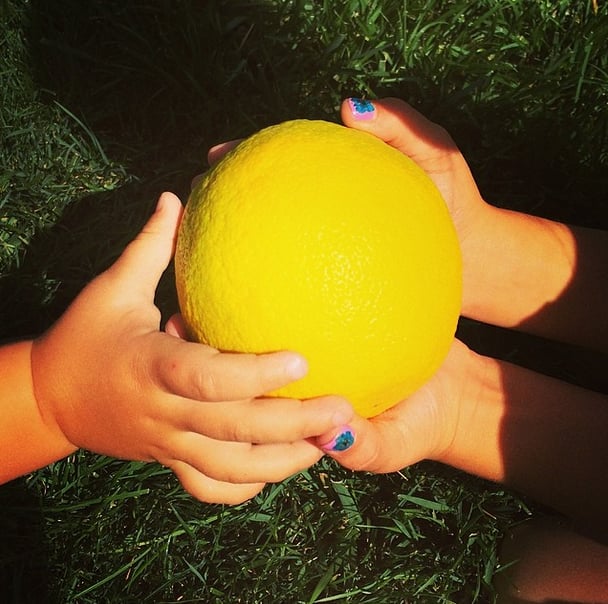 Alessandra's Earth Day manicure is the perfect look for this flower child.
Source: Instagram user alessandraambrosio [13]
Beyoncé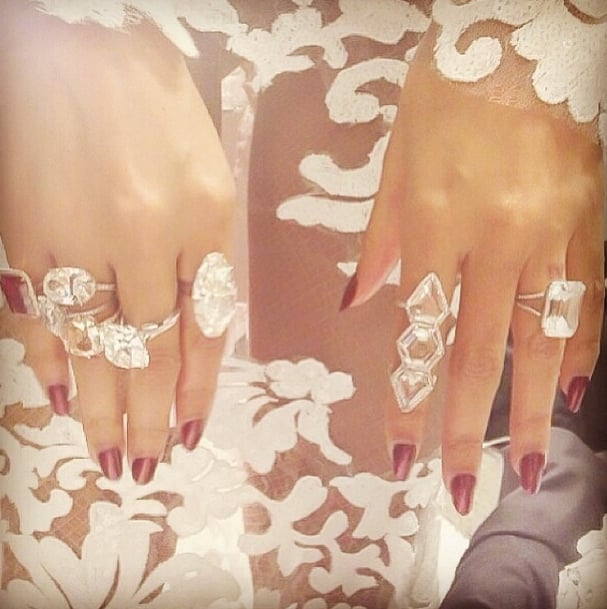 What's fiercer than Beyoncé's major bling? Her dark and moody red manicure. Only the most glamorous looks from Queen Bey.
Source: Instagram user beyonce [14]
Emma Roberts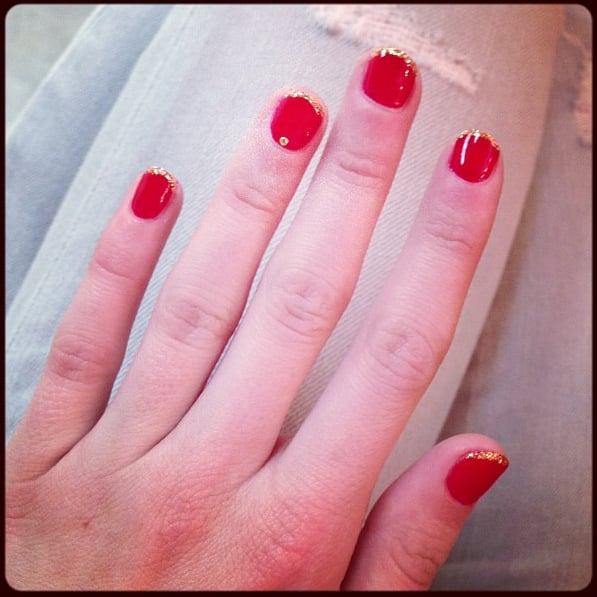 Emma shows how easy nail art can be by putting a youthful spin on the french manicure — just add some sparkle to the tips. Done and done!
Source: Instagram user emmaroberts6 [15]
Ashley Benson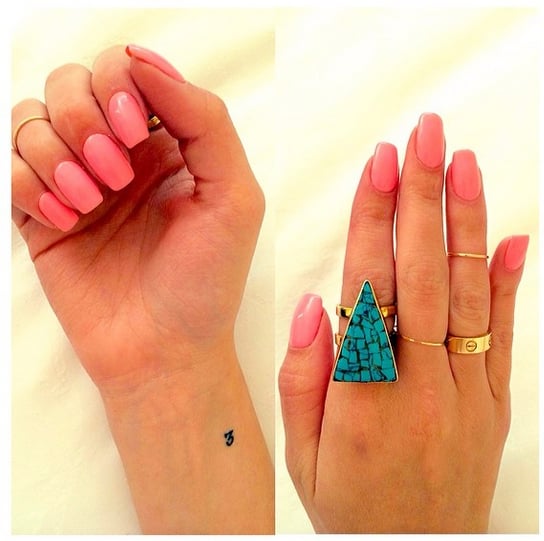 Cool-girl Ashley paired her neon pink manicure with piled-on jewelry. So blogger chic of her, no?
Source: Instagram user itsashbenzo [16]
Mindy Kaling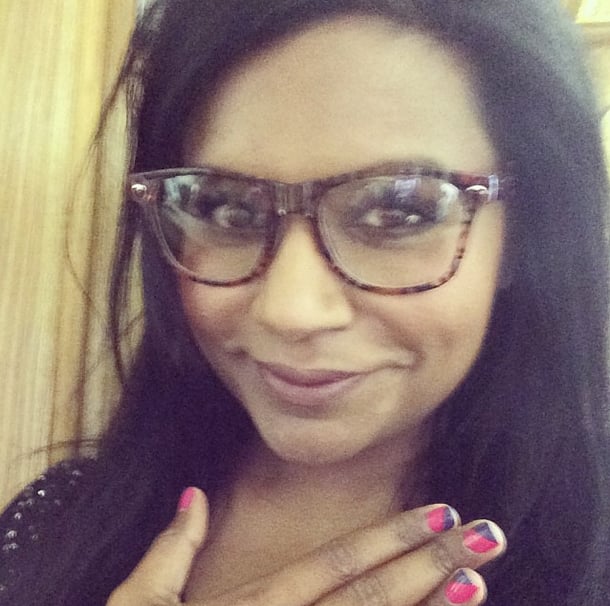 Mindy isn't shy, and neither are her nails. This pink and purple colorblock look is fun and flirty.
Source: Instagram user mindykaling [17]
Camilla Belle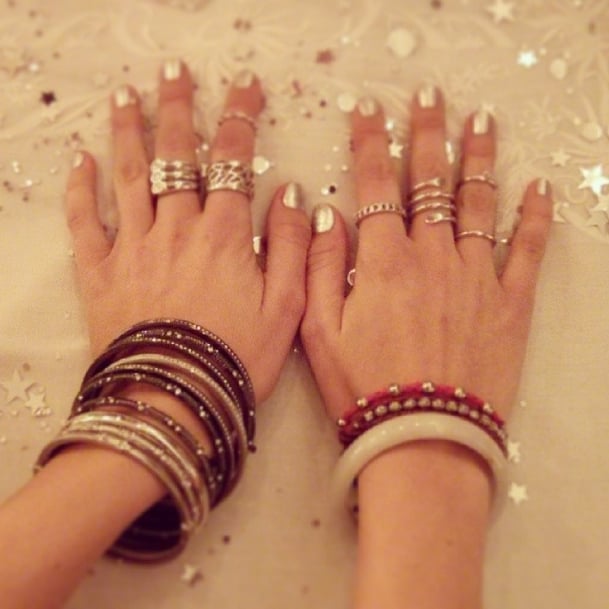 A gilded manicure is right in line with Camilla's Old Hollywood style.
Source: Instagram user camillabelle [18]
Drew Barrymore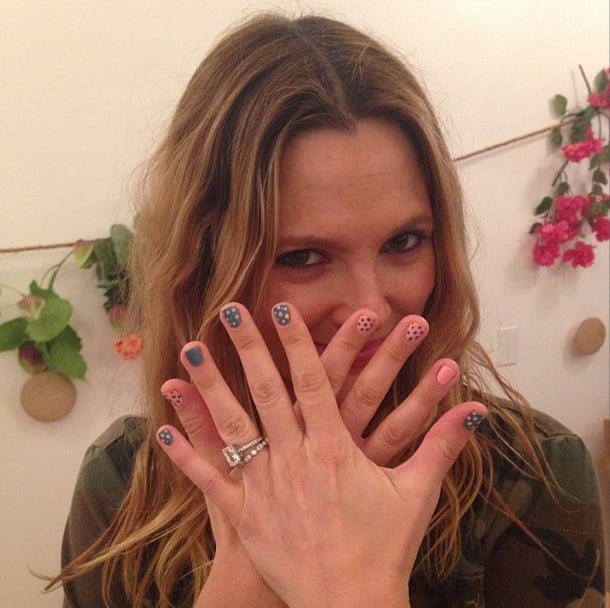 The best part of Drew's polka-dot manicure is that the polish is part of her own beauty line.
Source: Instagram user drewbarrymore [19]
Kelly Osbourne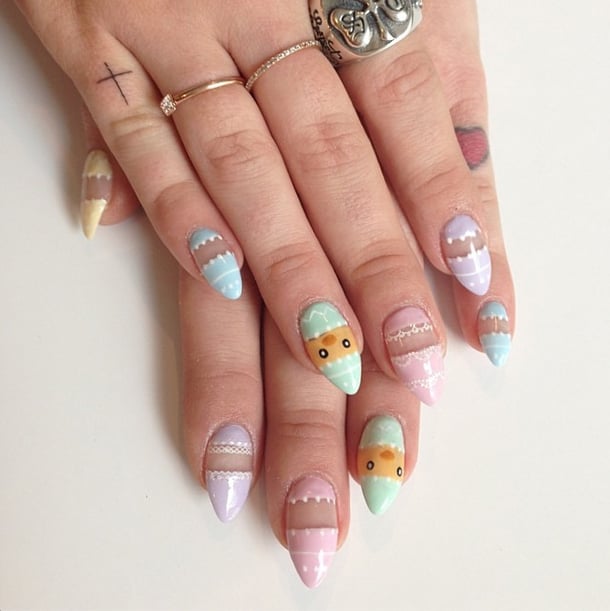 Not only does Kelly have standout hair, but her nails never disappoint. We loved her recent, festive Easter manicure.
Source: Instagram user kellyosbourne [20]
Hailee Steinfeld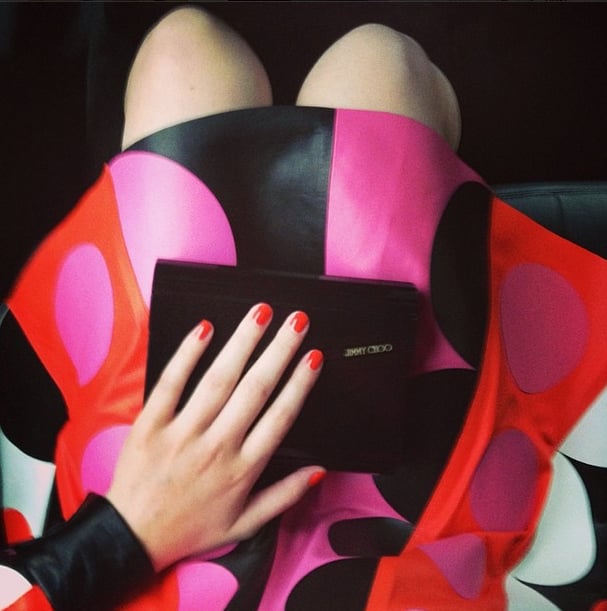 The young Hollywood darling picked a bold red manicure to match her colorful dress.
Source: Instagram user haileesteinfeld [21]
Kerry Washington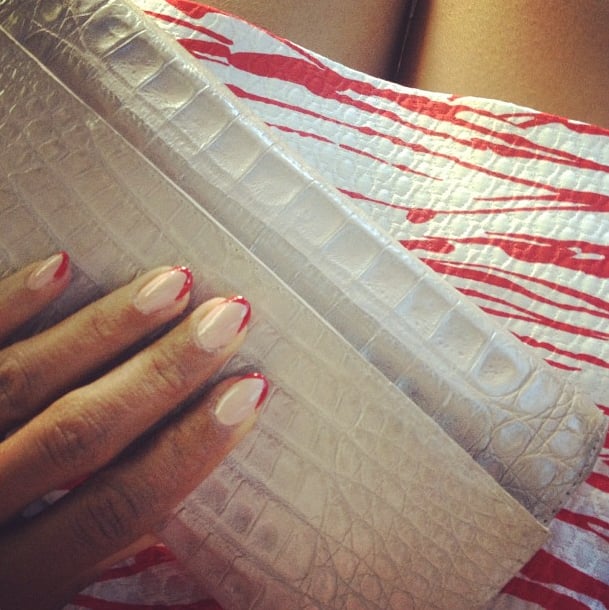 This updated french manicure is both elegant and edgy — just like Kerry's red carpet choices.
Source: Instagram user kerrywashington [22]
Jessica Alba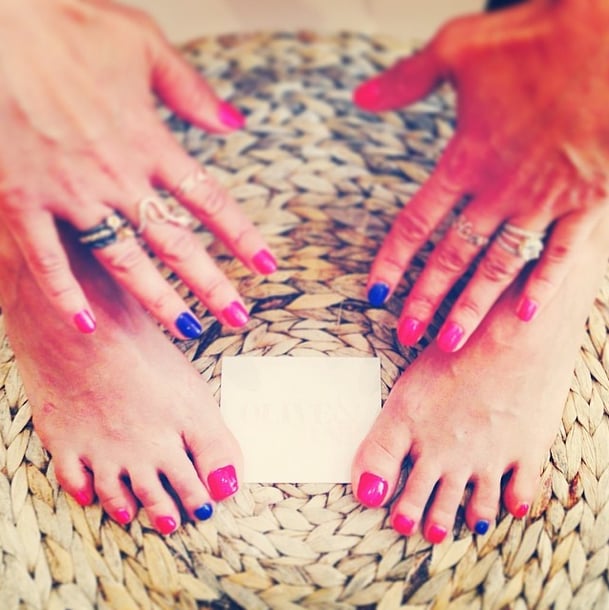 Though Jessica's beauty look is usually low-key, the busy mom picked a colorful combo for her mani and pedi. Even hot mamas [23] can get in on the nail fun!
Source: Instagram user jessicaalba [24]
Nicole Richie
Nicole is always ahead of the trend, like her 2013 Met Gala manicure that showed off a long talon shape.
Source: Instagram user nicolerichie [25]
Lauren Conrad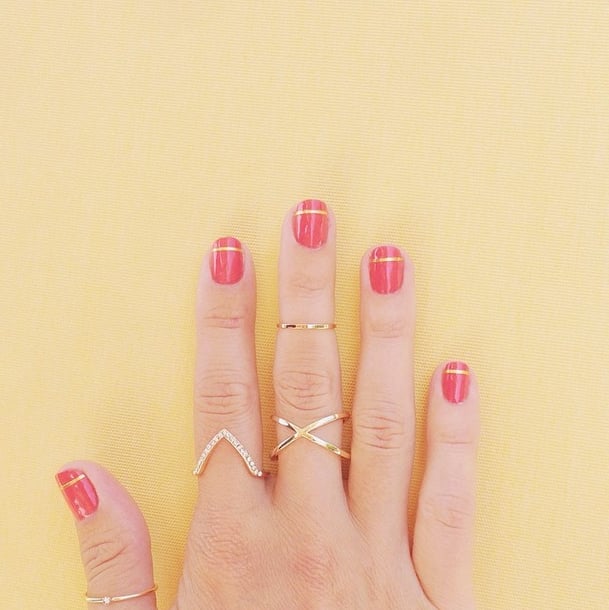 We always know LC will give us a true DIY [26] option. This simple, understated nail art was no exception — plus, it's work appropriate.
Source: Instagram user laurenconrad [27]
Taylor Swift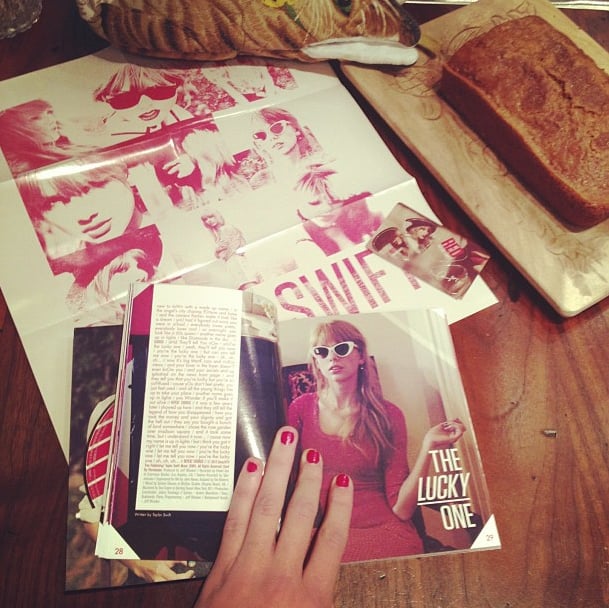 Taylor matched her manicure to her album art. We know, we know, red is her color. Source: Instagram user taylorswift [28]