We know you have a list of your favorite beauty blogs bookmarked (ahem), but these star-approved sites should be added to that tab. After all, it's the red carpet regulars who have the most exclusive access to new brands and top professionals in the industry. From Lauren Conrad [1]'s photo-centric site, The Beauty Department, to Gwyneth Paltrow [2]'s organic-minded Goop, we've rounded up our 10 favorites. Warning: this grouping is definitely NSFW because you're bound to get distracted while you browse these URLs.
Source: Getty [3]
Shay Mitchell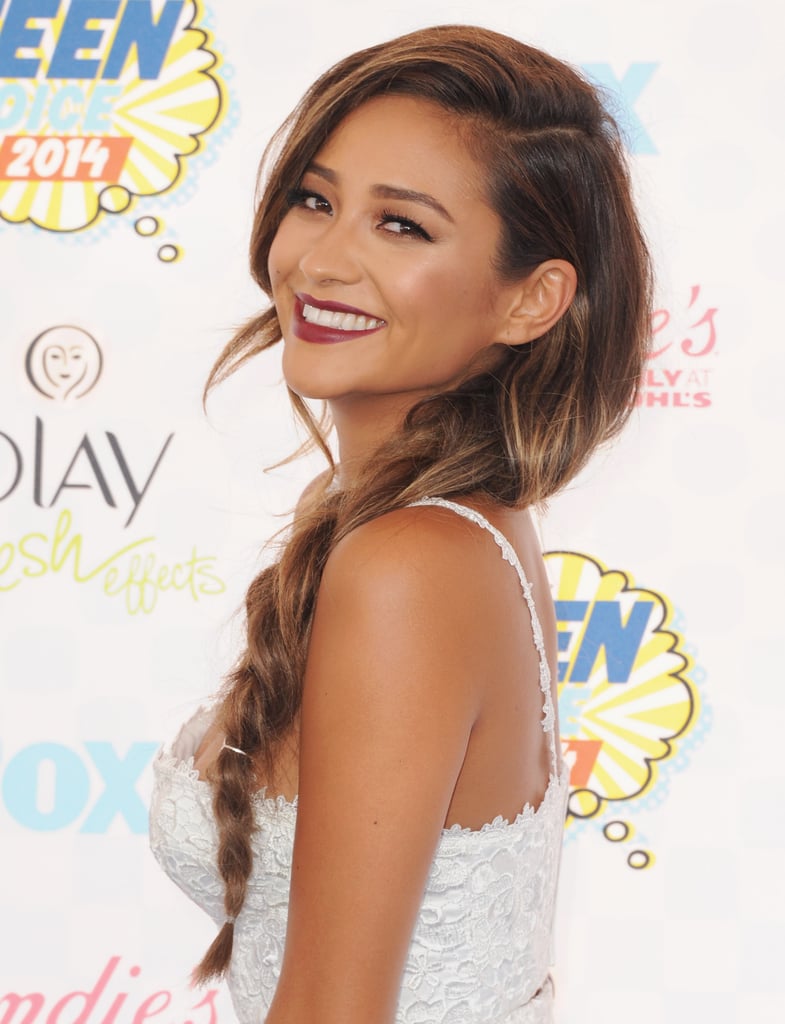 Site: Amore & Vita [4]
What to expect: This site's name means Love and Life in Italian, and you can find posts on a variety of topics from fashion to food (and beauty, of course). The Pretty Little Liars actress offers nail art and product recommendations with the help of her best friend Michaela Blaney.
Amore & Vita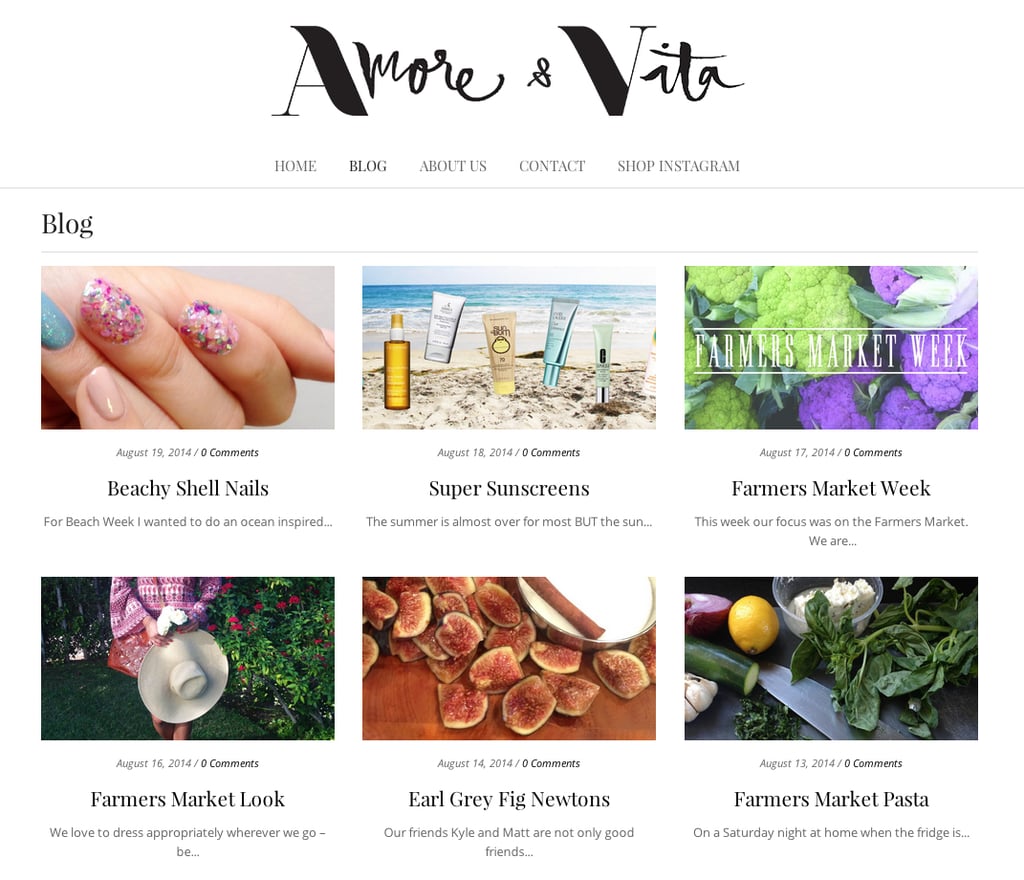 Lauren Conrad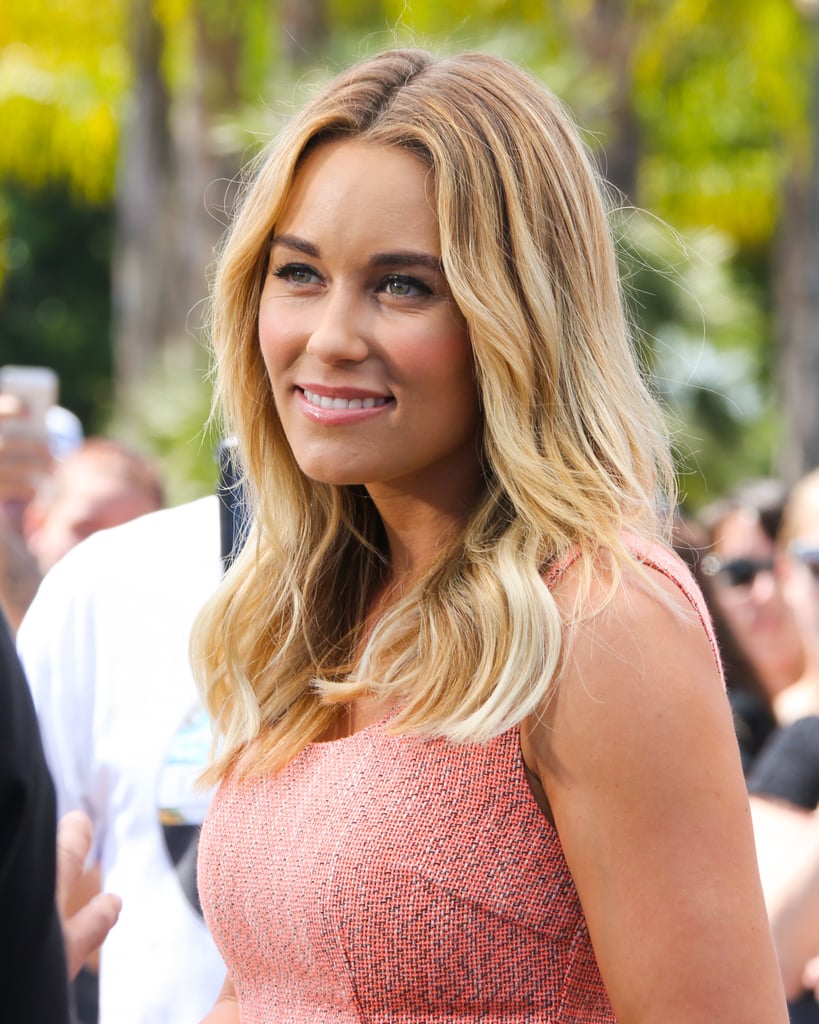 Site: The Beauty Department [5]
What to expect: Lauren picked the brains of her makeup artist and hairstylist to create this much-loved beauty destination. Expect how-to tutorials and gorgeous photography to inspire your next weekend DIY [6].
The Beauty Department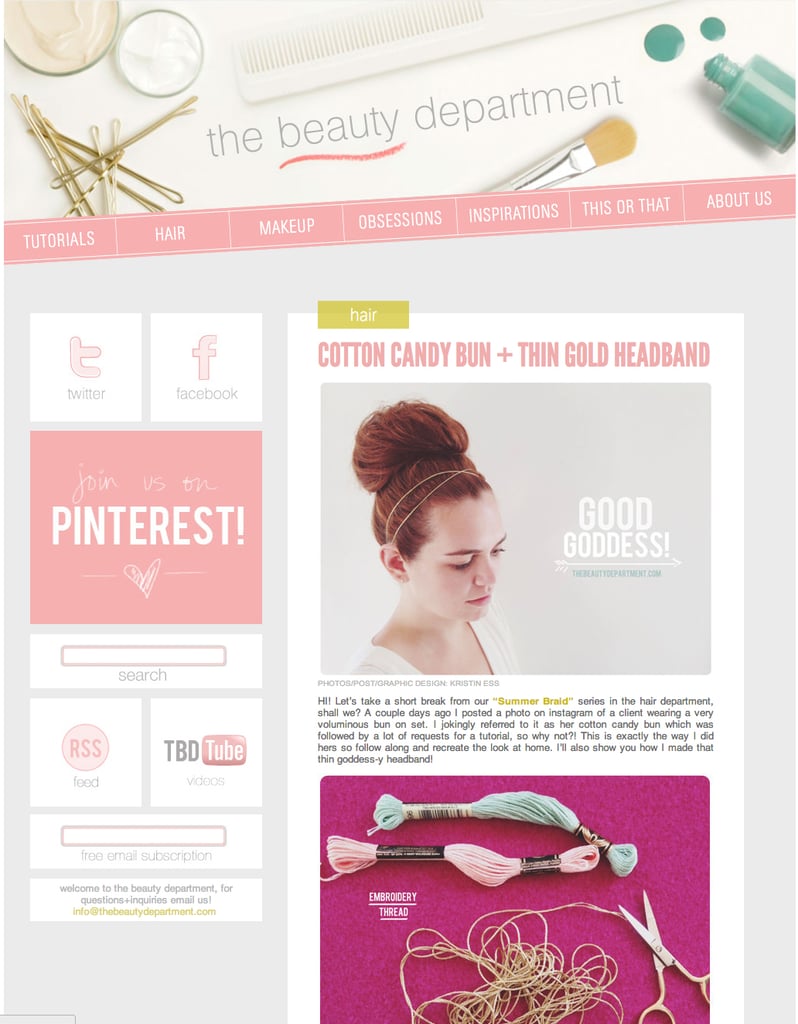 Gwyneth Paltrow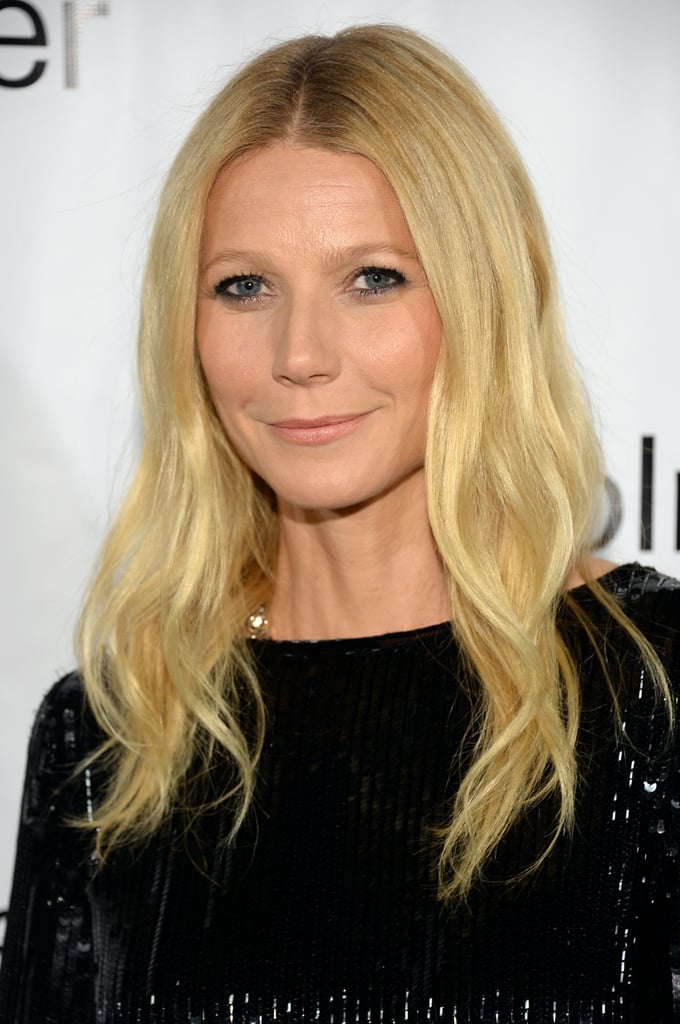 Site: Goop [7]
What to expect: Remember Oprah's favorite things? Well, this is Gwyneth's version (and we must say it's a lot more chic). The actress works with a team of editors to compile her favorite recipes, fashions, and beauty brands. You can also shop all of Goop's exclusive collaborations on the site, too!
Goop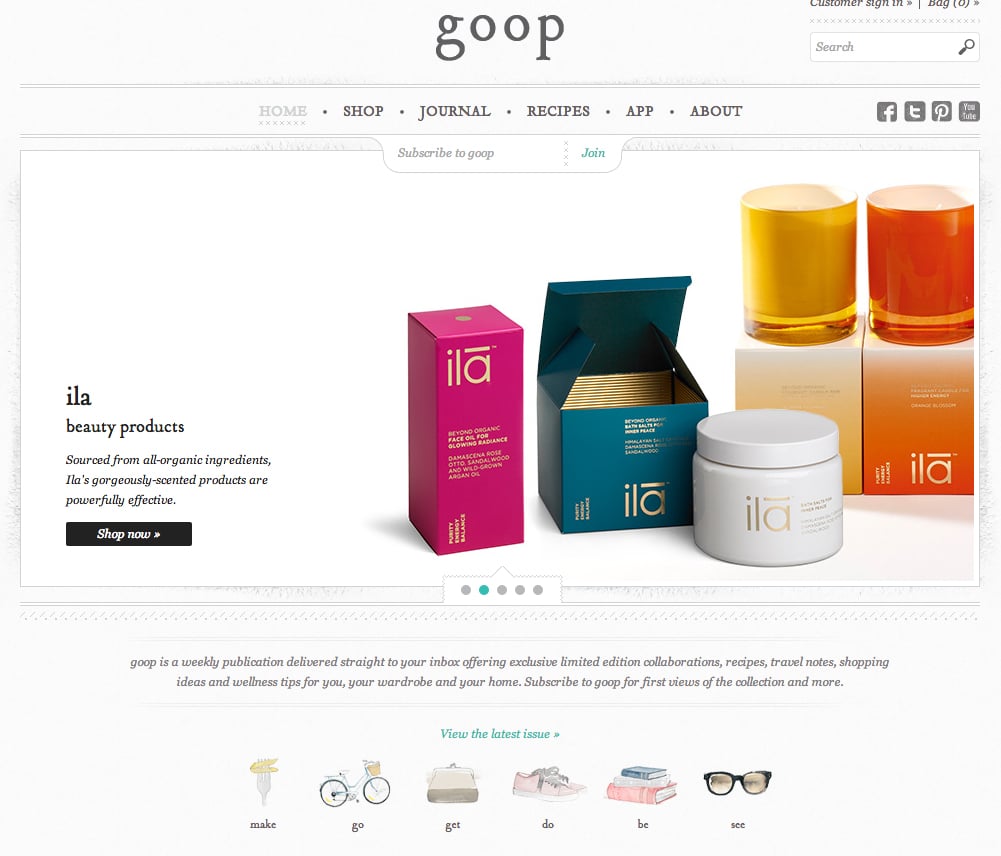 Naya Rivera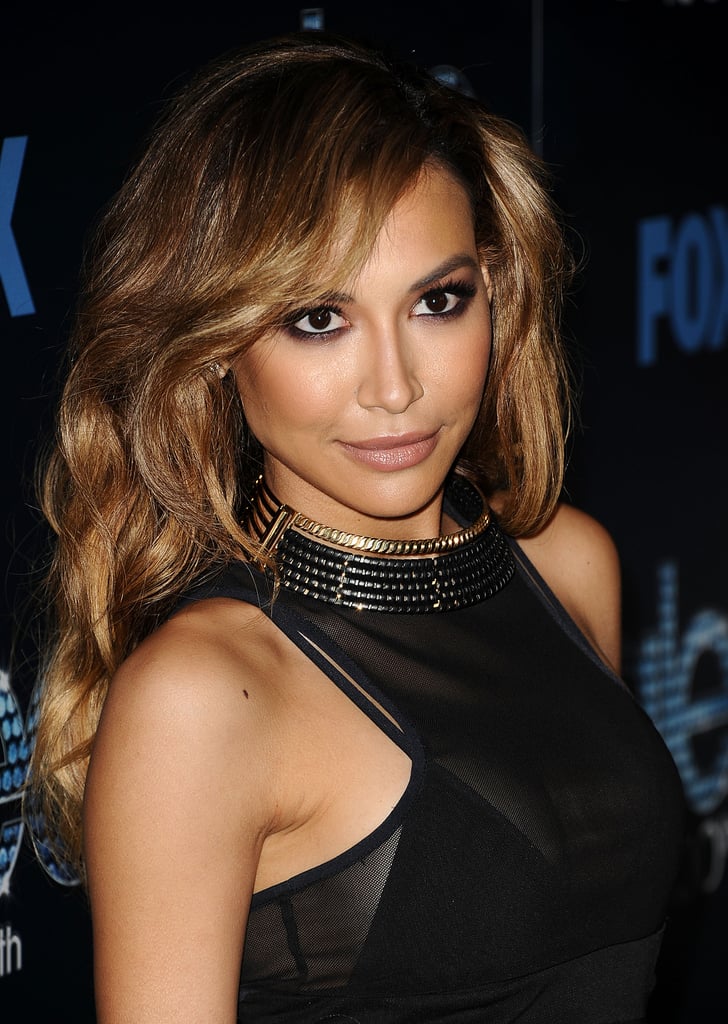 Site: NayaRivera.com [8]
What to expect: Unlike many other official celebrity websites, Naya dedicates her webspace to a personal blog. You'll get a private look into the Glee star's closet and beauty cupboard. Naya also takes time to highlight her awesome interviewing skills in her monthly Artist Spotlight series.
NayaRivera.com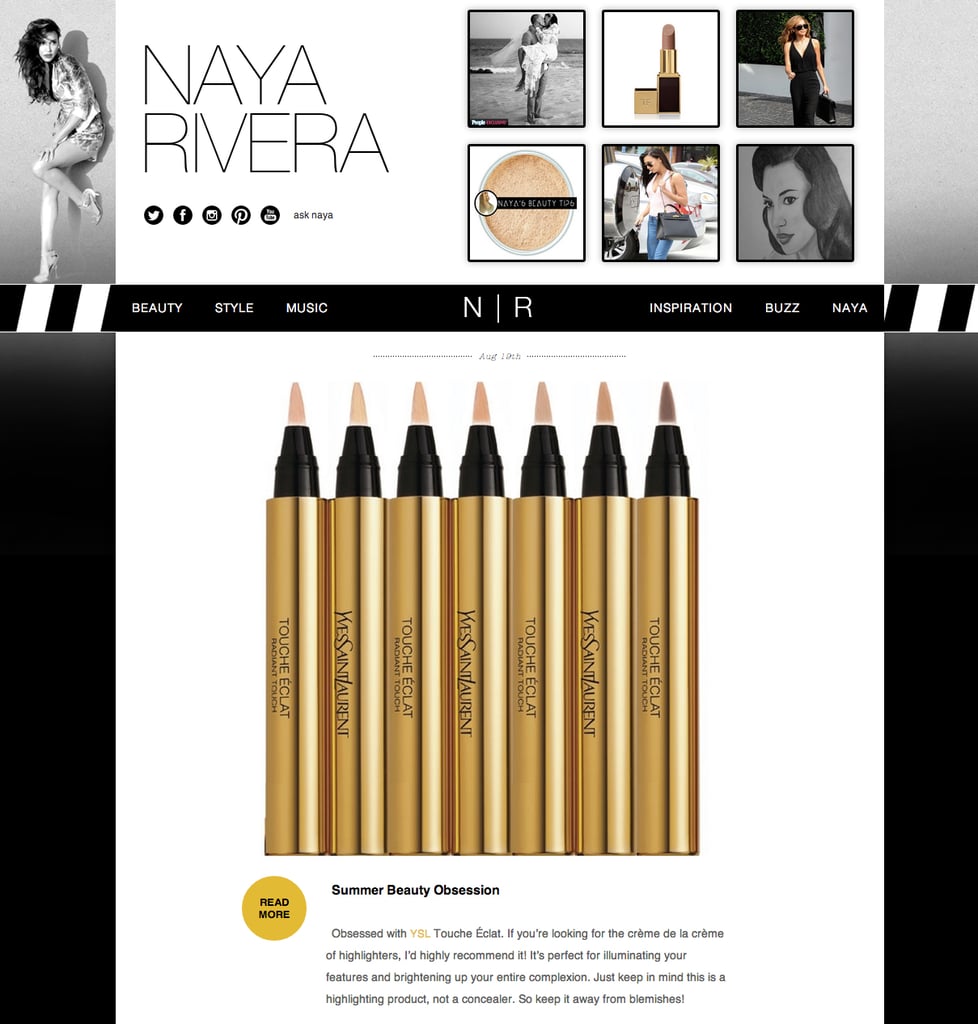 Zooey Deschanel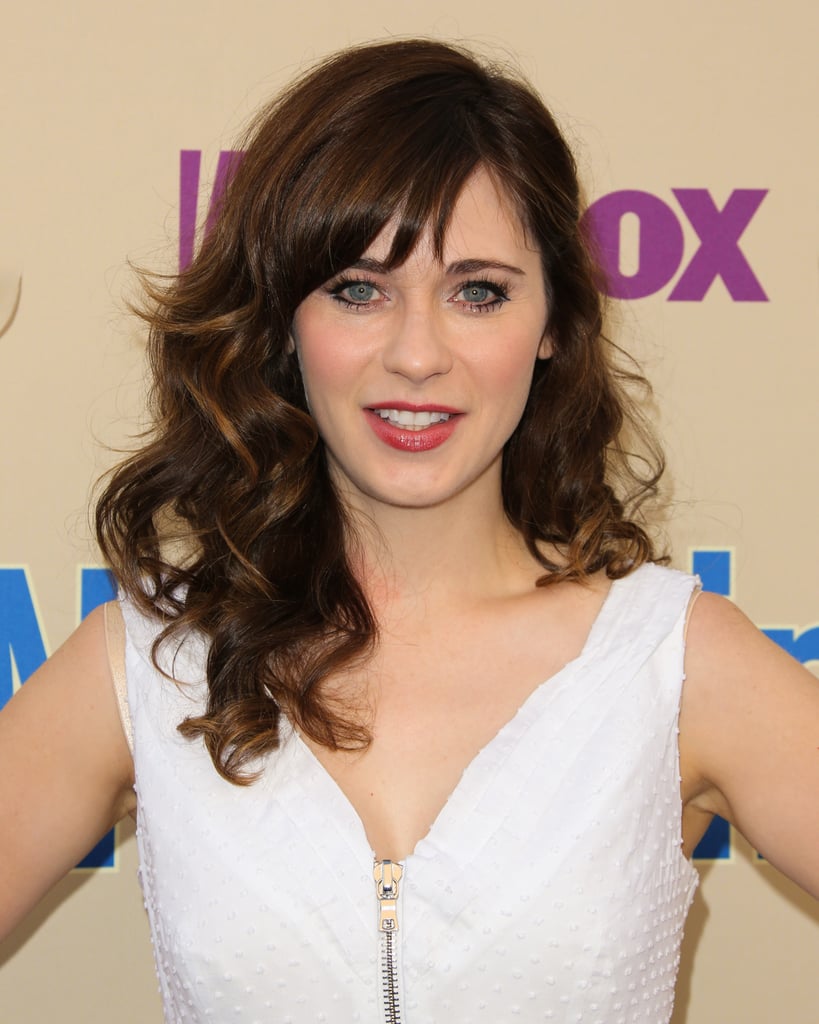 Site: HelloGiggles [9]
What to expect: You'll find everything from hardcore news coverage to kittens wearing watermelon hats on this women's interest website. Zooey started the URL alongside producer Sophia Rossi and writer Molly McAleer. Of course, there's a special place on it just for nail art. Each day, the team uploads a new Nails of the Day shot.
HelloGiggles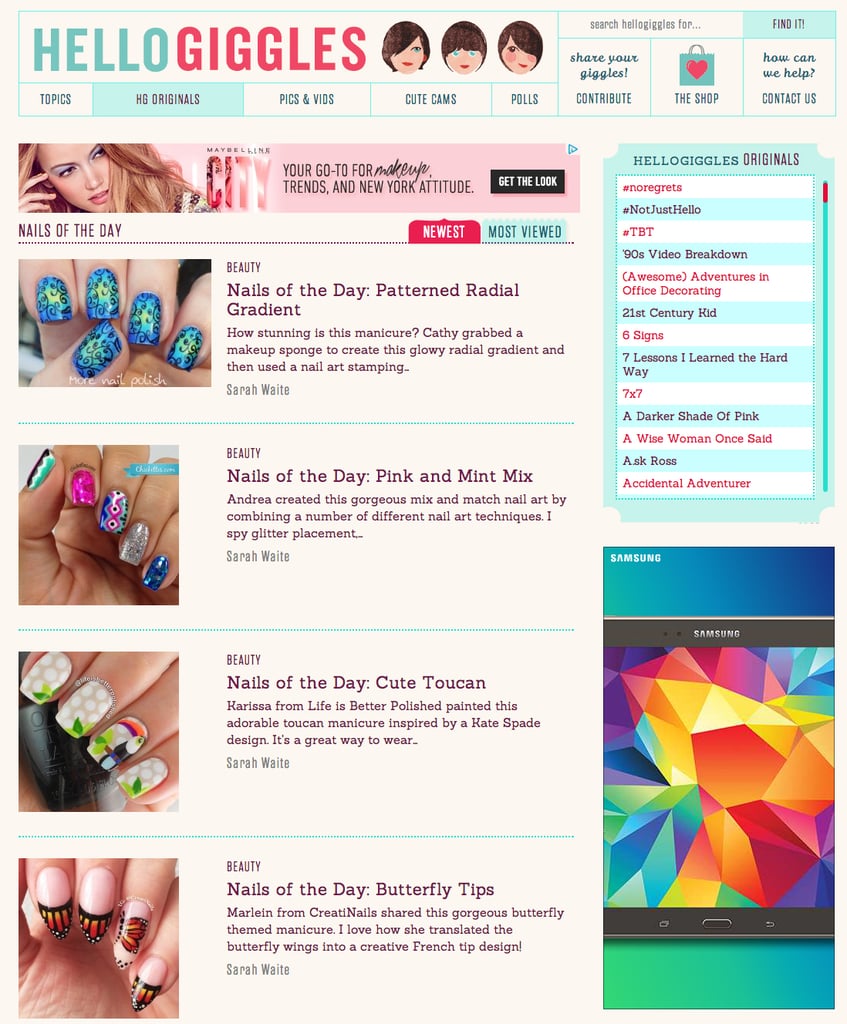 Thandie Newton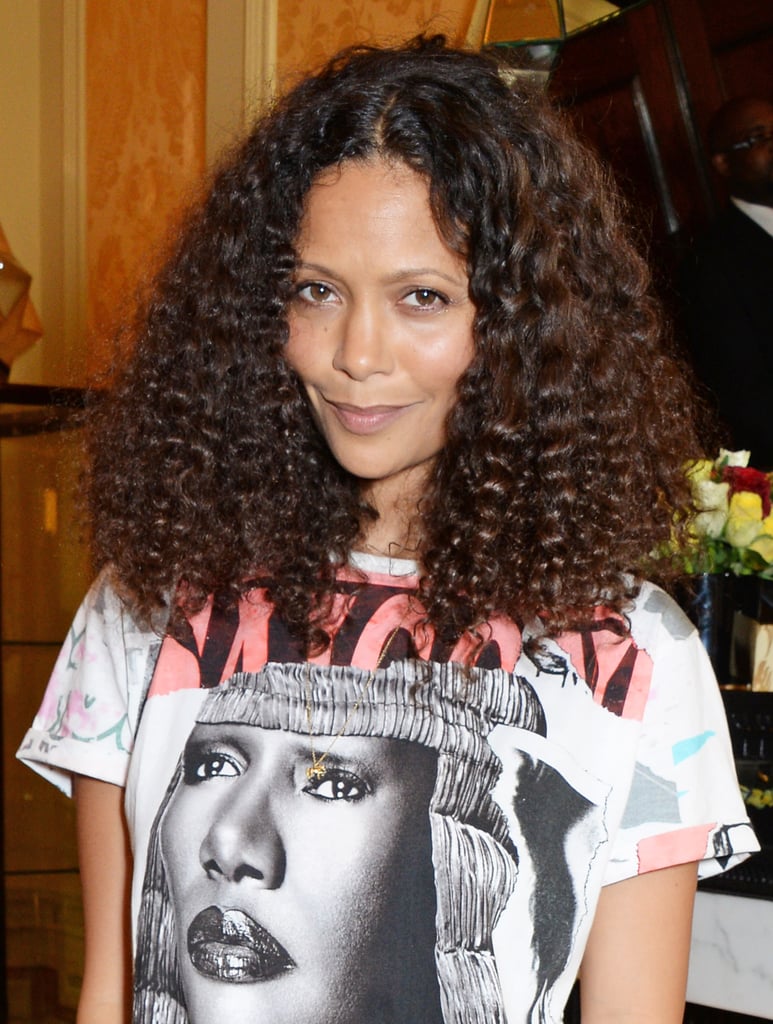 Site: ThandieKay [10]
What to expect: Thandie and her longtime makeup artist Kay Montano created this online destination to highlight multicultural beauties. On one side you'll find essays on controversial topics like skin whitening, but there are also fun tutorials and interviews with top beauty professionals. ThandieKay is an amazing resource for women of color looking for inspiration and more importantly information.
ThandieKay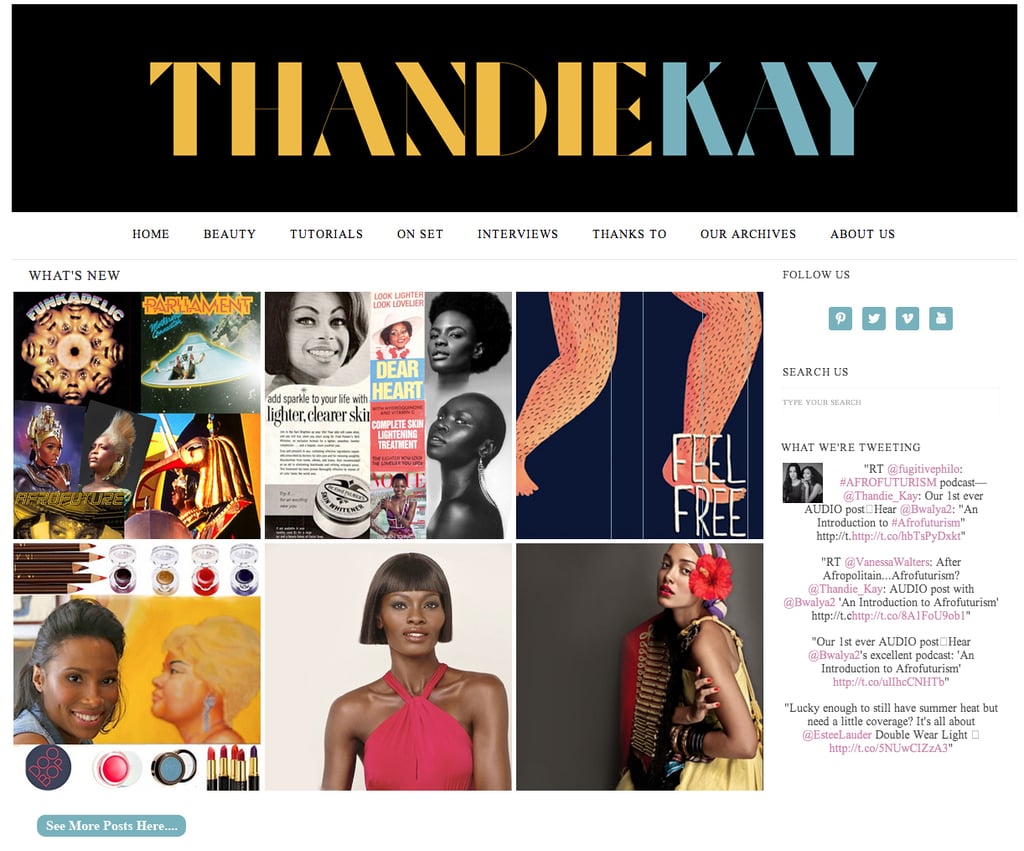 Blake Lively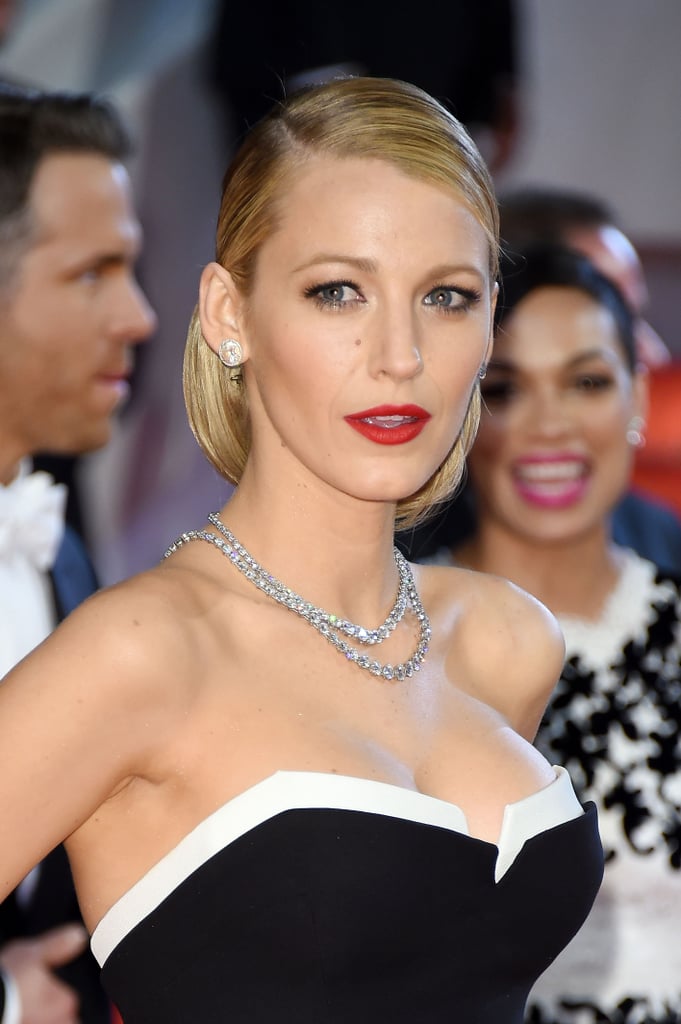 Site: Preserve.us [11]
What to expect: Blake's lifestyle website is all about stories (and awesome photos). Each entry has a different voice highlighting a new point of view from the local barber to the closet chef next door. You can also shop homemade, artisan products and donate to Blake's favorite philanthropic causes.
Preserve.us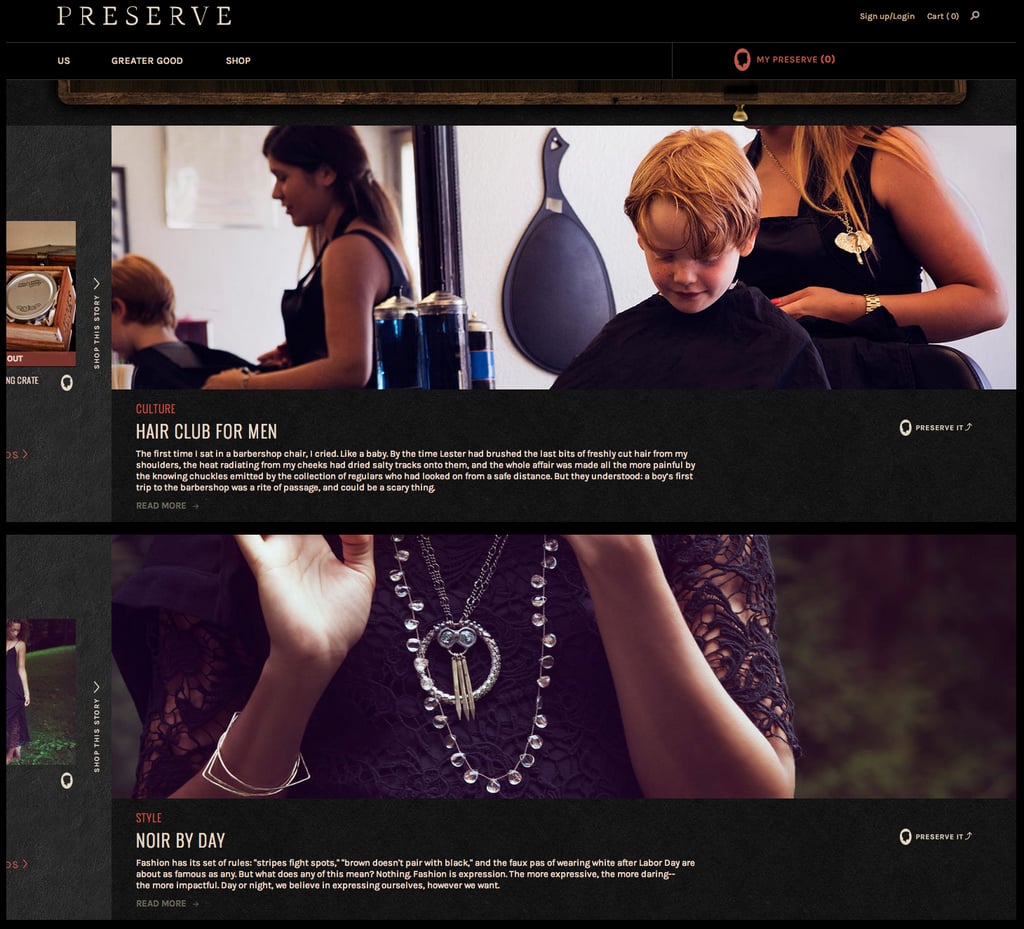 Alexis Krauss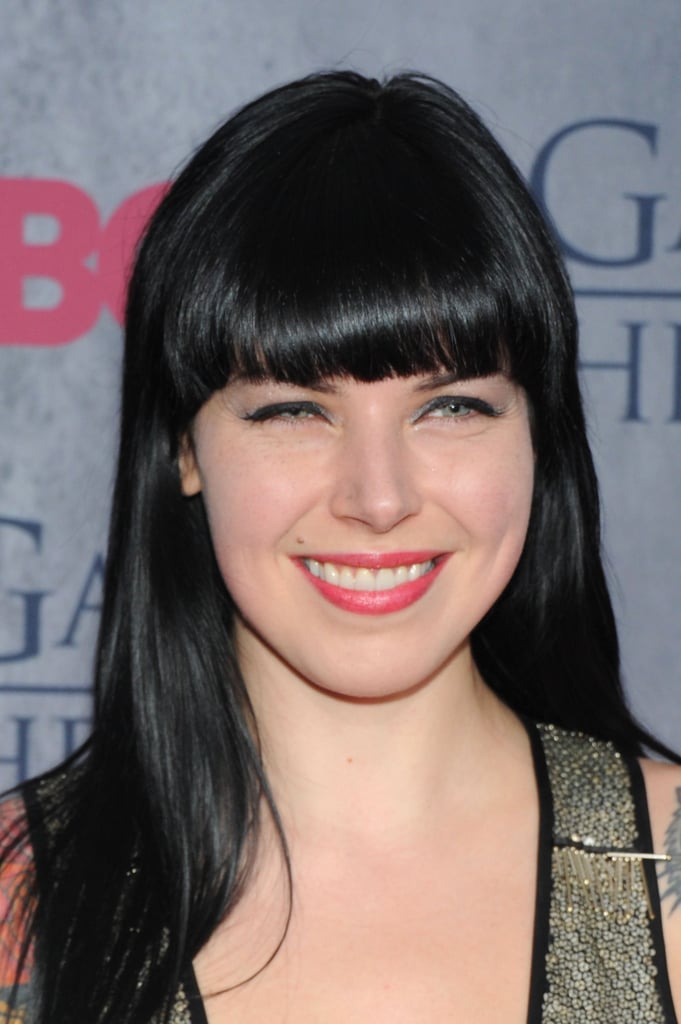 Site: Beauty Lies Truth [12]
What to expect: The Sleigh Bells singer recently launched her beauty blog, and sh*t just got real. She's breaking down all the BS in the industry and taking a more organic approach to beauty. You'll find awesome original nail art and deeply researched essays on the horrors of microbeads when you scroll this site.
Beauty Lies Truth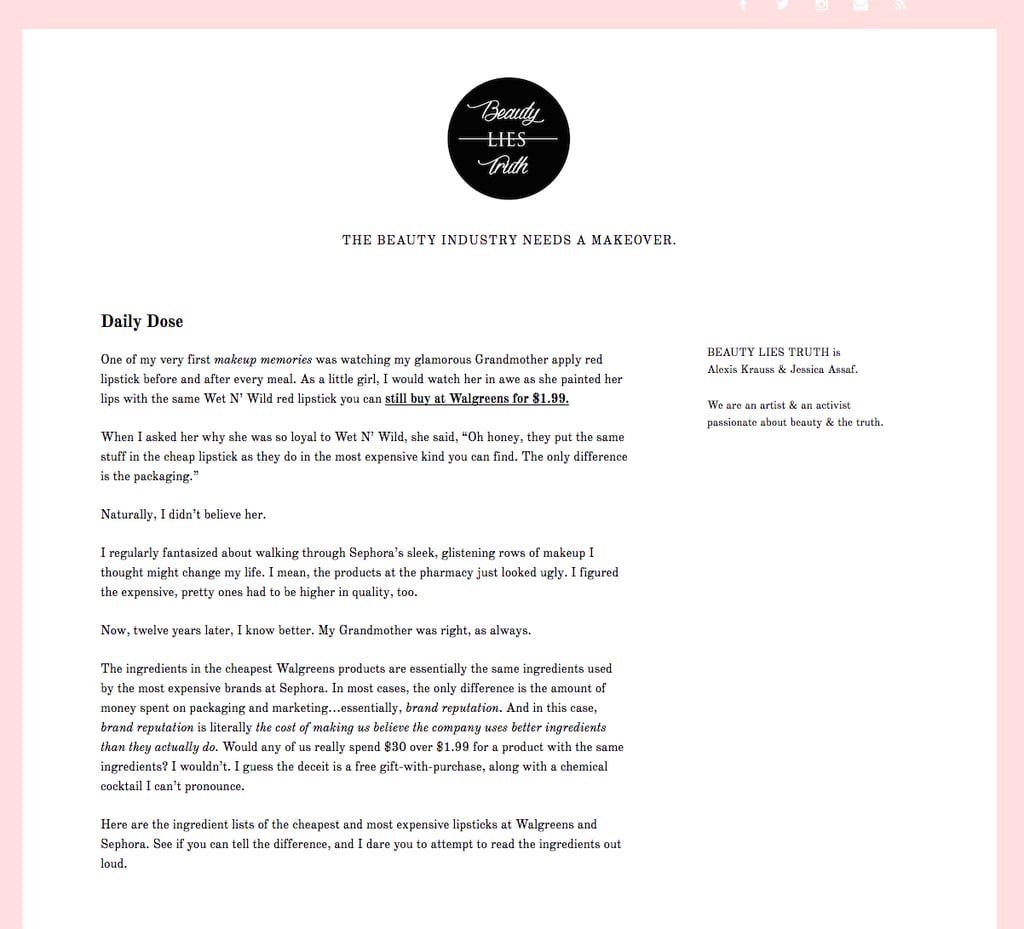 Dianna Agron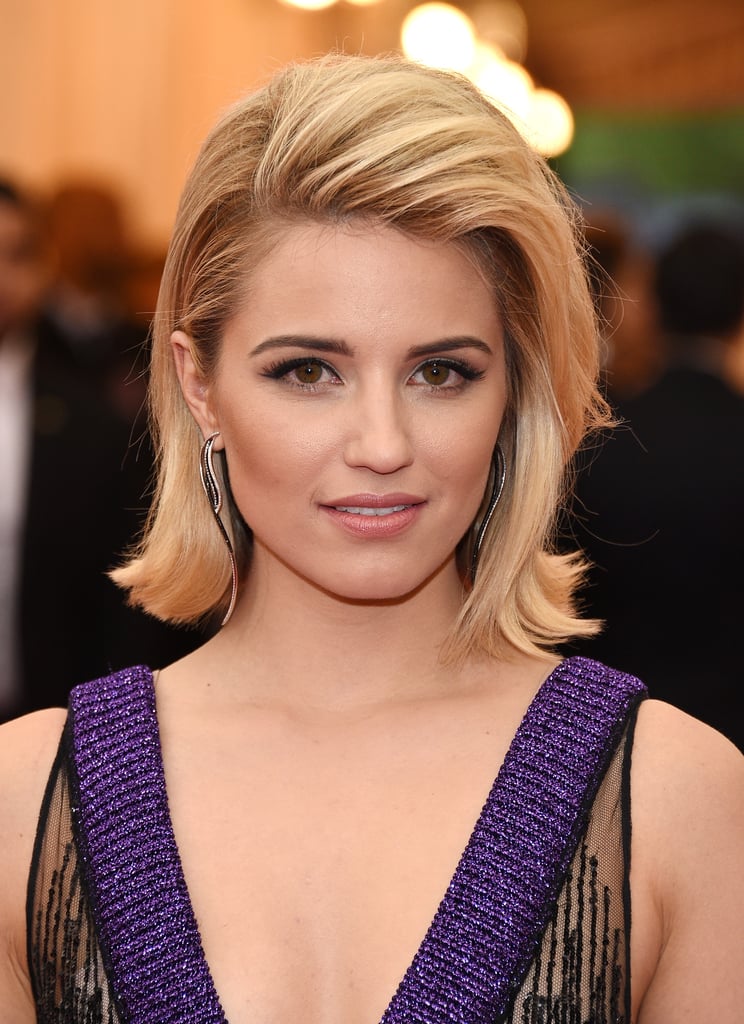 Site: You, Me, & Charlie [13]
What to expect: Dianna celebrates her love of music in her blog, and you guessed it — she's Charlie. YM&C offers exclusive access to new artists and songs. You can also click around to see inspirational quotes and artwork.
You, Me, & Charlie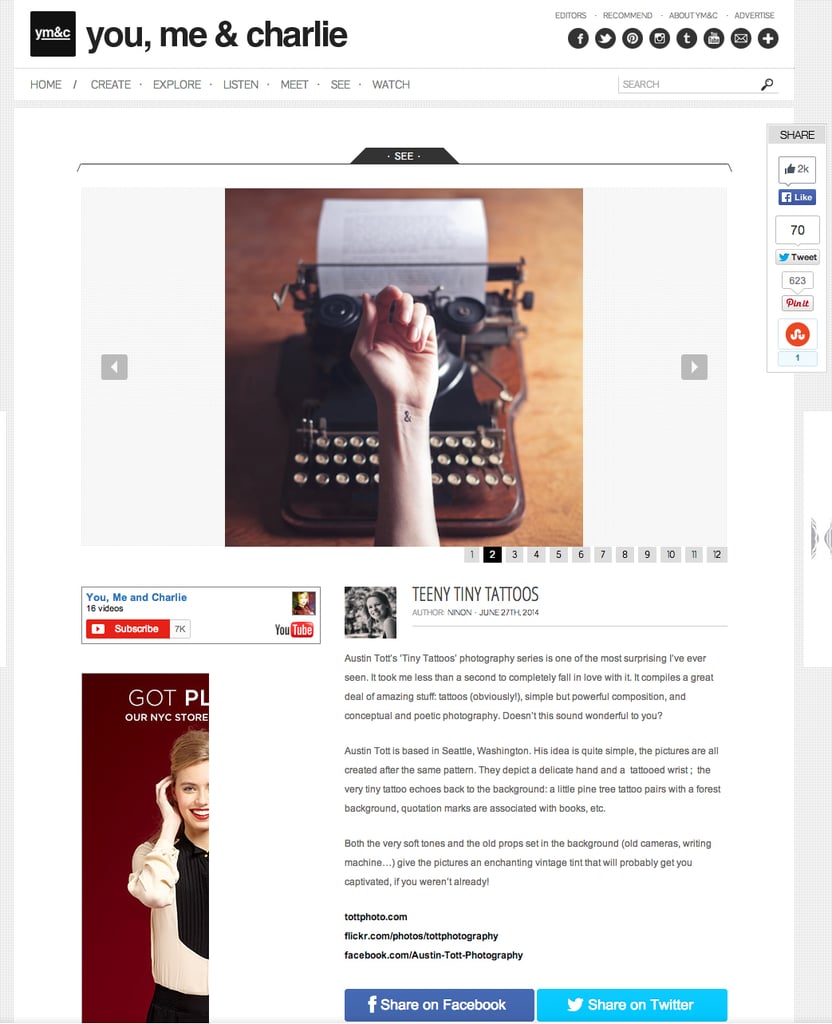 Beyoncé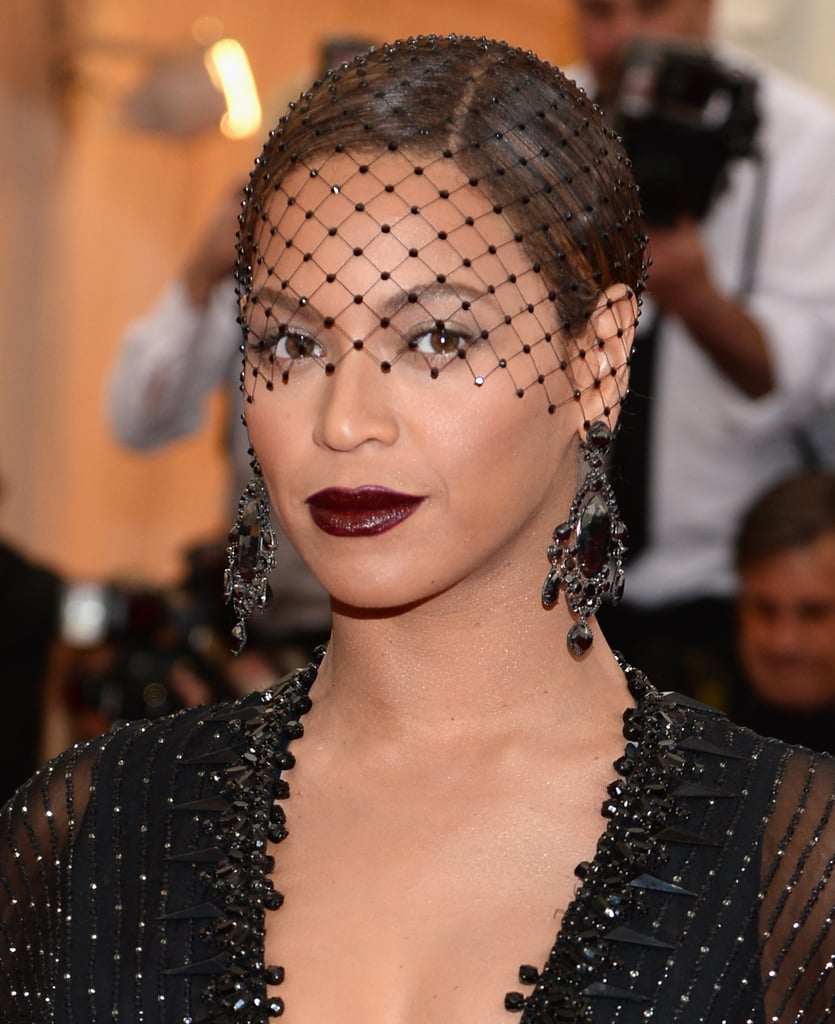 Site: Beyoncé's Tumblr [14]
What to expect: We know you want to be Queen Bey, but her Tumblr is about as close as you're going to get. The megastar gives her fans a behind-the-scenes look at her life and work through exclusive photos. So, you can follow the Carter family backstage at performances, on vacation in the islands, and on photo shoots.
Beyoncé's Tumblr