Chanel Fall 2012: Makeup and Jeweled Eyebrows
Semiprecious Eyebrows at Chanel: Love It or Leave It?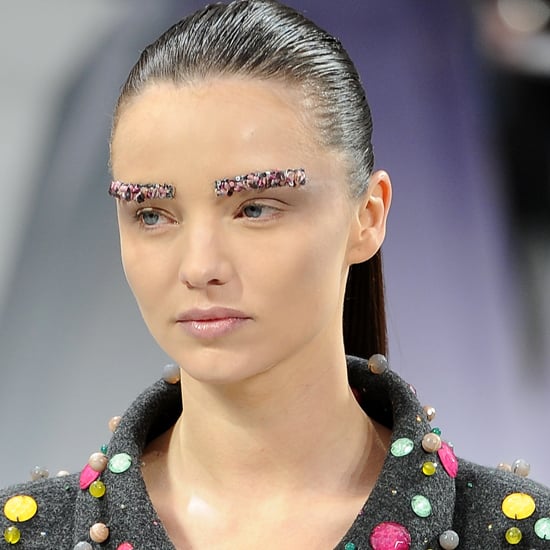 The Chanel Fall 2012 show was all about crystals: ensembles covered in amethyst, runways strewn with sparkling sand, and a set made of enormous stalagmites that could have been taken from Superman's Fortress of Solitude. In keeping with this theme, Miranda Kerr (seen above) and her fellow clotheshorses stepped out in rock-encrusted eyebrows that coordinated nicely with their ensembles. We've seen a lot of interesting eyebrows these past few Fashion Weeks, everything from neon brow powder to bleach and studs. But this is the first time we've actually seen bespoke eyebrows that might as well be jewelry. What do you think — is it cool and avant-garde, or should Karl Lagerfeld just have stuck to semiprecious accents on his coats and necklaces?