Chanel Inimitable Mascara Review
Mascara Madness: Chanel Inimitable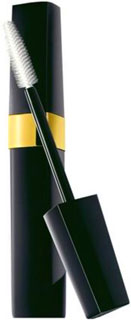 We've been busy testing and photographing a bucket load of mascaras — so you know exactly what it looks like and how it wears before you think about buying it. Last time, we tested MAC Zoom Fast Black Lash, and now we're testing Chanel Inimitable mascara ($30). To see a close-up of how this mascara looks on real-girl lashes and get the pros and cons, just keep reading.
Pros:
Our tester thought it looked great on.
The nylon brush reaches even the tiniest lashes.
Cons:
It can be clumpy if not applied carefully.
Removal takes a little extra effort.