Chanel Temporary Tattoos to Go on Sale 2010-01-08 07:00:11
Would You Wear Chanel's Temporary Tattoos?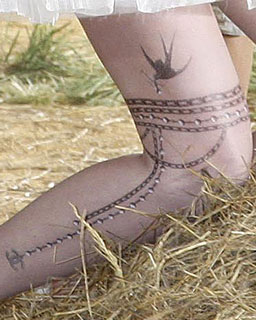 When you think of Coco Chanel, do you think of tattoos? You might now. The temporary tattoos from Chanel's Spring 2010 collection are actually going to be sold at Selfridges starting March 1. The tattoos, which feature the iconic double C's, lace, rosary beads, Karl Lagerfeld's beloved chains, and some Cinderella-worthy birdies, are definitely pretty. What they aren't is inexpensive: the set is supposed to retail for $78. That's dirt cheap for Chanel, but outrageously expensive for some temporary ink. What do you think about this, though? Would you pay the price to own a little piece of Chanel in-season?