Charlize Theron [1] has accomplished a lot in her 39 years. She's modeled, danced with a world-renowned ballet company, and won both the Golden Globe and the Oscar for best actress. And did we mention she manages to nail practically every beauty look she experiments with? To celebrate the blond beauty's birthday, we've rounded up her most coveted hair and makeup moments.
2014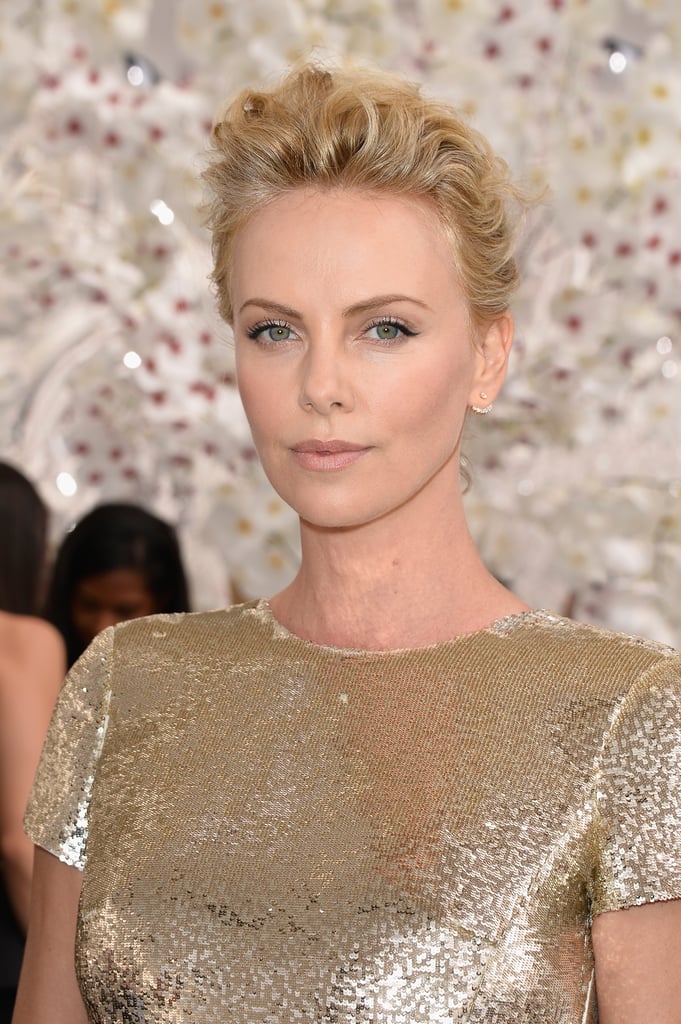 Charlize sparkled (literally) sitting front row at the Dior Haute Couture show. Her grown-out pixie was swept back and her shadow was as almost as luminous as her dress.
2014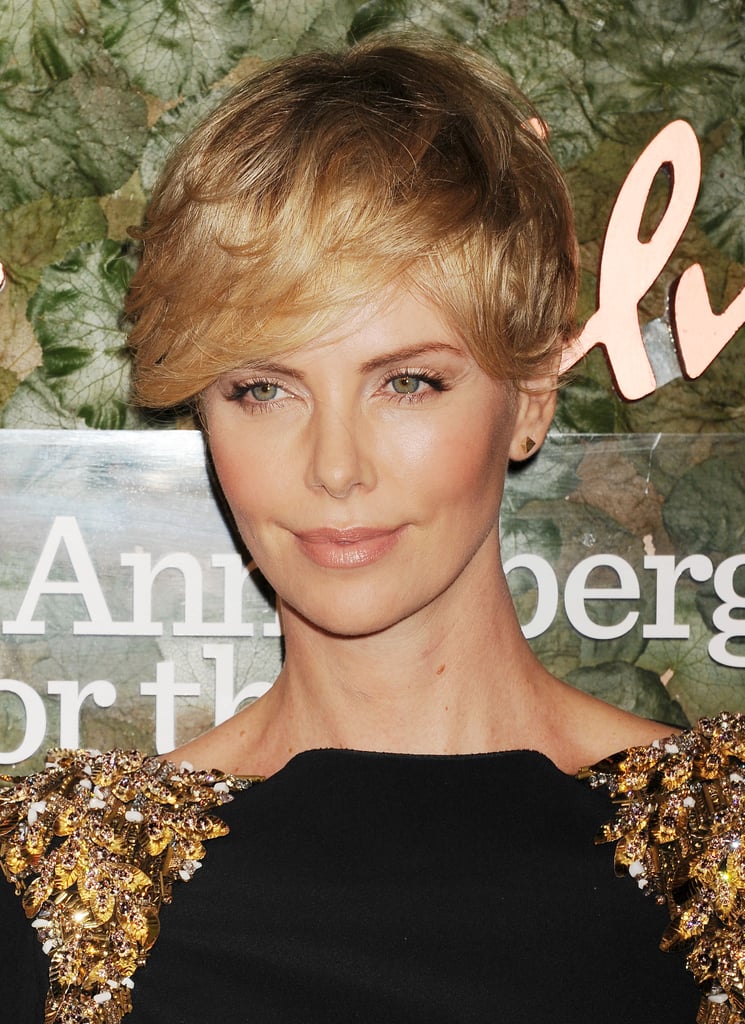 Who said short-haired ladies can't benefit from a blowout? Charlize's cut has a feathered look at the Wallis Annenberg Center Gala.
2014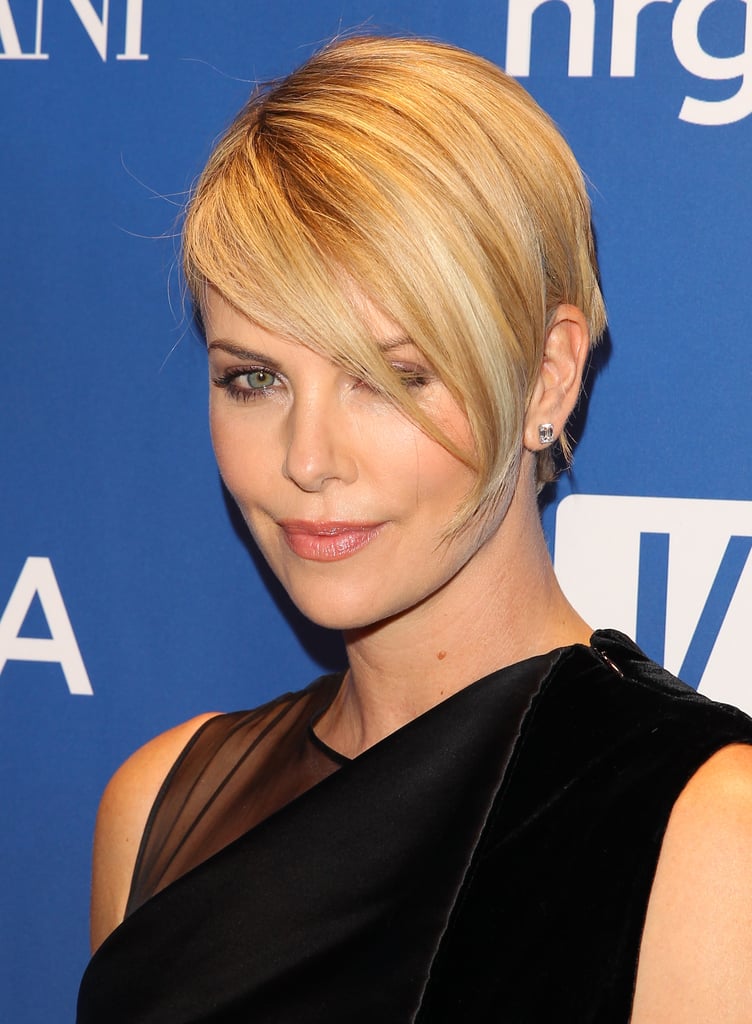 In support of her boyfriend, Sean Penn [2], Charlize attended the Help Haiti Home Gala wearing her best date-night beauty look: over-the-eye bangs and smudged smoky eyeliner.
2013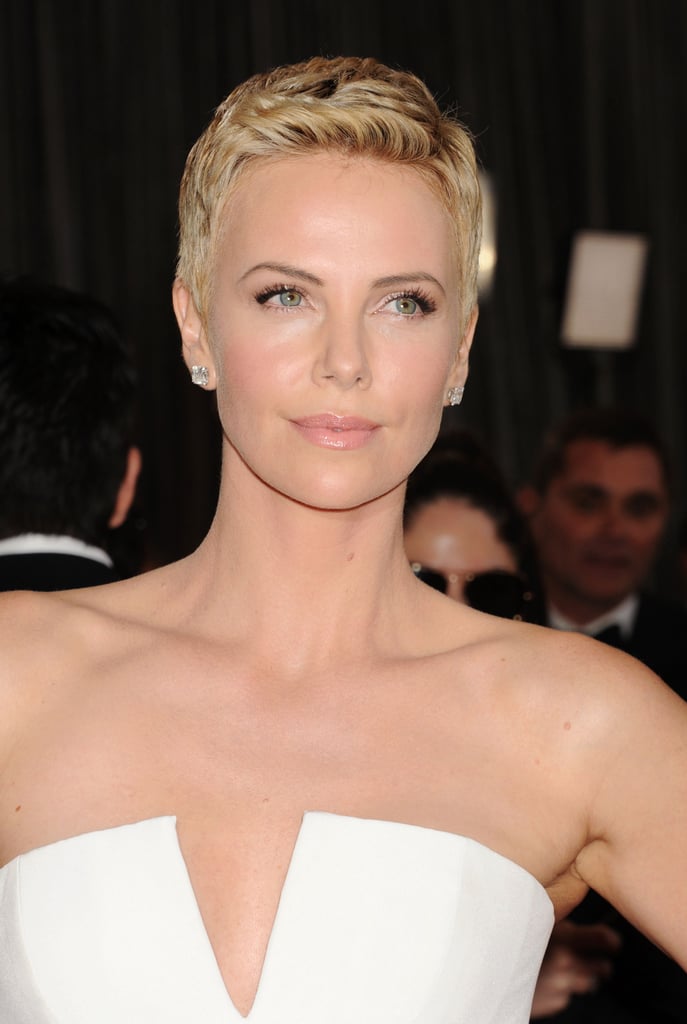 At the 2013 Academy Awards, Charlize showed off her chic pixie cut, the perfect accent to her delicate features.
2012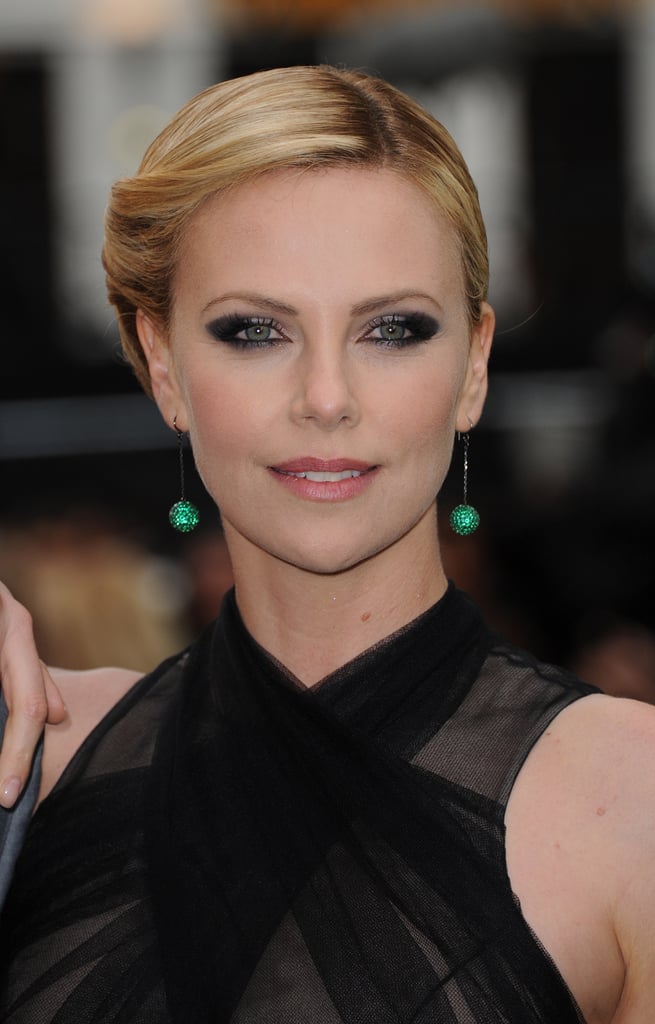 Channeling her role as the evil queen Ravenna in Snow White and the Huntsman, Charlize lined her eyes in black and kohl for the film's premiere. She finished off the look with a sleek, twisted updo.
2012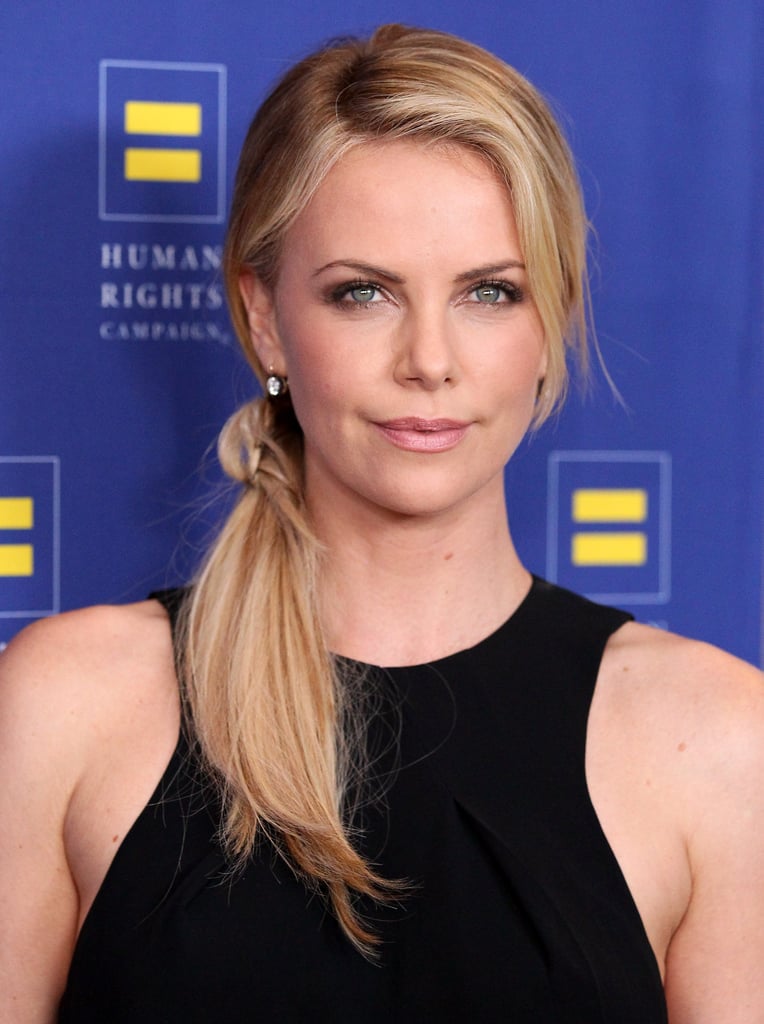 Charlize kept her hair fun and casual with a texturized side ponytail at the 2012 Human Rights Campaign Gala in LA.
2012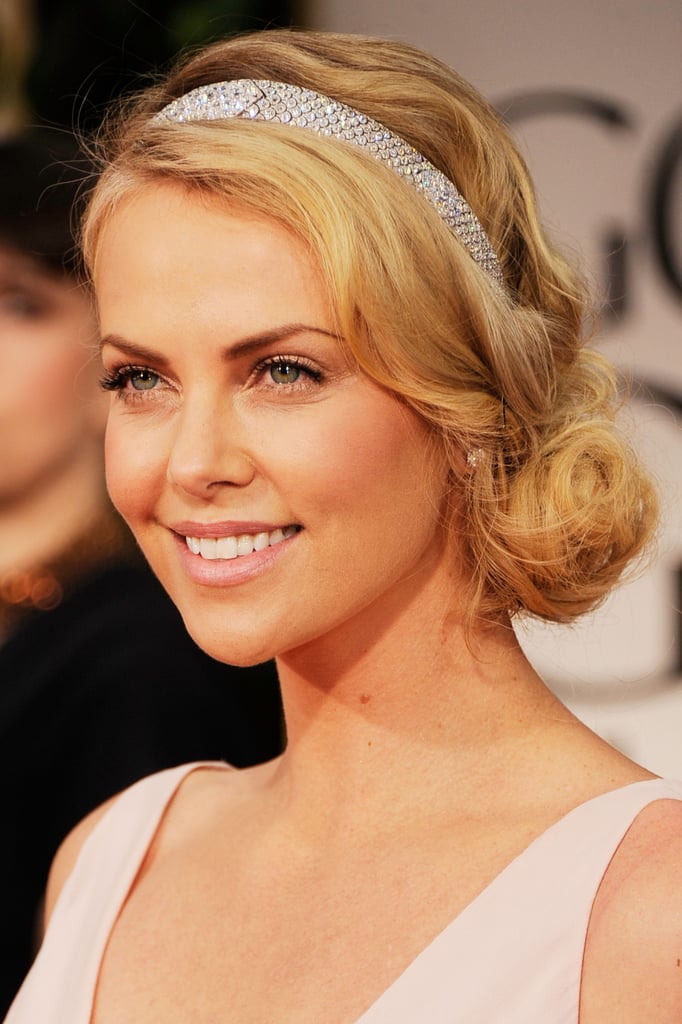 At the 2012 Golden Globe Awards, Charlize opted for a graceful, feminine look. She paired her ballet-pink lips with a sweet chignon, which was dressed up with a beautiful silver headband.
2011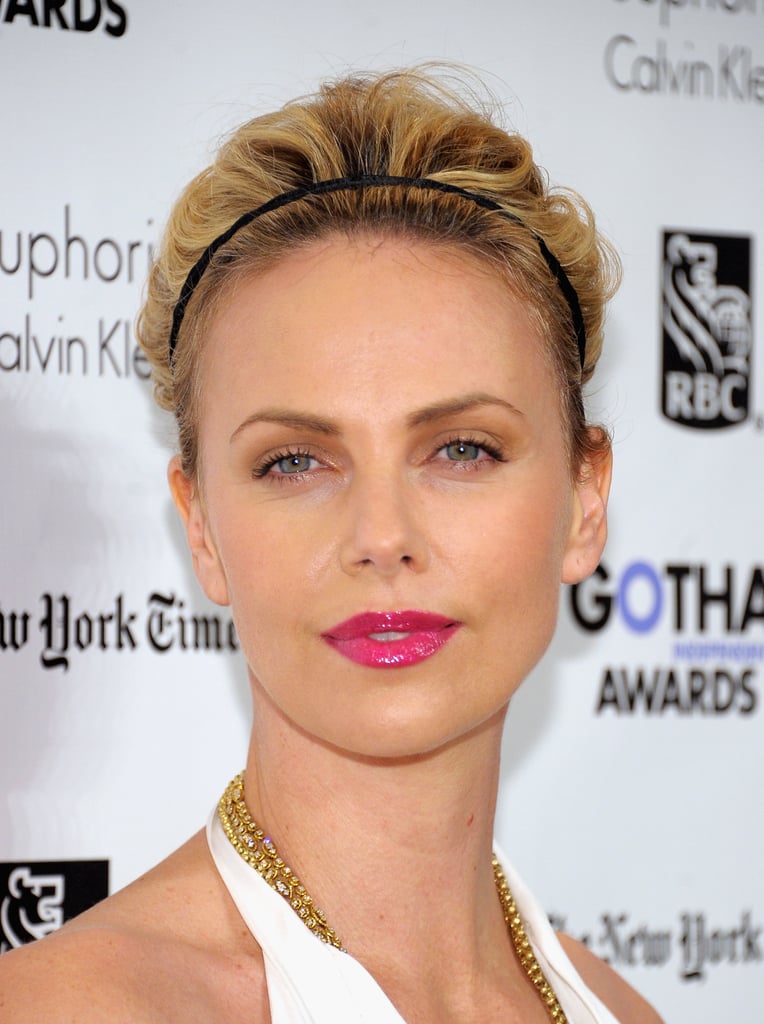 Charlize's headband-and-bouffant hairstyle allowed her hot-pink lips to take center stage at the Gotham Independent Film Awards in 2011.
2009
Charlize nailed another lipstick look with a glossy wine hue at a screening for The Road in 2009. She paired her vixen lips with peachy cheeks and a twisted updo for an extra shot of glamour.
2007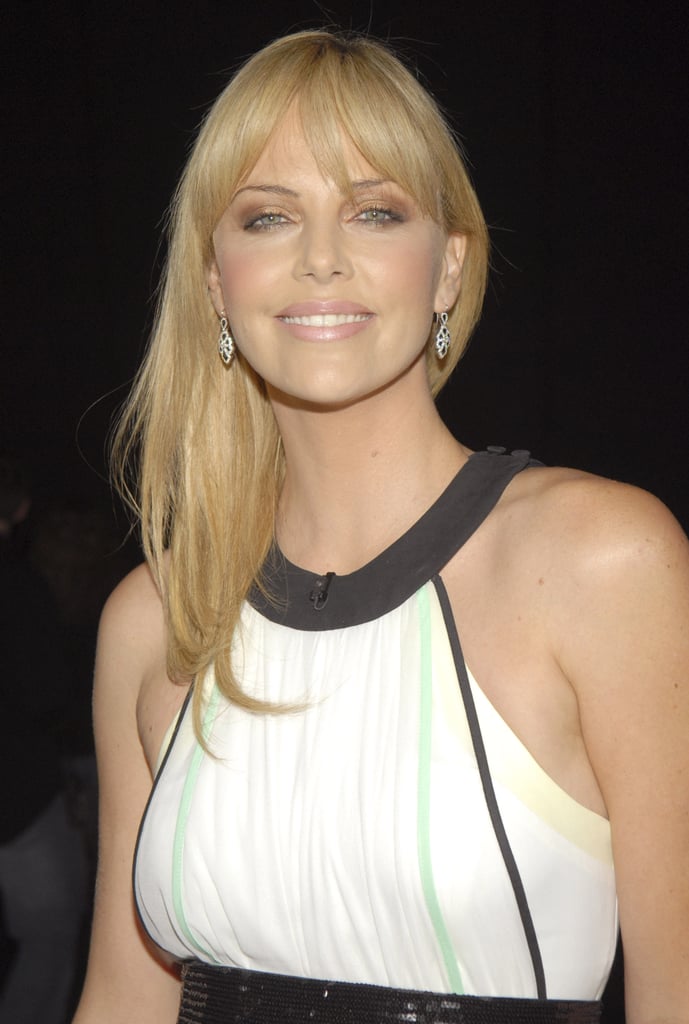 Ever the hair chameleon, Charlize changed up her bang look for a 2007 Condé Nast event, sweeping her fringe forward for a flirty finish.
2007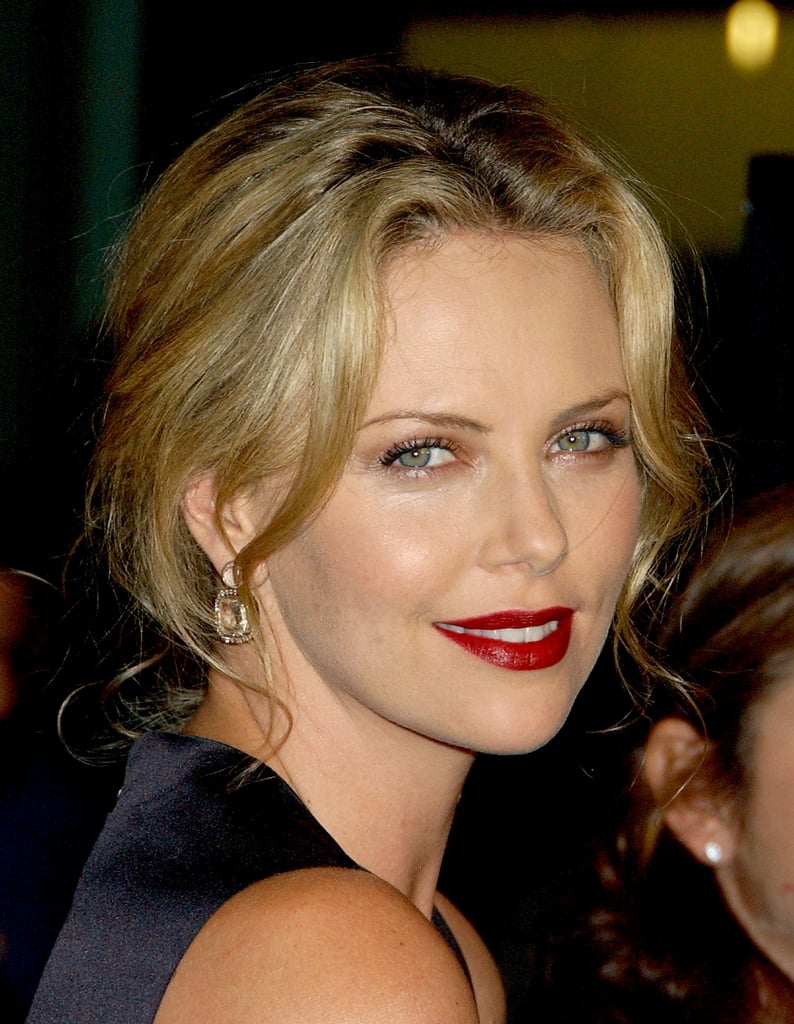 Charlize donned a satiny red lipstick and shimmery brown eyes for the premiere of In the Valley of Elah in 2007. She kept some wispy pieces around her face for a casually sexy look.
2007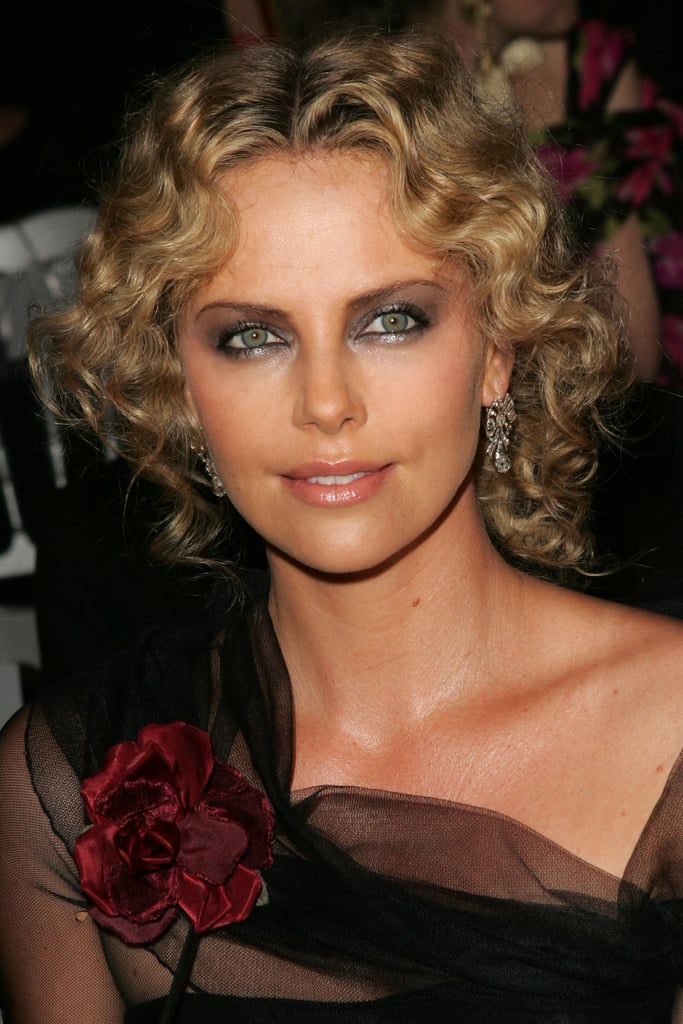 For Fall/Winter 2007 Paris Haute Couture Fashion Week, Charlize chose a full-on drama ensemble, coupling a metallic smoky eye with a curly, Parisian-chic undone updo.
2006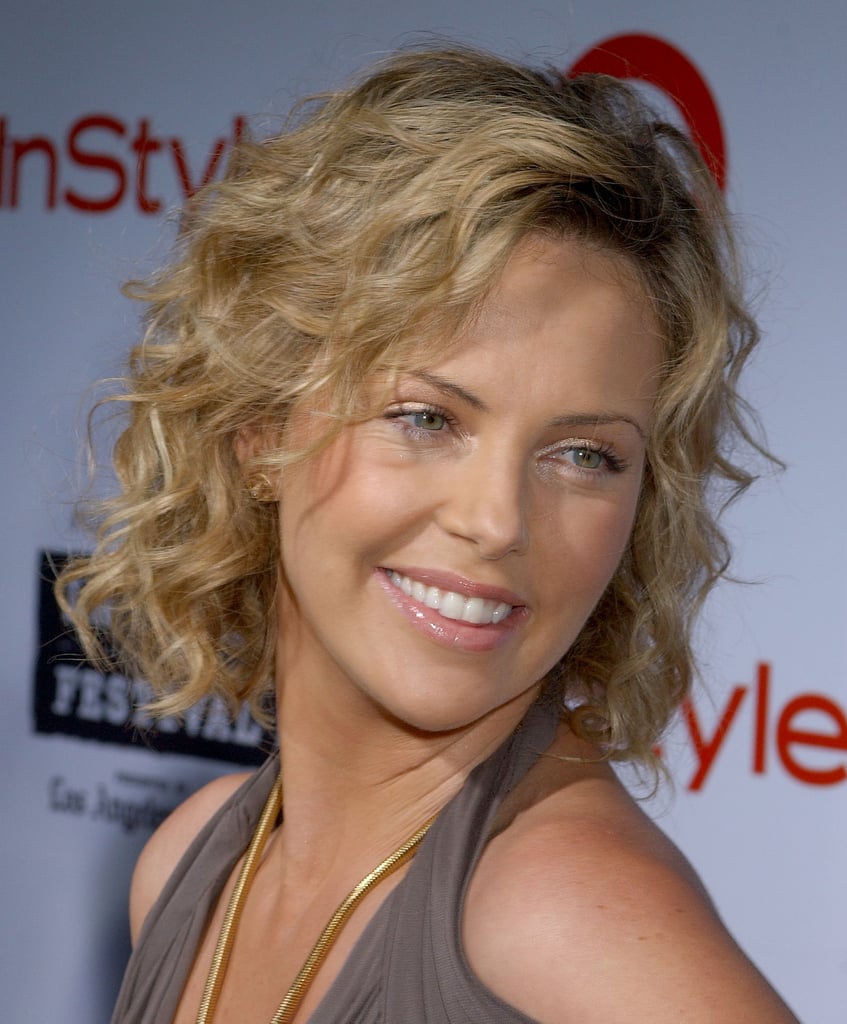 Charlize was honored with the Spirit of Independence Award in 2006, opting for a youthful and spunky style for the ceremony. She stuck to a girl-next-door look, with her signature kinky curls and neutral makeup palette.
2005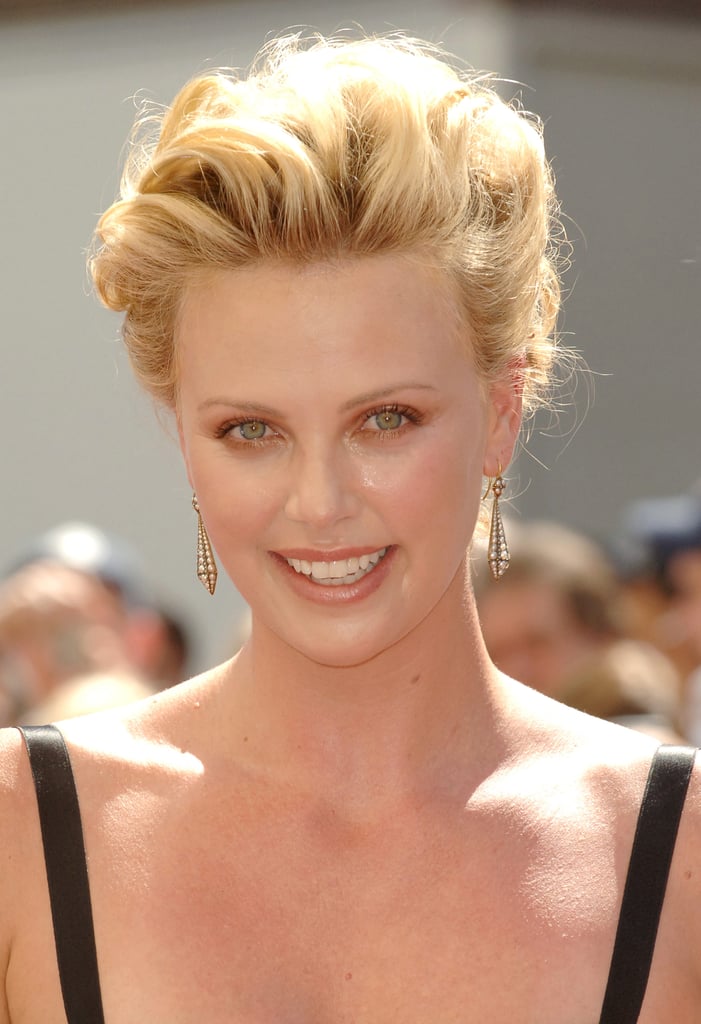 A misty-eyed Charlize looked stunning while receiving her star on Hollywood Boulevard in 2005. She went for a peachy metallic eye shadow, which showed off her gorgeous green eyes, and a voluminous, windswept updo.
2005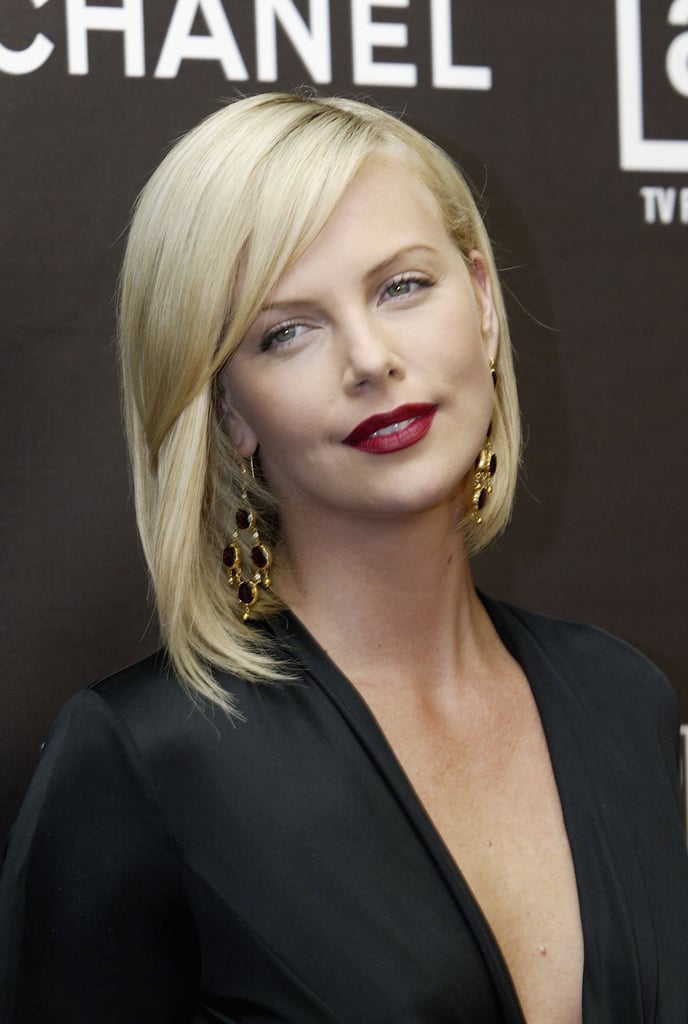 At the 12th annual Premiere Women in Hollywood Awards, Charlize stunned with simple black eyeliner and a matte, deep-red lip look.
2004
Charlize opted for vintage glamour with chic finger waves and delicate makeup at the 2004 Academy Awards.
2004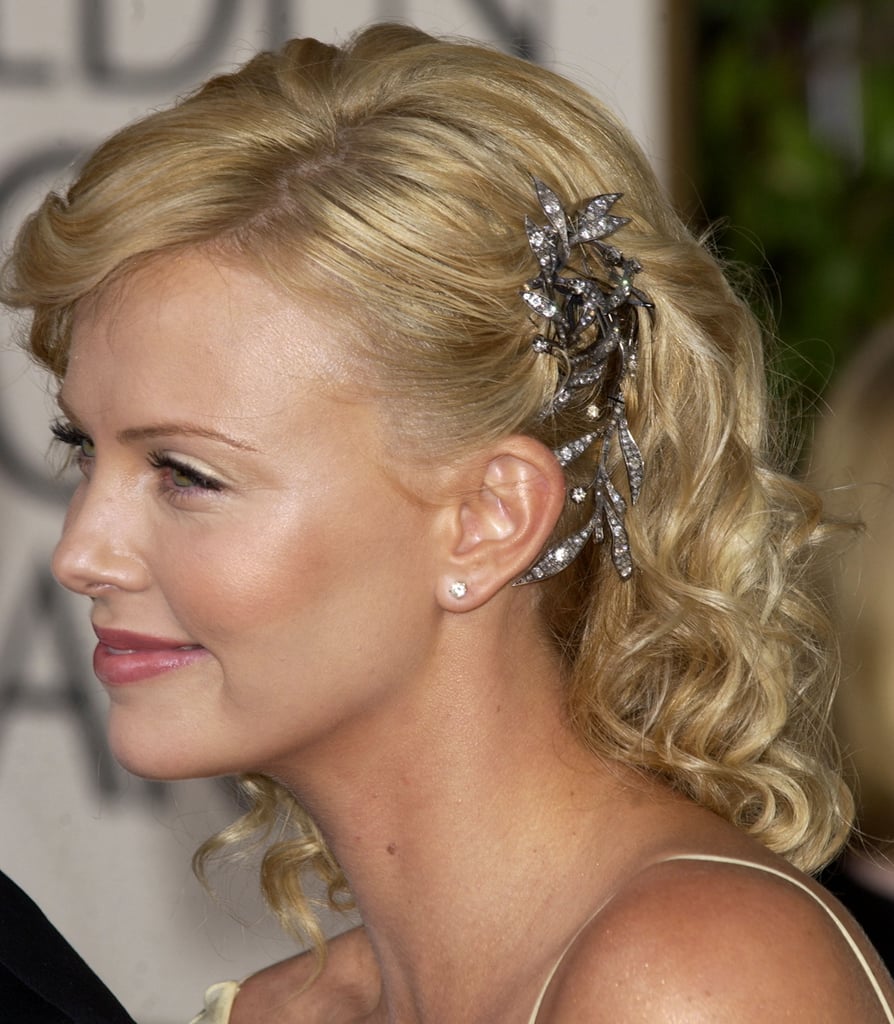 Before scooping up her best actress award for Monster at the 2004 Golden Globes, Charlize stole the show with a gorgeous crystal-and-silver hairpiece.
2003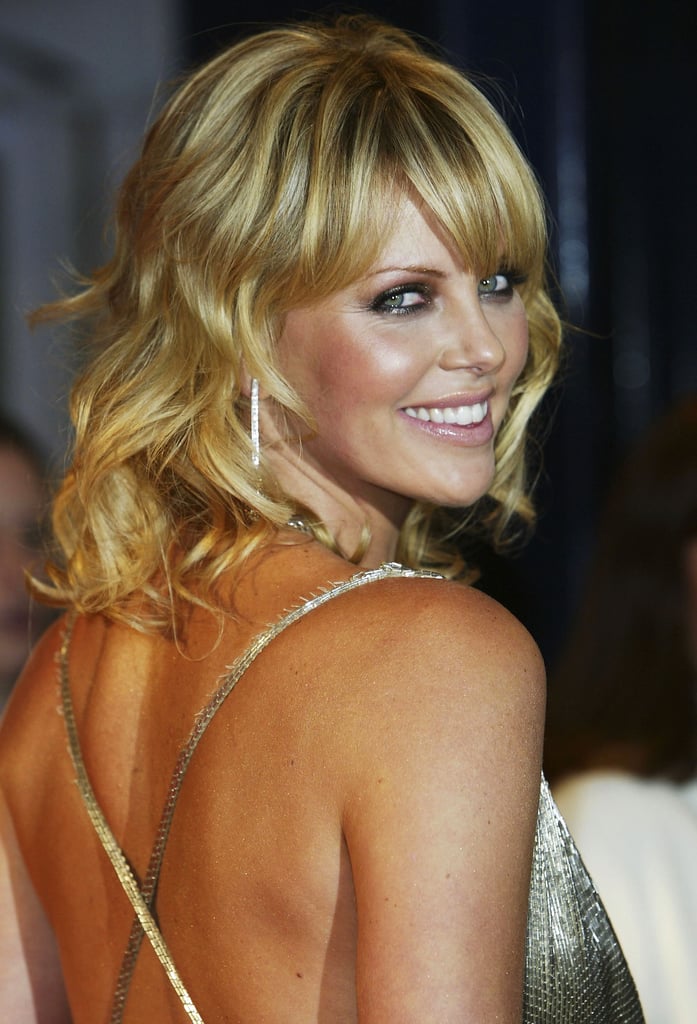 Charlize paired her sweet curls with a sexy metallic smoky eye at the French premiere of The Italian Job in 2003.